• People Are Signing Up for Obamacare in Record Numbers
• Campus Disinvitations Hit Record Number in 2016, Report Says
• Fearing Late Action by Obama, Republicans Consider Curbing Presidential Power to Declare National Monuments
• 'We Have to Defend Our Motherland': On the Front Lines of Ukraine's War
• Standing Up to Political Bullying Is What Voters Want
• Georgia Student Sues After His Public School Censored Him From Sharing His Faith on Campus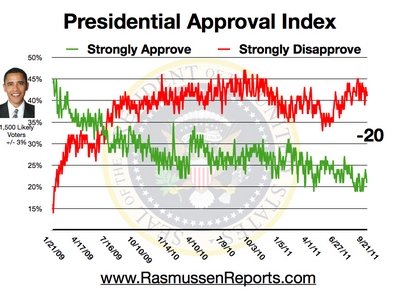 • Presidential Approval Index Tracking Poll
• Immigration Update. Do Most Immigrants Want the American Dream?
• Should Some Immigrants Get Preference Over Others?
• Beltway Confidential
• Is your state gaining or losing population?
• The recent opposition to the Electoral College feels pretty disingenuous
• The latest from Berlin: Looking for Mr. Amri

• EPA Workers Destroyed Millions Of Official Documents
• Obama Loves Commuting Sentences Of Coke Dealers
• Obama's Last-Minute Offshore Drilling Ban Could Be Illegal
• Big News About Kellyanne Conway's Next Move
• Page Six
• Ivanka Trump berated on JetBlue flight
• Angela Merkel is our strongest ally but she messed up


• Taxpayers Billed for Zombie Macbeth, Plays About 'Privilege'
• Trump: Berlin Truck Attack Is 'An Attack on Humanity'
• Congressional Panel Wants Trump Admin to Tackle Terror Financing
• Electoral College Follies
• Economy Expands at 3.5 Percent in Third Quarter of 2016
• Obama Admin Keeping Syrian Refugee Vetting Details Classified, Hiding Potential Flaws
• Florida Paid an Estimated $26.2 Million on Behalf of Dead Beneficiaries in 5 Years
• The Times Tales From the Far Side
• Delta: Yes, we kicked out a provocateur for disruptive behavior, not for speaking Arabic
• About that "Vote Trump" church burning
• Poll: 62% want the new Trump administration and Congress to investigate whether Russia tried to meddle in the election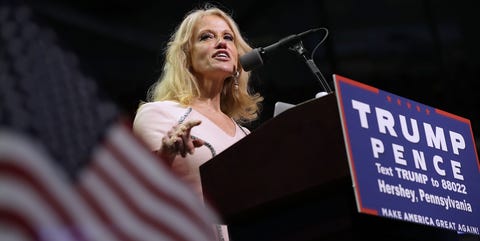 • The Note
• Berlin Terror Suspect Was Known to US Agencies
• Trump Adviser Kellyanne Conway Joining White House Team
• Trump Denounces Attack, Vows Tough Immigration Plan
• Senate Democrats Want More Info From Trump's Cabinet Picks
"I must be honest. I can only read so many paragraphs of a New York Times story before I puke." -Rush Limbaugh
• Health Plan Sign-Ups Rise Even as G.O.P. Plans Its Repeal
• Trump Suggests Attack Affirms His Plan to Bar Muslims
• North Carolina Bid to Repeal Bathroom Bill Falls Apart
• Clinton Backers Cry Foul Over What F.B.I. Considers Common Procedure
• Keith Ellison's black nationalist past haunts bid to lead DNC
• North Carolina 'bathroom bill' repeal fails as legislature adjourns
• Border Patrol agents chided for not returning personal items to deportees
• Boeing makes amends with Donald Trump, vows new Air Force One will be 'affordable'
• Don't Be Fooled by This Giant 'Mech' Robot
• Donald Trump urges UN to veto resolution on Israeli settlements
• Kellyanne Conway accepts role as counselor to the president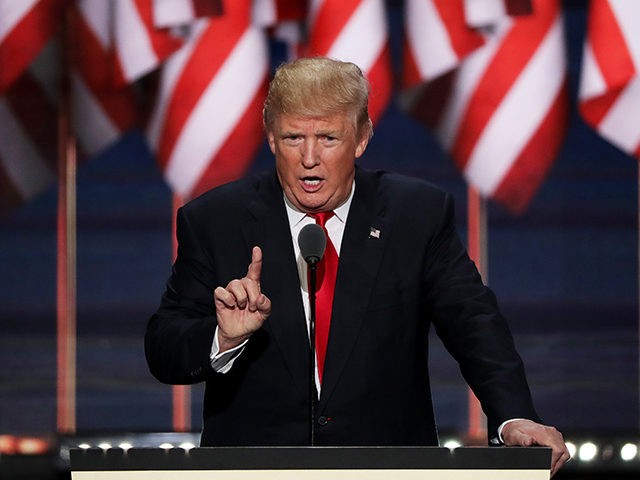 • The Briefing Room
• Alaska lawmakers mull legislation to block Obama drilling ban
• GOP considers holding off on repealing ObamaCare taxes
• Trump calls for veto of UN resolution on Israeli settlements

• Clinton aides kept tabs on anti-Trump elector gambit
• White House rebuffed pre-election plan to combat Russian influence
• Trump calls on Obama to veto U.N. resolution on Israeli settlements
• Critics see dangers lurking in framing of Clinton search warrant
• Poll: 62 percent of Democrats and independents don't want Clinton to run again
• What it takes to get a meeting with Trump
• Today's Standard
• White House: 'Water Levels Are Gradually Immersing Cities'

• The long and complicated road to understanding Jeff Sessions and matters of race
• What happens if Trump tries to abuse his power? Look to the court system
• Fierce China critic and UC Irvine professor to head Trump's new trade council



• Berlin Christmas market reopens as hunt for attacker goes on
• Deep divide stops effort to repeal North Carolina LGBT law
• US economy grew at strong 3.5 pct. annual rate last quarter
• Trump denounces attack, vows tough immigration plan



• Trump, Netanyahu urge Obama to veto U.N. resolution on settlements
• Trump names adviser Conway as his presidential counselor
• Trump extracts pledge from Boeing on Air Force One costs
• Trump hotels reach deal with unions, ending labor board cases



• Post Politics Blog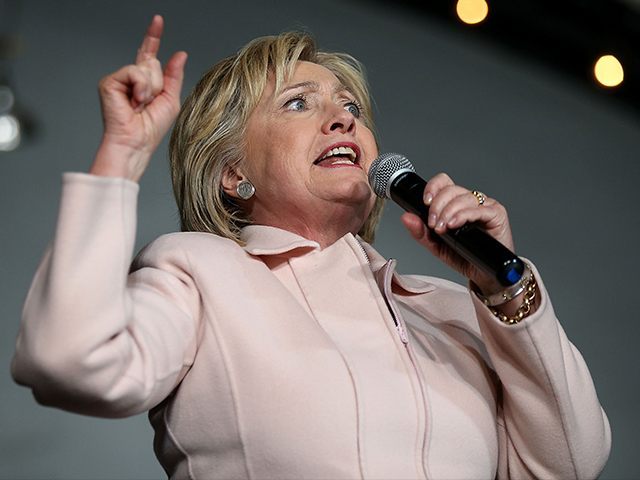 • Why the attorney general didn't stop the FBI's bombshell Clinton letter
• How the Obama administration pushed Turkey into Russia's arms
• How James Comey and Loretta Lynch made Trump president
• N.C. lawmakers abandon attempt to repeal 'bathroom bill'

• Security a Top Issue in Central African Republic, South Sudan
• Economy Top Problem in a Crowded Field
• The Coming Pressure on Professional Women
• Jamie Dimon on Trump, Taxes, and a U.S. Renaissance
• Trump Just Did More For Israel Than Obama Did In 8 Years
• Germans Allow Mosque Calling for Jihad while Obama Promotes Boston Mosque Calling for Jihad
• Facebook #FakeNews 'Fact Checker' Accused Of Stealing Cash To Spend On Hookers
• Islamic Hate Hoaxer. Adam Saleh Defended Boston Bomber Dzhokhar Tsarnev
• DIslamic Hate Hoaxer: elta Releases Statement on Adam Saleh Incident HE LIED!
INVESTOR'S BUSINESS DAILY
• Political News & Commentary: Andrew Malcolm
• As He Leaves Office, Obama Makes A Last-Ditch Effort To Kill Off Fossil Fuels
• Can Trump Undo Obama's Last-Minute, Job-Killing Regulations?
• Black Man Charged With Arson For Burning of African-American Church Spray-Painted With 'Vote Trump'
• Clinton Campaign Was in Contact With Effort to Flip Electoral College Vote
• Obama: People View Me Through Prism of a 'Fictional' Obama That TV, Fox, Limbaugh Created
• Despite media's Arctic record heat claims, 'there is nothing unusual going on in the Arctic'
• Anthony Bourdain Pledges to Boycott Trump's Washington DC Restaurant
• 'House of Cards' Creator's New 'Script': Flood Trump DC Hotel With Phone Calls
• Family of Slain Pop Singer Christina Grimmie Sues 'Gun-Free' Concert Venue
• Denzel Washington: 'Celebrity Is Really Overrated'
• Lena Dunham Apologizes for Abortion Comment, Donates to Pro-Abortion Fund
• Hillary Earned Historic Number of Votes
• Obama to Dismantle 9/11-Era Registry

• RCP Blog
• Real Clear Markets
• Clinton Loss Shows the Importance of 'Being There' – Lou Cannon
• Trump Statement On German Terror Attack: "An Attack On Humanity"
• CNN: Trump Said There Was An "Attack On Humanity," He Could Have Been Talking About Numerous Events
• Obama's National Security Report Card — Unsatisfactory
WALL STREET JOURNAL: OPINION JOURNAL
• Best of the Web (James Taranto)
• Michelle's Trump Despair – Daniel Henninger
• Helping Our Heroes Heal – Karl Rove



• Blogs: The Corner | Media Blog | Frum's Diary | Mark Levin | Sixers
• German Lesson: Islamist Enclaves Breed Jihadism – Andrew McCarthy
• The Trump Nail in the Media Coffin – Victor Davis Hanson

• Robert Reich Plots to Help Trump
• The Desperate Revisionism of the Left



• Ben Ferguson Dismantles Ivanka Trump Pay-for-Play Accusations
• ABC Hammers Trump On No Press; Ignored Clinton Skipping Press for 272
• Funeral for a Friend: NYC Demonstration Cuts Pantsuits Off Of Women
• Bill Maher Pitches Gavin Newsom as 2020 Presidential Candidate
• National Geographic Celebrates 9-Year-Old Trans 'Girl' on the Cover
• Gullible Media Fall for Another Muslim Who Cried Wolf Story
• Rep. Russell Releases Report Showing $139 Billion in Gov't Waste
• Report: USAF Discovers 19 Running Tracks That Are Too Long; Contacting Airmen Who Failed Fitness Tests
• Obama: 'I Had to Live Through Controversies Like the Notion I Was Trying to Kill Christmas'



• Obama Blasts Fox News, Rush: They Vilified Me
• Trump Makes Kellyanne Conway His Counselor
• Beach Boys May Perform at Trump's Inauguration
• Trump Calls for Veto of UN Resolution Halting Israeli Settlement Efforts

• Obama: 'Don't Go Around Just Looking For Insults'
• L.A. County Pledges $3 Million To Help Illegals Fight Deportation
• Neighbors Display Their Inner Grinch, Call Cops on Santa Claus
• MTV Video Attacking 'White Guys' Removed From YouTube, Facebook
• Berlin is on alert for new terror attack as police hunt armed ISIS gunman
• ISIS calls for more attacks just half an hour after Berlin Christmas market atrocity
• Donald Trump says Berlin attack 'proves him right' about banning Muslim immigrants from America
• How many faithless electors voted against Trump and have they influenced past US elections?


• Trump adds billionaire Carl Icahn to team as special adviser on regulation
• Electoral college's 'faithless electors' fail to stop Trump but land democratic blow
• Trump is reportedly considering a 5% tariff on all imports