• The Evacuation of Aleppo's Civilians Has Restarted
• What to Know About the Fiscal Hawk Trump Chose as Budget Director
• 4 Ways Congress Sought to Change or Scrap the Electoral College
• Obama Says Media Helped Putin in 'Obsession' With Leaks That Hurt Clinton
• How Russia's Cyberattacks Have Affected Ukraine
• Cyberattacks Are a Major Security Threat. Here's How to Deter Them.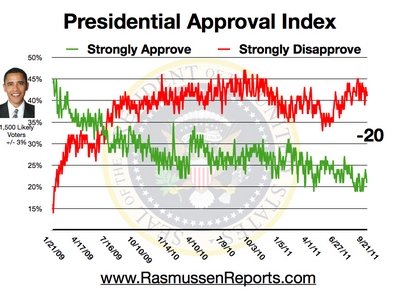 • Presidential Approval Index Tracking Poll
• Trump Breaks Even in Job Approval
• Voters Don't Expect Trump To Improve Situation in Syria
• Beltway Confidential
• How the Political Rules Changed in 2016 – Michael Barone
• 2 Things Dems and Media Should Do to Understand Trump – Salena Zito
• Trump's Labor Appointees Can End Obama's War on Employers
• Liberals to Poor Third World Children: Drop Dead
• The persistence of "locker room talk"

• Despite Media Freak-Out, Data Shows Fake News Sites Have Tiny Audience
• Meet The Radical Leftist Group Behind Those Desperate Anti-Trump Celebrity Ads
• The Real Reason Bill Clinton Thinks Hillary Lost The Election
• EPA Let Pollution Fester At 302 Sites For Years, Sometimes DECADES
• Page Six
• Dems' Final Whimper Wrapped in Self-Pity, Recriminations – Michael Goodwin
• Saddam Hussein had no clue what he was doing
• Pagan priest granted right to wear horns in state ID photo


• Another Obamacare Co-Op Exits Exchanges, Leaving Only 5 Co-Ops in 2017
• Pentagon: China Threatened to Bankrupt Defense Contractor
• Morning Joe Panel Slams Clinton's Response to Why She Lost Election
• Pentagon Faces 'Significant' Cyber Security Challenges
• The Birth of a Narrative. 'Fake news' didn't become a problem until Nov. 11
• Williams: Democrats Run the Risk of Looking Like 'Hypocrites' For Not Accepting Election Results
• University Offering Course on 'The Problem of Whiteness'
• Electoral College poll: Slight plurality favors action that requires 3/4s of states
• New York Times staff less diverse than Trump's cabinet
• Loretta Lynch: Yeah, maybe I shouldn't have had that tarmac meeting with Bill Clinton while his wife was being investigated


• The Note
• Electoral College: What to Know About Today's Vote
• Thousands Evacuated From Aleppo Under UN Monitors
• Obama: I Suspect Trump's Definition of Political Correctness Is 'Different Than Mine'
• McCain Sees Russia Hacking as Threat, at Odds With Trump
"I must be honest. I can only read so many paragraphs of a New York Times story before I puke." -Rush Limbaugh
• The Electoral College Meets Today. Here's What to Expect.
• Explaining Why Trump Had an Edge
• Art Underground: A First Look at the Second Avenue Subway
• Senators Push to Broaden Inquiry on Russian Hacking
• Obama ditches promise of 'smooth and efficient' transition to Trump
• Bill Clinton: Donald Trump knows 'how to get angry, white men to vote for him'
• Anti-Trump forces press electors to upend election results
• Obama says he's received taunting letters since Trump's victory
• How to Search for Life on Mars
• Bill Clinton: Trump won because he got 'angry, white men to vote for him'
• Victor Cruz may have played final home game with Giants

• The Briefing Room
• Priebus flexes muscle in Trump Tower
• The last stand: Why I will vote for John Kasich in today's Electoral College
• Juan Williams: Big questions over Trump's pick for schools

• Trump advisers spar over new political arm
• Trump private security force 'playing with fire'
• The rogue electors' long game
• Shul ties: Ivanka and Jared's big move has D.C.'s Jews buzzing
• Today's Standard
• Don't Blame the Message

• Donald Trump expected to move one step closer to the presidency as the electoral college meets
• Big flops. Waning studio profits. What Hollywood's record box office doesn't tell you
• These three U.S. companies moved jobs to Mexico. Here's why



• Gov-elect: North Carolina will repeal LGBT law on Tuesday
• Italy coach Ventura to talk to Balotelli before naming squad
• IMF chief guilty of negligence in French case dating to 2008
• Lands' End goes high end, again, in its CEO hunt



• The thousands of U.S. locales where lead poisoning is worse than in Flint
• U.S. charges Platinum Partners founder, others with $1 billion fraud
• Trump's infrastructure splurge would collide with U.S. skilled labor crunch
• Commentary: Here's how Obama can hit back at Putin over hacking



• The electoral college is poised to pick Trump despite push to dump him
• In Poland, a case study of what happens when populists come to power
• How Obama's most exclusive daily meeting may lose its luster under Trump
• 'It's befitting a king': Donald Trump's gilded, glitzy 'White House North'

• Mixed Reaction in Asia on Whether U.S. Would Defend Them
• Americans Rate Healthcare Providers High on Honesty, Ethics
• How the Trump Rally Could Save Endowments
• China Rejects Trump's Comment That It Stole U.S. Naval Drone
• Don't Dismantle Obamacare With No Plan to Replace It
• Report: Obama Is Setting Up Shadow Government to Undermine Trump Starting on Inauguration Day
• Obama Administration Has Not Yet Contacted Us About Leaked Podesta Emails
• Protest Mob Chants "Do Your Job" as IN GOP Electors Prepare to Vote (Trump Won State by 19 Points)
• GOP Elector Says He Was Threatened, Followed on the Freeway by People with Cameras
• Liberal Cry Babies Hold Candle Protest Before Tomorrow's Epic Vote to Elect Trump
• Germany Takes in More Migrants than Rest of Western World COMBINED in 2016
INVESTOR'S BUSINESS DAILY
• Political News & Commentary: Andrew Malcolm
• Not Fake News: Obamacare Subsidy Costs Will Jump 30% Next Year
• A First Whack At Social Security
• Can Donald Trump Rein In The Regulators?
• Former Secretary of Labor Proposes 'Freedom Concert' To Overshadow Inauguration
• Photo of Journalists Hanging With 'Relaxed and Chatty' Trump Earns Rebuke: 'Terribly Embarrassing'
• Paper: 'Titanic clash between climate scientists & climate deniers is shaping up in DC'
• Michael Moore on Trump
• SNL pokes fun at Hillary
• Celebrities attack Trump over Aleppo
• And yet another celebrity attacks Trump
• The Fall of Aleppo Is a Huge Gift to ISIS
• Did Ari Emanuel Cover for Donald Trump on the Miss Universe Tapes?

• RCP Blog
• Real Clear Markets
• Donald Trump, Twitterer-in-Chief? – Caitlin Huey-Burns
• "Reverse Political Correctness" Poses Risk for Democrats – Bill Scher
• Podesta: The Election Was Not Free And Fair
• Conway: Obama's Response To Russian Hack Allegations Is "Political"
• Obama's National Security Report Card — Unsatisfactory
WALL STREET JOURNAL: OPINION JOURNAL
• Best of the Web (James Taranto)
• A Computer Can't Do the Fed's Job
• The EPA's Science Deniers



• Blogs: The Corner | Media Blog | Frum's Diary | Mark Levin | Sixers
• A New Way That Obama's Justice Department Breaks the Law
• Captain Extraordinary
• Why Building the Wall Should Not Be Trump's No. 1 Immigration Priority
• The Bushwhacking of Trump
• How the Navy's Zumwalt-Class Destroyers Ran Aground
• Never Trump Nevermore

• A Threat to Democracy: How Bad Is He?
• The Bounties of Obama's Weakness



• Brent Bozell Blasts MSNBC on Accusations the MRC Accepts Fake News
• MSNBC Host Joy Reid Claims Brent Bozell Wants Fake News on Facebook
• NBC's Todd: Did GOP Provoke Russian Hacking by Calling Obama 'Soft'?
• New Film 'Barry' Focuses on Obama's Obsession with Race
• CNN's Louis: Trump Will 'Give' Jerusalem to Israel with Embassy Move
• NYT Sore Loser Edition: Trump's 'Radical' Picks, GOP 'Viral Nonsense'
• NY Times, AP Mum on 9/11 Resum Fabrications of Faithless Texas Elector
• NBC's Chuck Todd Wonders If GOP Provoked Hacking from Russia by Calling Obama 'Soft'
• Lynch: 'I Do Regret…Having a Conversation' With Bill Clinton at the Airport
• Trump's OMB Must Report on Billions of U.S. Taxpayer Dollars for the U.N.
• UN approves sending monitors to Aleppo as evacuations resume
• Priebus: 'Insane' Question: 'Of Course We Didn't Interface With the Russians'
• Kaepernick Leads 49ers to 13th Straight Loss



• Politico/Morning Consult Poll: Most Voters Think Electors Should Be Bound
• Trump Cabinet Excites His Voters: 'He's Draining the Swamp'
• 'Surreal,' Merriam-Webster's Word of Year, Beats 'Deplorable'
• Bill Clinton: James Comey Responsible for Hillary's Defeat

• Trump's OMB Must Report on Billions of U.S. Taxpayer Dollars for the U.N.
• Lynch: 'I Do Regret…Having a Conversation' With Bill Clinton at the Airport
• Kaepernick Leads 49ers to 13th Straight Loss
• Pakistanis, Saudis May Face Sterner US Action for Religious Freedom Violations Under New Law
• Bulgarian 'who kicked a woman down a flight of stairs in Berlin' is arrested when bus driver spots him complaining about a passenger using their phone loudly
• Three Queen's Guards grabbed police officer by the throat and hurled racial abuse at him after they were thrown out of bar for insulting US tourists and army
• IMF chief Christine Lagarde found guilty of 'negligence' over huge payout to business tycoon – but escapes jail
• 100,000 extra days lost to strikes this year as PM says unions have 'contempt' for passengers


• Trump has no idea how to run a superpower, say Chinese media
• Alaska indigenous people see culture slipping away as sea ice vanishes
• Apple goes to war with EU over $14 billion tax bill: 'A misunderstanding of how corporations operate'