• Why Angela Merkel Isn't Ready to Be the 'Leader of the Free World'
• Preparing a Smooth Transition for the Repeal of Obamacare
• Key Questions About Russia's Alleged Hacking of the US Election
• Organizers of Women's March Say They Weren't Banned From Lincoln Memorial
• What John Bolton's Critics Get Wrong
• Trump's 'Penny Plan' Could Slash Federal Spending Over Decade
• No, Jeff Sessions as Attorney General Won't Mean Criminal Justice Reform Is Dead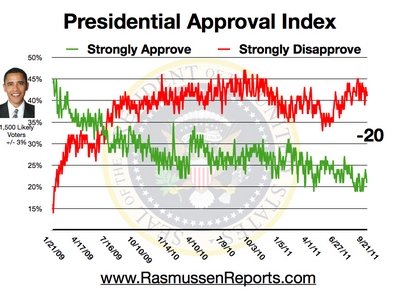 • Presidential Approval Index Tracking Poll
• Should Trump Be Forced to Sell All His Businesses?
• Holiday Shoppers Are Finishing At A Slower Pace This Year
• Beltway Confidential
• Some Free Advice for the Democratic Party – Michael Barone
• Tillerson, Russia, and hypocrisy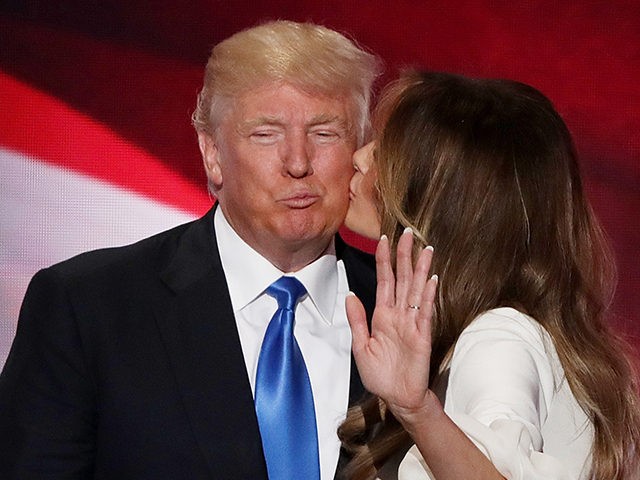 • Former Army Intel Officer Accuses CIA Head Of Playing Political Games Out Of Loyalty To Obama
• White House, Clinton Tied To PR Firm Behind Electoral College Push
• More Intelligence Officials Are Disputing CIA's Claims About Russian Hacking
• Why Are Liberal Women So Obsessed With Attacking Melania?
• Page Six
• Desperate Democrats and Media in Panic Mode – Michael Walsh
• Obama doubles down on Trump, blames Russia for hacking
• Ivanka Trump will be the most influential first daughter in history
• Democrats blaming Russia need to take a good look in the mirror


• The Cyber Threat: Congress Should Investigate Failed Obama Cyber Policies Along With Russian Hacking
• After Losing By 20 Points, Ted Strickland Doesn't Rule Out Another Run for Office
• GOP Rep: Army Engaged in 'Retaliatory Pursuit' of Former Green Beret
• Obama Admin Staking Iran Deal Legacy on Doomed Bid to Sell Tehran Aircraft
• Only 50% of Children Entering Labor Force Today Earn More Than Their Parents
• Turkey's Erdogan uses bombing as excuse to lock up hundreds of Kurds
• Pennsylvania Democrat heading for ten years in the slammer
• Reuters: ODNI isn't completely buying CIA take on Russia hacking motives, either

• The Note
• Trump Taps ExxonMobil CEO With Ties to Putin as Secretary of State
• Trump Expected to Name Rick Perry as Energy Secretary
• Judge Says Electors Must Vote for Statewide Winner
• Republicans Are Grappling With How to Repeal Obamacare
"I must be honest. I can only read so many paragraphs of a New York Times story before I puke." -Rush Limbaugh
• Trump Lines Up Establishment Republicans to Vouch for Rex Tillerson
• Trump Vows 'No New Deals,' but Concerns Remain Over Business Ties
• Michael Flynn Is Harsh Judge of C.I.A.'s Role
• Labor Secretary Thomas Perez Is Said to Plan Run to Lead D.N.C.
• Pelosi's daughter leads effort to block Trump through Electoral College
• Obama says racism in U.S. surfaces in 'violent opposition' to programs to help minorities
• Donald Trump ignores critics, revitalizes presidential bully pulpit on Twitter
• White House slams Donald Trump, GOP over probes of Russian hacking in election
• Could a Limestone Sunshade Cool the Planet?
• Rubio comes out blasting at Trump's pick for Secretary of State
• Obama says Trump is 'flying blind' without intelligence briefings

• The Briefing Room
• Obama hits Trump on intel briefings
• Trump's Russia problem deepens
• Kanye West meets with Donald Trump at Trump Tower

• Trump taps Tillerson for secretary of state
• RNC keeps close tabs on Electoral College vote
• Democrats fear another Trump trouncing
• Kanye, Trump huddle at Trump Tower and discuss 'life'
• Trump dares GOP Senate to reject Tillerson
• How Russia wins an election
• Today's Standard
• Trump's Latest Economic Pick Should Worry Supply-Siders

• Trump chooses oil tycoon and Russia friend Rex Tillerson to head State Department
• Trump and the GOP are charging forward with Obamacare repeal, but few are eager to follow
• Final Wisconsin recount tally strengthens Trump's victory



• Mass killing reported in Aleppo as Syria troops near victory
• Obama: President without briefings would be 'flying blind'
• Islamic State turned Mosul into city of terror and darkness
• Kanye West visits Trump, who calls musician a 'good man'



• Top U.S. spy agency has not embraced CIA assessment on Russia hacking – sources
• Trump to pick former Texas Governor Perry as Energy Secretary
• Trump delays announcement on his business until January
• Trump attack on Lockheed Martin foreshadows war on defense industry
• U.S. says 'one China' policy should not be used as bargaining chip



• Dispute over Russia reflects growing GOP resistance to Trump
• New York should seize Trump Tower
• How to mount a progressive resistance
• The swamp is deep, and here are five bipartisan ways to drain it


• Four in 10 in U.S. Dissatisfied With Their Healthcare Costs
• One in Six U.S. Grads Say Career Services Was Very Helpful
• Trump Picks Exxon Mobil's Tillerson as Secretary of State
• A Post-Brexit Europe Will Be Less Charitable
• What Voter Fraud? Michigan Recount Uncovers Too Many Votes in 37% of Detroit Precincts
• Obama Lectures Trump for "Flying Blind" w/o Intel Briefings But Skipped half of His
• Bitter Obama on Comedy Central: America "By No Means" Has Overcome Slavery, Jim Crow, Colonialism
• Trump's Stock Market Rally Continues at Record Pace This Has Never Occurred in 110 Years!
INVESTOR'S BUSINESS DAILY
• Political News & Commentary: Andrew Malcolm
• Did Russia Help Trump Get Elected? Consider The Source(s)
• Reversing The Tragic Trends Of Our Time
• Big Donor Rex Tillerson Never Gave a Dime to Trump's Campaign But He Did Support Another Candidate
• Obama to Trevor Noah: How Did 'Fairly Routine' Clinton Emails Dominate the Election?
• Watch: Prominent Ivy League Geologist who voted for Gore 'appalled' after viewing his film
• Chelsea Handler Shames 'White Women' Trump Supporters, Then Calls on Women to Unify
• Gun Control Movie 'Miss Sloane' Bombs At Box Office
• Bill Murray Golfs with Obama in Oval Office to Promote Obamacare
• T.J. Miller Mocks Donald Trump During 2016 Critics' Choice Awards
• Transgender Star Eligible for Male and Female Oscar Categories
• Last Rebels in Aleppo Say Assad Forces Are Burning People Alive
• Feminists Take a Swing and Miss at Kellyanne Conway

• RCP Blog
• Real Clear Markets
• A Brief Guide to Russian Hacking of the U.S. Election – Charles Lipson
• Priebus vs. Chuck Todd: "Why Would Press Run With Something That's Not True?"
• Gorbachev: Special Instructions Have Been Given To Western Press To Discredit Putin
• Tucker Carlson vs. Professor: Trump Retweeting A False Crime Statistic Makes Him A White Supremacist?
• Obama's National Security Report Card — Unsatisfactory
WALL STREET JOURNAL: OPINION JOURNAL
• Best of the Web (James Taranto)
• Despotism and Donald Trump – William McGurn
• You Want to Be a Diplomat? CEOs Need Not Apply – Suzanne Maloney
• An Electoral College Coup



• Blogs: The Corner | Media Blog | Frum's Diary | Mark Levin | Sixers
• Yes, Men View Women as Sex Objects
• It's Not a Junta
• How Russia Wins
• America as Animal Farm Again
• Russia Didn't Make Hillary Lose. Nor Is It Trump's Friend
• Democrats Should End the Blame Game and Turn to the Heartland

• Trump Election Saves Us From the Evil Party



• After Vowing to Leave U.S., Bryan Cranston Now Wishes Trump Well
• ABC Wonders: Is Trump's Presidency 'Delegitimized' Already?
• Lib Pundit Pierce: No Trump Presidency If Electoral College Works
• Notable Quotables Special Edition: Trashing Trump's Cabinet
• ABC Wonders: Is Trump's Presidency 'Delegitimized' Already?
• ABC, NBC Punt on Stein's Recount Failures in Pennsylvania, Wisconsin
• McConnell: 'Any Foreign Breach of Our Cybersecurity Measures Is Disturbing'
• $213,300,000,000: Individual Income Taxes Set Record in First 2 Months of FY17
• Beijing Responds to Trump: 'The One-China Policy Is Not for Selling'
• McConnell on Trump's Nominees So Far: 'I'm Optimistic They'll All Be Confirmed'



• Trump: Exxon Mobil CEO Rex Tillerson Has 'Vast Experience' Needed to Run State Department
• Federal Judge Blocks Elector Revolts Against Trump
• McConnell, Warning of 'Dangerous' Debt, Wants Tax Cut Offsets
• Former Army Intel Officer Rejects Hack Theory: CIA's Brennan Playing 'Info Warfare'

• Obama makes urgent sales pitch for Americans to buy Obamacare policies now
• Carlson Calls Out WashPo Writer: Don't dismiss Trump Voters As Bigots
• Stein's 'Recount' Scam Got Handed Another Embarrassing Setback
• Churches Win A Huge Victory Over State Attacks on Religious Freedom
• Germany: Terrorists pretending to be refugees are moving freely across the continent
• Christians under siege: Funeral for 25 worshippers slaughtered by Islamists
• Donald Trump raises 'conspiracy theory' after CIA concludes Russia intervened in election to help him win
• Donald Trump names pro-Russian ExxonMobil boss Rex Tillerson US secretary of state


• Mitch McConnell backs Russia election hack inquiry, but scope remains vague
• Muslims to march on White House in bid to dismantle discriminatory registry
• TRUMP: If I lost and brought up Russian hacking, 'it would be called a conspiracy theory'