• Donald Trump Faces an Early Test With Republicans Over Russia
• Senate Democrats Retreat, Help Pass Spending Bill to Avert Government Shutdown
• Ohio Takes Major Step to Protect Individual Rights, Due Process
• The 2 Largest Land Armies in Europe Tiptoe to the Edge of War and Back
• Remembering the Many Accomplishments of John Glenn
• How Donald Trump Can Put an End to Sanctuary Cities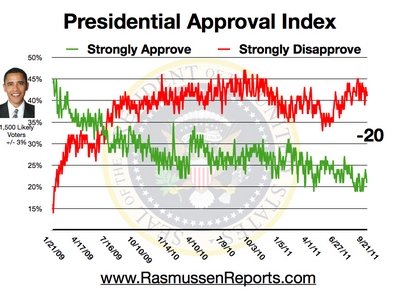 • Presidential Approval Index Tracking Poll
• Most Approve of Former General Heading Defense Department
• Will Trump, GOP Congress Do What's Best for America?
• Beltway Confidential
• The Writing Is on the Wall – Dan Hannan
• Who's Crazier, Cadillac or the Washington Post?


• Trump Has Narrowed The Energy Secretary Pick To These 3 Men
• Reince Priebus Challenges Chuck Todd: 'What's Your Source'?
• Conservative YouTube Videos Demolish Progressive Ideology, And The Left Isn't Happy
• Gingrich Gets Asked What He Thinks Of Secretary Of State Pick. He Didn't Mince Words.
• Page Six
• Kellyanne Conway is a hometown hero
• Joe Biden won't rule out 2020 bid: 'I'm not going anywhere'
• Kellyane Conway has it right on mothers' tough choices


• Bill Would Allow Government to Locate People With Tracking Devices
• Iran Seals $17 Billion Boeing Deal, Close to Airbus Order
• Report: Chinese Investment in U.S. Hit $18 Billion in First Half of 2016
• White House Blames Republicans for Pending Government Shutdown
• Total Cost of Clinton's Losing Campaign: $1.2 Billion
• GOP Rep Slams Army for Renewed Probe Into 'American Hero' Who Killed Taliban Bomb Maker
• Convicting Geert Wilders of "speaking" seems to have backfired
• Yes, the Democrats actually are trying to overturn the election
• Postcards from the socialist edge: Venezuela to cancel 48% of its currency

• The Note
• Donald Trump Adviser Kellyanne Conway Says President-Elect 'Doesn't Want Interference in Our Politics'
• Fearing Trump Crackdown, 'Dreamers' Advised to End Travel
• Winter Weather Causes More than 1,200 Flight Cancellations at Chicago O'Hare
• Golden Globes 2017: The Complete List of Nominations
"I must be honest. I can only read so many paragraphs of a New York Times story before I puke." -Rush Limbaugh
• C.I.A. Judgment on Russia Built on Swell of Evidence
• Boeing Seeks to Sell Planes to Iran, and the Deal to Trump
• TV News Must Pull No Punches in the Era of Trump
• For Women Under ISIS, a Tyranny of Dress Code and Punishment
• 'Another excuse': Trump rips 'ridiculous' CIA report that Russia hacked election
• Donald Trump to nominate Gen. John Kelly to lead Homeland Security
• ICE spends $100 million ferrying illegal immigrant children around U.S., watchdog says
• Clinton spends twice as much as Trump in losing presidential bid
• Age-Old Problem: River in Jordan Polluted by Copper 7,000 Years Ago
• Jerry Jones has to be scared of Giants as Cowboys season, and New York's, is eerily reminiscent of 2007
• Handful of bad landlords account for alarming number of violations in NYC's homeless cluster sites

• The Briefing Room
• Dems grapple with lessons from Clinton disaster
• McConnell rejects special committee for Russian hacking allegations
• Trump taps Kelly for DHS chief

• Flynn deputy raises more doubts about Trump team
• Democrats fear another Trump trouncing
• Trump vs. Congress on Russian hacking
• Trump to inherit state-run TV network with expanded reach
• Today's Standard
• The Dignity of the United States Navy

• 'La La Land,' 'Moonlight' and 'The People v. O.J. Simpson' dominate
• Trump's strategy on protecting American jobs rattles companies
• Trump and the GOP are charging forward with Obamacare repeal, but few are eager to follow



• Senate to probe Russian hacking
• Syrian troops say they control 98% of Eastern Aleppo
• Egypt suicide bombing



• Trump's latest targets: First Boeing, now Lockheed
• New York City train tunnel project could tie up traffic for three years
• Oil hits highest since mid-2015 as global producers agree to cut
• Exclusive: Some Bangladesh Bank officials involved in heist – investigator
• Looking ahead to Trump presidency, Netanyahu refocusses on Iran



China expresses 'serious concern' after Trump challenges long-standing U.S. policy on Taiwan
• Bolton makes extraordinary claim that hacking may be a 'false flag' by Obama administration
• GOP senators join call for probe into Russia's suspected role in U.S. election
• Coaching change at Oregon got a push from a unique diversity law

• Crime Victims More Likely to Own Guns
• Americans Rate Healthcare Quality High, Cost Low
• Bill Gates Among Rich Individuals Backing $1 Billion Energy Fund
• Viacom-CBS Deal Talks Collapse, Redstone Withdraws Proposal
• UK Diplomat: I've Met the DNC Wikileaks Leaker and the Person Is an Insider Not Russian
• Wikileaks Keeps Saying Leaker Was Not Russian Liberal Media Keeps Ignoring Them
• Dem Senator on Russian Hacking Reports: This Is "Warfare" Vladimir Putin "Must Be Held Accountable"
INVESTOR'S BUSINESS DAILY
• Political News & Commentary: Andrew Malcolm
• ObamaCare Repeal Is Off To A Bad Start
• Reversing The Tragic Trends Of Our Time
• Trump Owes The Media Nothing Here's Why
• Trump Reportedly Looking at Carly Fiorina for Director of National Intelligence
• 'This Is Our Country!': Jeff Lord, CNN Contributor Fight Over the Impact of Russian Hacking
• Here we go again! Polar Vortex the Next Big Thing in Climate Scaremongering
• Garth Brooks in talks to play at Trump inauguration
• Transgender star eligible for male and female Oscar categories
• "Breaking Bad" character Walter White appointed Head of DEA for Trump's cabinet on SNL
• Future Celebrity Apprentice host Arnold Schwarzenegger defended Donald Trump's executive producer title
• The Faithless-Elector Fantasy Is Fun, but It's Just a Fantasy
• Donald Trump's Campaign Paid $11 Million to Trump Businesses

• RCP Blog
• Real Clear Markets
• Kissinger: Give Trump International Order A Chance
• Priebus: The Russians Didn't Force Hillary Clinton To Ignore Wisconsin and Michigan
• Trump: "Ridiculous" To Say Russia Helped Me Win Election; "Every Week It Is Another Excuse"
• Obama's National Security Report Card — Unsatisfactory
WALL STREET JOURNAL: OPINION JOURNAL
• Best of the Web (James Taranto)
• What 1980 and 2016 Have in Common – Michael Solon
• The Middle East Won't Miss Obama
• Russian Hackers and American Hacks



• Blogs: The Corner | Media Blog | Frum's Diary | Mark Levin | Sixers
• HWhat's Behind Trump's Conservative Cabinet – John Fund
• Mandatory Nonsense
• After Aleppo Falls: Five Predictions
• What's Behind Trump's Move to the Right?

• Fake News About Obamacare Repeal
• George Washington's Cabinet of Warmongers



• Rubin: 'Frightful' Trump Cabinet Are 'Ignoramuses, Billionaires, Generals'
• Ramos Takes Anti-Trump Campaign to the Pope
• On CBS, Slate's Bouie Raises Specter 'Election Was In Some Sense Illegitimate'
• 'Fuller House' Goes Into Full-On Environmentalism Indoctrination
• Wallace Zaps the AP's Pace Over Trump Financial Transparency Comments
• CNN's Robert Baer: We Should Have Another Election
• FLASHBACK–Obama Whispers Message for Putin in 2012: 'After My Election, I'll Have More Flexibility'
• Trump: 'My Administration Will Follow 2 Simple Rules: Buy American and Hire American'
• Trump Says He's 'Very Close' to Naming His Secretary of State
• Trump Says He Gets Intelligence Briefings 'When I Need It'; You Need It Daily, Ex-CIA Director Says



• China Warns Trump: Taiwan Is 'Not for Bargaining'
• Trump Taps Retired Gen. John Kelly as Homeland Security Chief
• Ex-Obama WH Aide Writing 'Warts and All' Memoir
• John Bolton: Russian Election Hacks 'False Flag' by Obama Administration

• Trump 'Open Minded' on Global Warming: 'Nobody Really Knows'
• Biden on Sessions as Trump's Pick for Attorney General: 'People Learn, People Change'
• Obama Political Appointees to Continue as Career Employees Under Trump
• Feds Spend Millions on Why Kids Don't Like Sneezed-On Food – and More, in 'The Federal Fumbles'
• Knifeman shouting 'kill all Muslims' stabs a man on a train before chasing passengers through a station in south London
• Woman who received death threats after vowing to go out without a hijab in Saudi Arabia is ARRESTED by morality police and now faces being LASHED
• The rise of Islamophobia in Europe – and how we can deal with it
• Oil price climbs towards $60 a barrel after rival producers agree a truce


• Trump's transition: sceptics guide every agency dealing with climate change
• Muslims to march on White House in bid to dismantle discriminatory registry
• TRUMP: If I lost and brought up Russian hacking, 'it would be called a conspiracy theory'