•U.S. Life Expectancy Declines for the First Time in 20 Years
• Heritage President Reacts to Nomination of Scott Pruitt for EPA Post
• Improving Information Access in North Korea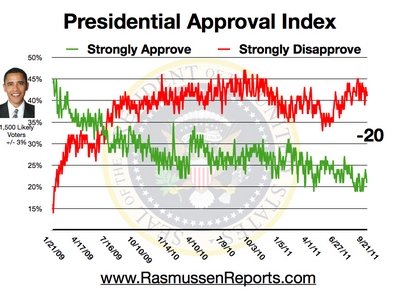 • Presidential Approval Index Tracking Poll
• Forget the Recount
• Will Trump, GOP Congress Do What's Best for America?
• Is Donald Trump already the president?
• Sherrod Brown: I don't mind keeping you here until Christmas
• The collapse of the political left

• DNC Official Shared Political Intel With Turkish Government Officials
• Valerie Jarrett: Trump's Win Was 'Soul-Crushing'
• Anti-Trump Electoral Voter Now Blames MIKE PENCE For Switching His Vote
• Local Union Leader Blasts Donald Trump Over Carrier Deal, Trump Responds
• Page Six
• Trump talks climate change with Leo DiCaprio
• Even anti-Trump working-class voters are having second thoughts
• Ex-mistress 'shocked' Petraeus is being considered for cabinet
• Russia Tests Nuclear-Capable Drone Sub
• Van Jones' PR Firm Working With Republican Electors Voting Against Trump
• The political divide on college campuses isn't healing any time soon
• Left: Planet Earth is in jeopardy with Trump's EPA pick! Also Hitler!

• The Note
• Donald Trump Lashes Out at Carrier Union Boss
• Recount Ends in Mich. After 3 Days; Ongoing in Wis.
• Veterans Eye Flint as Next Protest Target
"I must be honest. I can only read so many paragraphs of a New York Times story before I puke." -Rush Limbaugh
• Trump Selects Ally of Fossil Fuel Industry to Lead the E.P.A.
• An Enemy of the E.P.A.
• Trump Is Said to Intend to Keep Stake in His Business
• Grandiose Ideas for Inaugural Give Way to Tradition
• 'The Intel on This Wasn't 100%,' Says Pizzeria Gunman
• Political Divide on Campuses Hardens After Trump Win
• Obama says U.S. intelligence missed the rise of the Islamic State
• Van Jones: 'Obnoxious elitism has found a home' in Democratic Party
• BuzzFeed faces backlash over racial piece covering 'plague' of white people
• Michael McCaul calls for end of 'politically correct' homeland security policies
• Clarence Thomas snubbed by Smithsonian's new African American history museum
• Notorious defendants hope to capitalize on Obama's record-setting leniency
• Historic Iraq Sites Reclaimed in Mosul Offensive
• Secret Spies, Sunken Ships: 9 Pearl Harbor Mysteries Explained
• Polar vortex to bring frosty temperatures across U.S.
• Paula Broadwell speaks out against double standards as David Petraeus vies for Trump cabinet position

• Depleted Dems look to Senate for 2020 nominee
• Keeping up with Trump: The Hill's Transition Tracker
• Federal judge kills recount effort in Michigan
• Meet the Democrats' proto-Trumps
• Obama officials alarmed at slow pace of agency-level transition
• Trump embroiled in feud with Indiana labor boss
• Trump's EPA Pick Spooks Liberals and the Environmental Lobby
• Congress to Crack Down on Business with Iran, Leading Republican Says
• Common Core Is Failing High Schoolers in Math

• Meet Wilbur Ross, who once bailed out Trump in Atlantic City and is now his pick for Commerce secretary
• California's ballots have all been counted more than 14.6 million and most of them for Hillary Clinton
• L.A. is suing big retailers for tricking shoppers into thinking they were getting a great deal



• Obama and Trump hurled insults, now trade pleasantries
• Major survey of transgender Americans finds pervasive bias



• Trump to nominate Pruitt to lead U.S. environmental agency: statement
• Senate joins House to pass sweeping new health bill
• U.S. jobless claims drop from five-month high
• Trump could privatize nation's air traffic controllers
• Eyeing upswing, more U.S. oilfield service firms restructure
• South Korea parliament introduces bill to impeach Park; vote due Friday



• Trump's selection of third general for Cabinet fuels concern about military clout
• Trump's pick to lead EPA is part of group suing the agency
• Union leader criticized in Trump tweet gets threatening calls
• Our campaign lost the election. But Trump's team must own up to how he won.
• Addicted to video games: One family's struggle to save their son

• Americans Still Split on Government's Healthcare Role
• Fewer in U.S. See Japan as an Economic Threat
• Cost Edges Access as Most Urgent U.S. Health Problem
• Merkel Sticks to Middle Ground in Risky Pitch for German Votes
• Obama to Get Defense Policy Bill Prohibiting Guantanamo Closure
• Higher U.S. Stocks Expected in 2017 by Most in Bloomberg Poll
• REVEALED: Michigan Recount Uncovers Serious Voter Fraud in Detroit
INVESTOR'S BUSINESS DAILY
• Have Republicans Abandoned The Free Market?
• Study: The Obama Recovery Is A Myth
• Trump Day 1 To-Do List: Repeal $1.7 Billion Of Dodd-Frank Rules
• Federal Judge Puts an End to Michigan Recount
• Washington Post Adds Massive Editor's Note to Story Blaming Russia for Fake News
• Robert Reich Scolds Trump for 'Thin-Skinned Vindictiveness' on Twitter
• Trump ignores Gore's advice, instead picks skeptic to head EPA & dismantle climate agenda
• Gore laments the 'formidable denial' about climate change by 'some smart people'
• Migrant Sex Attacks Increased 133 Per Cent This Year
• 600 'Underage' Migrants Turn Out to Be Adults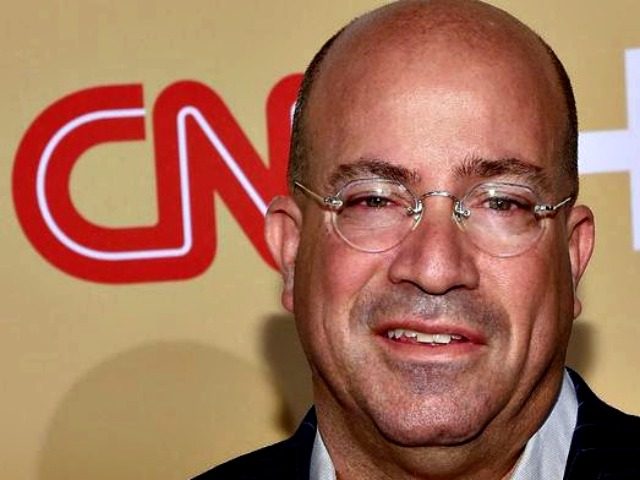 • Black Employees Suing CNN for Racial Discrimination
• Columbia U Students Protest Event For Highlighting Jewish Connection To Israel, Saying 'Zionism Is Racism'
• London Shopkeeper Branded 'Racist' for Promoting British Culture
• Trump Blasts Carrier's Union Leader
• Ivanka Trump's White House Bind

• RCP Blog
• Real Clear Markets
• Washington Prepares for Trump's Executive Eraser
• Obama: Attitude Of Me Among Whites In North Very Different From Southern States; "I Seem Foreign"
• George Will: Trump Involvement In Carrier Deal "Socialism"

• It's Obama, Not the American People, Who Won't Listen
WALL STREET JOURNAL: OPINION JOURNAL
• Best of the Web (James Taranto)
• Trump's Chinese Currency Manipulation
• The Barbara Boxer Water Rebellion
• A Lawyer for a Lawless EPA
• Trump as Lady Gaga
• Inside the Battle for Mosul
• Keith Ellison Will Help Republicans
• Blogs: The Corner | Media Blog | Frum's Diary | Mark Levin | Sixers
• Trump the Progressive
• Assessing the Obama LegacyAgainst His Own Mileposts
• The Folly of Trump's Command Economy
• California Legislature's Gaseous Impulses
• One-Party State, Meet Party of One
• Blaming Trump for All Their Woes
• Press Fantasy: Trump Is Inheriting an Obama Economic 'Boom'
• CBS Ignored Pro-life Center Arson, Covered Planned Parenthood's
• NBC Fears Trump's Pick Will 'Dismantle' Obama's EPA, CBS Smears
• Republicans Demand Transparency on Secret Negotiations to Bring 2,400 Refugees Rejected by Australia into U.S.
• Trump: 'We Will Be the Administration That Ended Illegal Immigration'
• Obama's 'Fake News' Terrorism Claim
• When Democracy Fails
• Pelosi on Ryan's Medicaid Plan: People 'Won't Be Able to Go to Their Own Doctor'
• Rev. Graham: 'Dr. Carson is a Man of Faith' — 'We Need More' Leaders Like Him in Gov't
• Trump Taps Oklahoma AG Scott Pruitt to Lead EPA
• Reality Check: CNN Thinks Obama's Legacy is Great. Let's Destroy That.
• Obama Blames ISIS On Bush, Climate Change and the 2nd Amendment
• Border Officials Open Second Facility To Deal With Illegal Alien Surge
• Federal judge halts Michigan recount and effectively seals Trump's win
• Democrats want 9/11-style bipartisan commission to investigate alleged Russian interference in the elections
• Pro wrestling tycoon Linda McMahon will lead Trump's Small Business Administration
• Who's who in Donald Trump's new administration?
• Washington women are having 'post-Trump' haircuts to ease their political pain
• Donald Trump picks Linda McMahon for cabinet: who is the WWE co-founder?
• Obama under mounting pressure to disclose Russia's role in US election
• Leonardo DiCaprio meets Trump as climate sceptic appointed
• Michael Moore makes a new Trump prediction: He may quit 'before he even takes office'
• Fast-food CEO who says machines are the answer to rising wages is expected to be named Trump's next labor secretary