• Donald Trump is Time's 'Person of the Year'
• Corporate America unnerved by Trump's unpredictable style
• Boeing Sweats Under Trump Spotlight as SoftBank Feels Warmth
• New Report: U.S. students falling behind in math literacy
• In Louisiana Senate election, one final defeat awaits Democrats
• Trump Fires Adviser's Son From Transition for Spreading Fake News
• SunPower Says It's Laying off 25% of Its Workforce
•Donald Trump: Person of the Year
• Homeland Security's Green Card Follies Are Costing Taxpayers and Leaving America Less Safe
• The Story Behind Obama-care's Enrollment Increase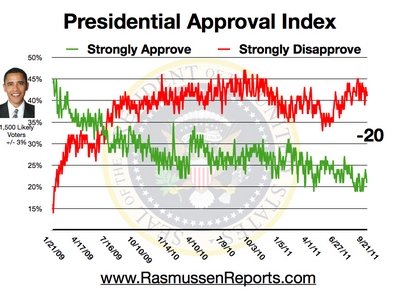 • Presidential Approval Index Tracking Poll
• Republican Voters Show Paul Ryan More Love
• Most GOP Voters Want a Border Wall in Trump's First Year
• Dems cool to GOP's Mattis strategy
• GOP offers $300 million for refugee aid, with one condition
• Trump denies stringing Romney along for secretary of state
• On Ellison, pass the popcorn

• Feds Give Congress Blank Documents To 'Explain' Lab Data Manipulation
• Buzzfeed: White People Are A 'Plague To The Planet'
• Journalists Struggle To Define 'Fake News' Even As They Declare War On It
• Republicans Hint At Food Stamp Reform But Stop Short Of Calling For Overhaul
• Page Six
• Huffington Post editor's tweet sparks FBI investigation
• Obama is helping Trump with cabinet picks
• Giants get the JPP news they were dreading
• Veterans See Potential Advocate for Afghan Visa Program in Mattis
• Trump Formally Announces Mattis as SecDef Choice
• 75 years ago: "A date which will live in infamy"
• Virginia "voluntary gun turn-in" program runs into predictable problems

• The Note
• Where Are the Loyalists in the Trump Administration
• Another Trump Conflict? Carson Would Oversee HUD Subsidies Benefiting His Boss
• China Warns US on Taiwan Leader's Planned Transit
"I must be honest. I can only read so many paragraphs of a New York Times story before I puke." -Rush Limbaugh
• Trump's 5 Easiest and 5 Most Difficult Promises to Keep
• A Source Democrats Could Tap for Future Leaders: California
• Gun Control Groups Find a Powerful Ally in Corporate Law
• Iowa Governor Is Trump's Pick for China Ambassador
• Lobbying by Bob Dole Led to Trump's Call With Taiwan
• 'They Are Slaughtering Us Like Animals'
• Trump rattles U.S. businesses with Twitter threats, hard-bargaining style
• Keith Ellison privately vows to relinquish seat in Congress in bid for DNC chairmanship
• The end of liberal bullying over gay marriage
• Trump's Pentagon pick says Russia 'dangerous,' Putin possibly 'delusional'
• The key to engaging with Hispanics
• How Lasers and a Goggle-Wearing Parrot Could Aid Flying Robot Designs
• 70-Mile-Long Crack Opens Up in Anatarctica
• 'Mythical' Sea Blob Finally Spotted a Century After Its Discovery
• Donald Trump named Time magazine's Person of the Year, ruins surprise minutes early
• Congress offers New York City $7M to cover Trump security cost — after de Blasio sent a bill for $35M

• Trump puts new bull's-eye on business
• Midwest Dems feel left out in cold
• GOP leaders reveal stopgap spending bill

• GOP still splintered over Obamacare after Pence meeting
• Democrats face stinging budget defeat in Trump era
• Trump's religious dealmaking pays dividends
• Constructive Hobbies, Transitioning Trump, and Music from Big Orange
• Democrats Challenge Obama on Withholding Unclassified Iran Deal Docs
• Ted Cruz Has Only Good Things to Say about the Carrier Deal

• The sergeant who went to jail for the California National Guard bonus scandal says others share the blame
• In New York, attacks on women with headscarves raise alarms
• Lopez: Remember that billionaire bully who was trying to keep the public off Martins Beach? He's still at it.



• Spread by trade and climate, bugs butcher America's forests
• The Latest: Trump signals possible change on immigrants
• Report says Dole facilitated Trump call with Taiwan's leader
• Strong earthquake rocks Indonesia



• In Mosul, Iran changed the course of the war
• Wall Street flat as investors test post-election rally
• Trump picks Iowa Governor Branstad as U.S. ambassador to China: transition official
• Ohio lawmakers pass 'heartbeat' abortion legislation
• Trump defends Boeing tweet, says companies shouldn't worry



• How Pizzagate went from rumor, to hashtag, to gunfire
• Corporate America unnerved by Trump's unpredictable style
• In West Virginia coal country, in Trump they trust
• Boeing chief pledges to work with new administration after Trump threatens to kill Air Force One deal
• Trump picks Iowa Gov. Terry Branstad a 'friend' of China's leader as Beijing ambassador

•U.S. Economy: No Recovery
• Youth Unemployment Has Damaging Health Effects
• U.S. Job Creation Index Maintains Strong Pace in November
• Majority of Americans Say Trump Can Keep Businesses, Poll Shows
• Boeing Said to Offer Talks on Air Force One After Trump Tweets
• Trump Introduces 'Mad Dog' Mattis, Pledges to Rebuild Military
• TIME Mag Names Donald Trump Man of the Year in Vicious Hit Piece
INVESTOR'S BUSINESS DAILY
• Trump Day One To-Do List: Repeal $1.7 Billion Of Dodd-Frank Rules
• Sagging U.S. Test Scores Show Why Trump Picked Betsy DeVos To Fix Education
• Trump's Energy Revolution Can't Come Soon Enough
• Lewandowski: Trump's Done More to Help America in Last 4 Weeks Than Obama Has in Last 4 Years
• President-elect Trump Praises 'Very Important' TIME Magazine For POTY Choice: 'A Great Honor'
• Limbaugh: 'Trump's Having More Fun Than You and I Can Possibly Imagine'
• Another Down Year in USA For Tornadoes & Major Hurricanes
• Trump could face the 'biggest trial of the century' over climate change
• TIME: Donald Trump Is 'Person of the Year'
• Report: With Global Warming, Expect 'Colder Winters'
• Hundreds of Italians Take to Streets Demanding Exit from EU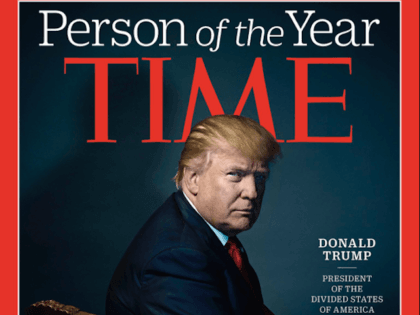 • Report: Advisers Working On Mid-January 'Farewell Tour' for Obama
• Obama: ISIS' Ability To Launch 'Major Land Offensives,' Wasn't On My Intel 'Radar Screen'
• Five Reasons Obama Targeting Israel At The United Nations Would Reward Palestinian Extremism
• 'Leave, Nazis!' Greets Alt-Right in Texas
• Ohio Passes 'Heartbeat' Abortion Bill

• RCP Blog
• Real Clear Markets
• Washington Prepares for Trump's Executive Eraser
• Senate Chairman Floats Fix for "Broken Budget Process"
• Obamacare Is Ill, But GOP's Repeal/Delay Is No Rx

• It's Obama, Not the American People, Who Won't Listen
WALL STREET JOURNAL: OPINION JOURNAL
• Best of the Web (James Taranto)
• A President Is Always Conflicted
• Washington Price Choppers
• What the Dakota Access Pipeline Is Really About
• Congress's Cures Breakthrough
• Making Pearl Harbor Personal
• Help Wanted at Google
• Blogs: The Corner | Media Blog | Frum's Diary | Mark Levin | Sixers
• We Do Not Have a Trade Deficit
• How Should We Decipher Trumpspeak?
• From Victims to Victimizers: The Left's Long Journey
• The New York Times has no interest in changing
• They've Gone Insane
• Ambassador Huckabee Opens the New American Embassy in Jerusalem
• Bozell & Graham Column: Facebook and the 'Fake News' Crackdown
• Nets Can't Decide on Air Force One Contract Numbers, Smear Trump
• Who's More 'Authoritarian'? Trump or Media That Want Him to Shut Up?
• Obama Reminds Troops They Have the Right to 'Protest Against Authority' and 'Criticize Our President'
• Trump, Time's 'Person of the Year,' Says He's Getting Input From Obama on Some Nominees
• Kerry on Trump: 'I Understand the Anxiety But Let's Not Get All Churned Up'
• Support for Abolishing Electoral College Hits Historic Low in Gallup Poll
• Coburn on Replacing Obamacare: Give People Freedom To Make Health Care Choices
• Facebook and the 'Fake News' Crackdown
• Trump Happy With Time Magazine Honor, Disagrees on 'Divided' Label
• Rogue GOP Elector Falsely Claims Trump Delayed Response to OSU Victims
• Feds Beef Up Security on Northern BorderTo Keep Dems IN or Canadians OUT?
• Trump Announces $50 Billion Investment From SoftBank
• We're going to govern as conservatives Pence tells donors in bid to keep Republican base rallied behind Trump
• White House rebuke for Trump over Taiwan phone call
• Brexit 'will cut net EU migration by as much as 150k a year' and boost low-income workers' pay
• Donald Trump is named Time magazine's person of the year
• Donald Trump calls for 'ridiculous' new Boeing Air Force One to be scrapped
• Julian Assange defies Swedish prosecutors by releasing rape statement
• Donald Trump: 'We will stop racing to topple foreign regimes'
• Trump: Here's why I went after Boeing
• Trump: Romney's still in the running