• Why Fake News Is So Incredibly Effective
• Grave Digging in Iceland, Tofu in Convenience Stores: Your Tax Dollars at Work
• How Abolishing the Electoral College Would Destroy the Power of the States
• After Castro's Death, Trump Seeks 'Concessions' From Cuba
• More Than 800,000 Noncitizens May Have Voted in 2016 Election, Expert Says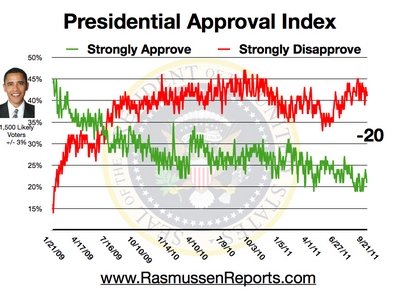 • Presidential Approval Index Tracking Poll
• Americans Aren't Avoiding Politics During Holiday Gatherings
• Should Presidents Include Political Opponents In Their Cabinets?
• Beltway Confidential
• Here's How Trump's HHS Pick Wants to Replace Obamacare – Philip Klein
• Understanding Colin Kaepernick
• Understanding Barack Obama
• Another Great Trump Appointment

• Trump May Have Just Put The Last Nail In Obamacare's Coffin
• Meet The Hero Who Killed OSU Attacker Abdul Razak Ali Artan
• OSU Diversity Officer Apologizes For Terrorist In Facebook Post, Urges Sympathy
• Anti-Islamophobia Workshops Prove Ineffective At Stopping Armed Somali Refugee
• Page Six
• Donald Trump can't stop ranting against CNN
• Are there any adults left in the Democratic Party?


• Castro-Loving Justin Trudeau Snared in Ethics Scandal
• Former Mexican President Compares Trump To Fidel Castro
• Department of Homeland Security Overwhelmed by Green Card Catastrophe
• U.S., Foreign Officials Meet Over Threat of ISIS Using Latin America to Finance Operations
• Ralph Peters: 'Trudeau Has the Intellectual Heft of Cotton Candy'
• 2.5 Million Americans Qualify for Obamacare Tax Credits But Still Buy Private Insurance
• Voter fraud, the media and Bigfoot
• Stein: We want recounts because the polls said Hillary would win
• Elizabeth Warren's embarrassing attack on medical research

• The Note
• Trump Taps Obamacare Critic for Health Secretary
• Anti-US Facebook Rant, Terror Propaganda Eyed as Motive in OSU Attack
• Trump Rollback of Obama Climate Agenda May Prove Challenging
• Bernie Sanders Says Recount Effort is 'Not a Big Deal'
"I must be honest. I can only read so many paragraphs of a New York Times story before I puke." -Rush Limbaugh
• Sharp Critic of Health Law Is Said to Be Pick to Oversee It
• Challenging the Boss in Public? For Kellyanne Conway, It's Part of the Job
• How Hard (or Easy) It Will Be for Trump to Fulfill His 100-Day Plan
• Traders Bet on Big Stimulus Spending. Congress May Not Go Along.
• Hannity, Limbaugh motivated Christian voting bloc
• Jill Stein demands recount in key states as Donald Trump officially wins Michigan
• Donald Trump: There must 'consequences' for burning American flag
• Court orders New York AG Schneiderman to turn over climate change secrecy pact
• Calf Bones Bolster Evidence Plymouth Settlement Was Pilgrims' First
• George Takei slams Donald Trump's threat to punish flag burners
• Trump to meet with Corker, Romney for secretary of state post

• The Briefing Room
• House Dems brace for Wednesday's secret ballot
• Annoyed Dems dismiss recount as 'waste of time'
• Trump mulls loss of citizenship, jail for flag burning

• Immigration-hardliner Sessions could execute crackdown as AG
• Trump to launch 'victory tour' with Thursday rally in Cincinnati
• Trump tweets flag burning should be outlawed
• Trump gives Petraeus a pass
• Roger Stone: Clinton more likely to face prosecution after recount
• Conway plays the outside game
• Today's Standard
• Kristol and Galston: In Defense of Liberal Democracy

• A recount won't change the election results, but Trump and the political fringes are debating it anyway
• Trump seems ready to fight the world on climate change. But he's likely to meet resistance
• Donald Trump alleges widespread voter fraud in California. There's no evidence to back it up



• Terrorism eyed in Ohio State attack as police seek more info
• Trump suggests 'consequences' for any flag-burners
• Trump rollback of Obama climate agenda may prove challenging
• Young immigrants who came forward now worried about future



• Trump turns to Obamacare critic to overhaul healthcare
• U.S. companies hope Trump will stick to business roots, back Cuba ties
• White House: No evidence has emerged about U.S. voting fraud
• Vote recount effort races forward despite Trump team rejection



• Trump unswayed by loyalists' revolt over Romney as possible State pick
• Trump picks Rep. Tom Price, a fierce Obamacare critic, as health and human services secretary
• Flag burning, protected by the Constitution, now comes under attack in Trump tweet
• ISIS's second-in-command hid in Syria for months. The day he stepped out, the U.S. was waiting.

• Record One in Five in Bad Mood on Day After Election
• Majority in U.S. Say Trump Will Try to Work With Democrats
• The Man Who Invented the World's Most Important Number
• It's Not Just About the Paycheck. Ask Workers.
• Wisconsin Insider on Recount: Expect Massive DNC Voter Fraud to be Exposed
• Ohio State Attack "Bears All The Hallmarks Of ISIS"
• Stringent PA Laws That Protect Democrat Voter Fraud May Stop Hillary from Stealing US Election
INVESTOR'S BUSINESS DAILY
• Political News & Commentary: Andrew Malcolm
• The Fidel Castro Myth Debunked: The Death Of A Tyrant, Not A Hero
• Trump Is Right Millions Of Illegals Probably Did Vote In 2016
• Wolf Blitzer Grills Dem Sen. on Recount Efforts: If Trump Did This, You Would Object
• 'You're Not Being Rational!': Scarborough Fights With Guest About Living in Fear in Trump's America
• Guess Who Else Supported Jail Time For Burning the Flag?
• CNN's Christiane Amanpour equates climate 'deniers' with proponents of 'ethnic cleansing and genocide'
• Daniel Baldwin Blasts Election Recount Effort: 'Suck It Up, You Lost'
• Thief Targets 'Hamilton' Audience in Pickpocketing Spree
• John Legend: Americans 'Already Missing the Way Obamas Conducted Themselves in Office'
• Tom Morello Defends Fidel Castro: 'Huge Hero Throughout the Third World'
• Nick Cannon Doubles Down: Planned Parenthood Is 'Modern Day Eugenics'
• Trump: Flag-Burners Should Be Jailed
• Ohio State Attacker Described Himself as a 'Scared' Muslim

• RCP Blog
• Real Clear Markets
• Trump Transition Hints at Unconventional White House – Berg & Huey-Burns
• Carl Cameron: Pennsylvania Laws Make Recount Next To Impossible
• Obama's Disconnects and Delusions
WALL STREET JOURNAL: OPINION JOURNAL
• Best of the Web (James Taranto)
• The War That Dare Not Speak Its Name – William McGurn



• Blogs: The Corner | Media Blog | Frum's Diary | Mark Levin | Sixers
• Dems Have Become a Party of Teeth-Gnashers – Victor Davis Hanson
• Can Democrats Quit Identity Politics? – Rich Lowry

• Popular Vote Realities 2016: Trump Ascendant
• There He Goes Again: Colin and Castro



• 10 Of The Most ConfidentBut WrongElection Predictions
• NY Daily News Scribe: 'Meaningless' That OSU Attacker a Somali Refugee
• NPR on MSNBC: 'Right Wing Media' 'Brainwashed' People to Believe Lies
• ABC Moves on from Cuban Exiles in America, Hypes Flight from Havana
• Bob Herbert Recycles Myth of Racist Start to '80 Reagan Campaign
• U.N. May Hold Special General Assembly Session to Honor Fidel Castro
• Rep. Peter King: 'Up to 40 Somali Americans' Have Become 'ISIS Terrorists'
• 98,799 Somali Refugees Settled in U.S. Since 9/11
• Feds Spent $412,930 to Apply Feminist Theories to Study of Glaciers



• Trump: Strip Flag Burners of Citizenship
• Trump Picks Obamacare Critic Rep. Tom Price for HHS Secretary
• Newt: Recount Demands Show 'Collapse' of Democratic Party
• FBI and NSA Poised to Gain New Surveillance Powers Under Trump

• Lessons From Ohio State: When Does a 'Lone Wolf' Become a Pack?
• Trump Suggests Jailing Flag-Burners
• Despite Left's Soft Coverage, Most Americans View Castro Negatively
• Gallup: Most Americans Disapprove of Obamacare, Want Major Changes
• ISIS urge 'lone-wolf' attackers to 'open the door to jihad'
• Trump says U.S. flag-burning should be punishable by 'loss of citizenship or year in jail'
• Donald Trump claims he lost the popular vote due to millions of 'illegal' votes – but is there any truth to it?
• Hillary Clinton campaign to back call for recount in key battleground states


• Security experts join Jill Stein's 'election changing' recount campaign
• Donald Trump selects Tom Price as secretary of health and human services
• Trump floats 'loss of citizenship or year in jail' for flag burners