• How Mayors Across the U.S. Are Defying Donald Trump on Immigration
• Obama Admin Fines Police Department for Not Hiring Non-Citizens
• Trump Wants a Short-Term Spending Package. Will Congress Back Him?
• Trump Outlines 6 Steps He'll Take to 'Drain the Swamp' in Washington
• The Very Liberal Views of the Leading DNC Chairman Contender
• New Regulations Would Throw Railroads Off Track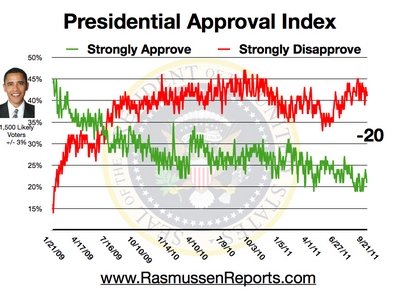 • Presidential Approval Index Tracking Poll
• Voters More Comfortable With One-Party Rule Compared to 2008
• Do Voters Worry Trump Will Bring Too Much or Too Little Change?
• Beltway Confidential
• Sessions Will Make a Fine Attorney General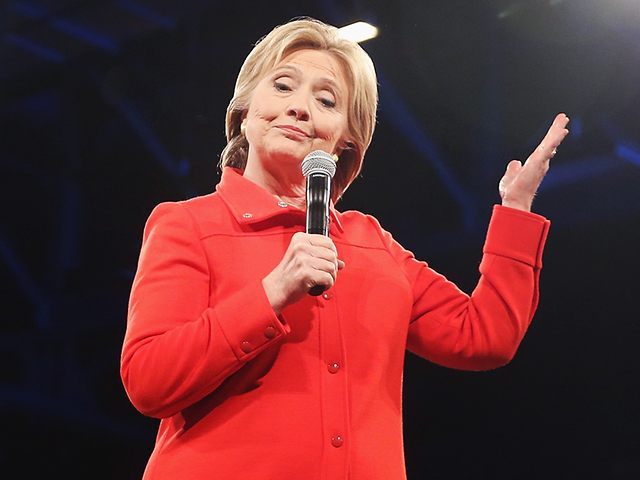 • Obama Admin Fines Police Department For Not Hiring Non-Citizens
• Senior Aide Says Trump's Won't Appoint Special Prosecutor To Investigate Hillary
• CNN Dismisses Assaults On White People In Story On Hate Crimes
• DNC Chair Candidate Headlined Fundraiser For Pro-Jihad Muslim Activist
• Page Six
• Trump's Supposed 'Muslim Registry' Just More Fake News – Rich Lowry
• America's Real Hate Crime Epidemic Is Killing Cops


• Obama Admin Covering Up Key Iran Deal Details in Final Days
• Another Obama Admin Labor Rule in Jeopardy
• NIH Doesn't Know Which Federal Facilities It's Sending Taxpayer Dollars To
• Cuomo to Finney: Criticism of Democrats Is They're Talking About Bathrooms More Than Jobs
• Soros-Funded Group Pushing 'Sanctuary Campus' Anti-Trump Protests
• Ralph Peters on Obama: 'Most Disastrous Foreign Policy President of My Lifetime'
• Muslim Brotherhood-Tied Group Paid for Keith Ellison to Visit Mecca in 2008
• Trump needs to stop denouncing nutcases every time the media heads to the fainting couches
• California has how many ballots left to count?

• The Note
• Trump Cancels Meeting With New York Times
• For Trump and GOP, 'Obamacare' Repeal Is Complex and Risky
• Deficit Complicates Marriage Between Trump, GOP Lawmakers
• Everything You Need to Know About Gen. James Mattis
"I must be honest. I can only read so many paragraphs of a New York Times story before I puke." -Rush Limbaugh
• Trump Drops Threat of New Investigations Into Clinton
• Trump, on YouTube, Pledges to Create Jobs
• Trump's Focus on Generals for Top Jobs Stirs Worries Over Military's Sway
• Many in Milwaukee Neighborhood Didn't Vote and Don't Regret It
• EPA chief says Donald Trump can't revive fossil fuel industry: 'Train has left the station'
• Donald Trump to withdraw U.S. from Asian trade pact on his first day in office
• Anti-Trump Californians file paperwork, launch secession campaign
• Trump reaches across aisle, outside D.C. to recruit 'patriots' for administration
• Holes in the Sun! One's Real, the Other Not So Much
• Donald Trump is aiming to be the most anti-media President since Richard Nixon
• BET founder Bob Johnson says African-Americans should give Donald Trump a shot

• The Briefing Room
• Report: Presidential electors planning to undermine Electoral College
• Ex-Clinton aide: Dems 'need to really get it together'
• Trump won't pursue Clinton investigation

• Trump cancels, then uncancels meeting with New York Times
• Democratic presidential electors revolt against Trump
• Trump announces executive actions for Day One
• Poll: 53 percent say Trump will do a fairly good job as president
• Conway: Giuliani 'possibly' tapped for national intelligence director
• Trump's shadow transition team
• Today's Standard
• The Trouble With Keith Ellison

• Rolling out Obamacare was chaotic, but a repeal could be much worse
• Donald Trump's first promises since winning the election leave out the border wall, NAFTA and his Muslim ban
• World gets glimpse of deportation plan Kris Kobach took to meeting with Trump



• Trump not interested in further Clinton probe
• For Trump and GOP, 'Obamacare' repeal is complex and risky
• Trump's pick for Justice Dept could influence immigration
• Americans who live near border say Trump's wall is unwelcome



• Wall St. at record high, Dow tops 19,000 for first time
• Trump won't pursue Clinton probes on email, charity: aide indicates
• Democrats search for answers to stem a spreading Republican tide
• Trump's pullout of TPP opens way for China



• Post Politics Blog
• Trump won't pursue case against Clinton, his adviser says
• Michael Steele: What Republicans need to do about all 'the KKK stuff'
• Stephen Bannon has a grand plan to secure Trumpism's future
• Trump isn't draining the swamp. He's deepening it.

• Views of Quality Job Market Sync With U.S. Unemployment Rate
• Higher Ed Faculty Skeptical About Online Course Quality
• What If Trump Wanted More Illegal Immigration? Wait, He's On It!
• If You Are Super Rich, You Probably Live in the U.S.: Chart
• Trump Will Not Pursue Charges Against Crooked Hillary Will "Help Her Heal" Instead
• 26 Cars Burned Overnight in Rich French Neighborhood The Migrants are Restless
• 'Go to Hell!" Texas Elector Responds to Death Threats from Unhinged Hillary Supporters (Video)
INVESTOR'S BUSINESS DAILY
• Political News & Commentary: Andrew Malcolm
• Cybersecurity Woes Get Still Worse Under Obama
• Is The Clinton Foundation Doomed?
• The Myth Of Financial Deregulation
• Texans Quarterback Brock Osweiler Had a Laser Pointed at Him Through Much of Monday's Game
• DOJ Fines Denver Sheriff Dept For Only Hiring U.S. Citizens for Deputy Positions
• Skeptical scientists crash UN climate summit, praise Trump for 'bringing science back again'
• Jeff Bridges on Donald Trump: 'I'm Rooting for the Guy'
• Report: Kanye West Suffering 'Nervous Breakdown'
• Howard Stern Backs Trump's Push For National Right To Carry
• 'Hamilton' Star Who Lectured Pence Under Fire for 'Racist,' 'Sexist' Tweets
• President Trump Could Slash $500 Million from Public Broadcasting
• Dems Can't Afford to Say Yes to Trump
• Muslims at the Pentagon Brace for Trump Administration

• RCP Blog
• Real Clear Markets
• The Tsunami the Media Never Saw Coming – Bernard Goldberg
• Message From President-Elect Trump: Will Withdraw From TPP On Day One
• Tucker Carlson Grills College Student Who Wanted Flag Removed From Campus
• Obama's Disconnects and Delusions
WALL STREET JOURNAL: OPINION JOURNAL
• Best of the Web (James Taranto)
• Anti-Trumpers Channel Their Inner Donald – William McGurn



• Blogs: The Corner | Media Blog | Frum's Diary | Mark Levin | Sixers
• The Muslim Registry that Wasn't
• The Latino Voting Surge That Never Happened
• Who Are Wise, Who Not?
• The Trump-Climate Freakout
• The New Red Wall?

• Backward-Looking 'Progressives'
• The Importance of Jared Kushner



• CNN's Don Lemon, Unbiased? 'Sometimes…I Have to Bite My Tongue'
• Libs Want to Help You Talk to Your Family This Thanksgiving
• TBS Show: Shooting Black Teens Is 'Obviously' All Police Do
• Real AP Headline: 'Trump Staff Picks 'Injustice to America"
• New Poll: 38% Give the Press a Big Fat 'F' for Campaign Coverage
• Trump's 1st Day Also Includes Energy, Regulation, National Security, Immigration, Ethics
• Int'l. Study: IPCC Doesn't Account for 1 Billion Tons of CO2 Absorbed Annually by Cement
• $357,700,000 From 1 Grocery Chain: Soft Drinks No. 1 Purchase by Food Stamp Recipients
• Mexican Crime Wave, Vigilantism Prompt Calls for Citizens to Be Armed in Their Cars and Businesses



• Trump Won't Pursue Clinton Probes
• Trump Meeting With 'Failing' New York Times Back On
• Dow Crosses 19,000 for First Time as Trump Rally Rolls On
• Team Trump Refutes Report of Media Summit as 'Total Disaster'

• 1,500 Per Day: Officials Open New Facility to Handle Border Surge
• Media Helps Guide Snowflakes Through Thanksgiving Politics
• Pope Grants Catholic Priests Permission to Forgive Abortion
• Obama: Americans Can't Expect Campaign Rhetoric to Reflect Policies Once in Office
• 'Pushy' Chris Christie 'was bumped from Trump's transition team for shoving his way into photos with The Donald
• Divisive election sees people uninvited to Thanksgiving as relatives clash over how their family voted
• Nigel Farage hits out at 'cesspit' of politics as Downing Street rejects Donald Trump's call to make him British ambassador to the United States
• Donald Trump will withdraw US from TPP 'on day one'


• Trump v the media: did his tactics mortally wound the fourth estate?
• Jeff Sessions accused of retaliation after claims of racism cost him a judgeship
• DEUTSCHE BANK: The rotation from bonds to stocks is just getting started