• Why We Must Focus Now on Maintaining Democracy, Civility and Perspective
• How to Make the Case for Holding Congress Accountable Until Inauguration Day
• Electing to 'Opt Out' of Obamacare
• Dismantling Dodd-Frank: How Congress Can Begin to Restore Financial Security
• Trump Cabinet Timing in Line With Past Presidents
• How the British Government Tries to Stop Youth From Becoming Terrorists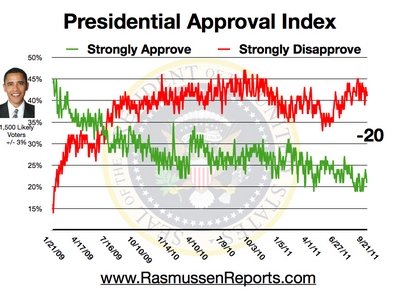 • Presidential Approval Index Tracking Poll
• Support for Amnesty Is Down, Even With Strict Border Control
• Democrats See A Future for Hillary But Want Party to Follow Bernie
• Beltway Confidential
• Trump Democrats Are for Real
• 15 year-old Trump supporter beaten during high school protest
• Stephen Bannon and Me

• MISSING: THOUSANDS Of Secret Service Badges, Guns, Phones
• Michael Flynn ACCEPTS Trump's National Security Advisor Offer
• Harry Reid Accuses FBI Director Of Being A Republican Operative
• Trump: I Stopped Ford From Moving Factory To Mexico
• Obama's advice to Trump: Do as I didn't
• This sniper is sending ISIS thugs to hell one by one
• Liberals who claim history's on their side got a cold wake-up call
• De Blasio can't seem to get it right with the homeless


• Incoming CIA Director Has Reputation for Confronting Iran
• Trump Takes Charge. And happy days are here again for Republicans
• Harry Reid Blames 'Republican Operative' James Comey for Clinton Loss
• Rep. Nunes: Pentagon Plagiarized Documents From Wikipedia
• Tim Ryan Announces Challenge to Pelosi for House Dem Leader Spot
• Republican Group Endorses Pelosi for Minority Leader
• House Democrat: We've Been Sent a 'Clear Message' With These 'Horrific Elections'
• Obamacare expansion flood threatens state budgets
• Why is Obama lecturing Trump on foreign policy?
• "Our caucus agrees the system is rigged": Senate Democrats are ready to work with Trump
• Boxer: We must end this Electoral College on which I relied to challenge the 2004 election

• The Note
• Trump Offers Jeff Sessions Attorney General Position
• Trump Taps Michael Flynn for National Security Adviser
• How Trump's Lobbying Ban Could Shake Up Washington
• Michael Flynn: Everything You Need to Know
"I must be honest. I can only read so many paragraphs of a New York Times story before I puke." -Rush Limbaugh
• Trump-Size Idea for a New President: Build Something That Inspires Awe
• Donald Trump Selects Senator Jeff Sessions for Attorney General
• Donald Trump's Team Starts to Coalesce With High-Level Picks
• Donald Trump Takes Credit for Helping to Save a Ford Plant That Wasn't Closing
• Trump 'landing parties' descend on Justice, State, Defense departments
• Jon Stewart slams liberal 'hypocrisy' for branding Trump voters racist
• Obama undermines Trump with ambitious new climate change plan
• News outlets treat Trump voters like alien discoveries
• How to Avoid Stephen Hawking's Dark Prediction for Humanity
• Takei: Muslim registry open 'wounds' of Japanese internment camps
• Donald Trump offers Jeff Sessions Attorney General spot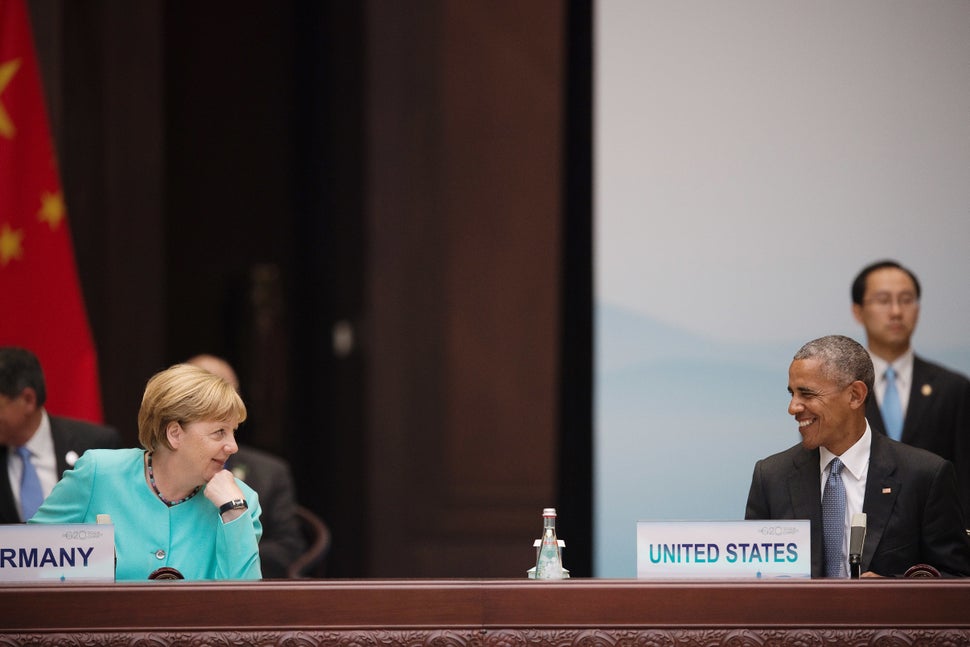 • The Briefing Room
• Trump's transition takes surprise twist
• Obama won't call off anti-Trump protesters
• House Dems ask Obama to pardon 'Dreamers'

• Trump taps Sessions for attorney general, Pompeo for CIA
• GOP could nuke filibuster for Supreme Court nominees
• Obama to Trump: Time to get serious
• Trump calms the chaos
• Trump takes credit for keeping Ford plant in U.S. that wasn't leaving
• What Trump Voters Want Now
• Today's Standard
• The Trump Administration

• Sen. Jeff Sessions tapped to be next attorney general
• Trump's win brings 'white pride' out of the shadows
• This is Bernie Sanders' plan to lead Democrats out of the wilderness



• Trump taps Sessions, Flynn, Pompeo for top positions
• Obama urges European leaders to work with Trump
• Trump's election triggers flood of immigration questions
• Kanye West says if he'd voted, he would've voted for Trump



• Obama, EU leaders agree to stick together, stay tough on Russia
• With Trump victory, blunt U.S. general gets second chance
• 'First line of defense': Democratic states vow to fight Trump in court
• Japan's PM Abe meets Trump, says confident can build trust



• Post Politics Blog


• Sen. Jeff Sessions is known for his hard-line views on immigration
• Retired general brings deep experience and controversy
• How will Trump make America great again? Truthiness.
• Will Trump really purge Obama's generals?

• Paul Ryan's Favorable Rating Edges Up to New High
• Economy, Elections Top Problems Facing U.S.
• Liberal Nonprofits Ride the Anti-Trump Donation Wave
• California's Democrats Are Ready for Political War
• Turns Out, Everything Is Negotiable
• Ford Calls Donald Trump Says Plant Will Not Move to Mexico, Will Remain in Kentucky
• President-Elect Trump Meets With Japanese Leader Doesn't Bow
• Trump Campaign Sets Up Transition Team Facebook Page Twitter Updates
• Anti-Trump Gender Studies Prof Hauled Off to Psych Ward Over Violent Tweets
INVESTOR'S BUSINESS DAILY
• Political News & Commentary: Andrew Malcolm
• Don't Trash The Electoral College It Works
• Now They Tell Us: Trump's Economic Plan Will Boost Growth
• Obama Is Still Living In His Bubble
• Megyn Kelly on Fox Colleagues: It's Like a Big Family With One 'Weird Uncle'
• Defiant & Delusional Dems to Trump: We'll Make Sanctuary Cities Great Again!
• Climate Report to UN: Trump right, UN wrong Skeptics Deliver Consensus Busting 'State of the Climate Report' to UN Summit
• John Legend: Trump's 'Hitler-Level' Rhetoric Could Turn U.S. Into Nazi Germany
• Amal Clooney Urges: Perform 'Everyday Acts of Feminism' Under Trump
• Paris Hilton: I Voted for Donald Trump
• 'Grieving' Lena Dunham Seeks Answers in Arizona Wilderness After Trump Win
• Jon Stewart Calls Out Left's Hypocrisy of Labeling All Trump Voters 'Racist' While Defending Muslims
• Dems Launch First Strike on Trump's Top Gun, Lt. Gen. Michael Flynn
• Women Hit the Gym Before Trump Gets In

• RCP Blog
• Real Clear Markets
• Trump Won on the Issues – Jeffrey Anderson
• Ignore the Mob. Long Live the Electoral College – David Harsanyi
• Election Could Reverse Decades-Long Environmental Trend – Bill Murray
• How to Really Make College Free – Steve Klinsky
• Cruz: "Pitch Forks And Torches In The Street" If GOP Doesn't Deliver
• Harry Reid: After Trump Won, I Was "Concerned… Is The World Going To Be Destroyed?"
• Obama's Disconnects and Delusions
WALL STREET JOURNAL: OPINION JOURNAL
• Best of the Web (James Taranto)
• The Democrats Double Down – Kimberly Strassel
• What to Tell Your Children About Trump – Peggy Noonan



• Blogs: The Corner | Media Blog | Frum's Diary | Mark Levin | Sixers
• Who 'Normalized' Trump? Liberal Pundits
• Twitter Was Right to Purge the Alt-Right
• The Return of American Nationalism
• Fear and Loathing in America
• History Strikes Back
• Clinton's Dishonesty Cost Her the Midwestand the Election

• Communists and Socialists Going Bonkers Over Trump
• Clinton Crybabies Flunk Out of the Electoral College



• Whoopi Scoffs: 'I've Actually Looked Stuff Up,' Unlike Trump
• Juvenile Anti-Trump Fear-Mongering in Friday's New York Times
• Libs Gone Insane: Alt-Left To Trump's America, "F**k You!'
• Oops: WashPost Humorist Guessed Trump 'Withered Away' on Election Day
• Reiner: Trump Is 'Jewish Police at the Warsaw Ghetto' on Anti-Semitism
• ABC, CBS Cover for Pelosi, Ignore Embarrassing Challenge to Leadership
• Spicer: 'People Are Drawn to Donald Trump…We Had Over 47,000 Resumes'
• Sanders: 'Trump Is Wrong – Climate Change Is Not a Hoax'
• Ryan Suggests House Will Defund Planned Parenthood–Cites Bill That Would've Done It For 1 Year



• Trump Taps Jeff Sessions for AG, Mike Pompeo for CIA
• Trump: Ford Keeping Plant in Kentucky
• Harry Reid: Election 'Thrown' to Trump By FBI's Comey
• Hillary Surrogate David Brock to Donors: Help 'Kick Trump's A**'

• Obama on Election Protesters: 'I Wouldn't Advise Them to Be Silent'
• Clinton Camp: White Women Didn't Vote for Clinton Due to 'Internalized Misogyny'
• Kanye West: 'I Would Have Voted For Trump'
• Spicer: 'People Are Drawn to Donald Trump…We Had Over 47,000 Resumes'
• Soros group bands with mega-donors to resist Trump and 'take back power' for Democrats
• What Obama told daughters after Trump's shock election win
• Donald Trump planning 'victory tour' of states he won in election
• Japan PM Shinzo Abe has 'great confidence' in Donald Trump


• May meets Obama and Merkel for talks in Berlin
• Women's rights groups brace for Trump: 'We are used to fighting impossible odds'