• Inside Donald Trump's Chaotic Transition
• After Royally Screwing Up the Election, the Media Want Control Over Your Facebook News
• Meet the Candidates Who Want to Lead House GOP's Largest Caucus
• Ex-Georgian President Saakashvili Says Ukraine Is 'Running Against the Clock' to Prevent Another Revolution
• Lawmaker Proposes Bill That Could Defund Post-Election Student Coping Sessions
• Republicans Begin to Unite Around Obamacare Repeal Plan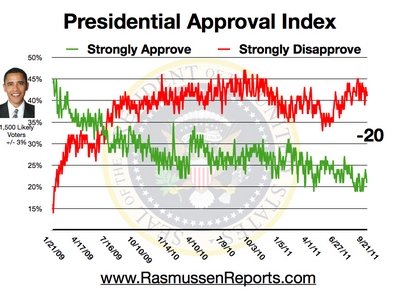 • Presidential Approval Index Tracking Poll
• Voters Don't See Anti-Trump Protests Going Anywhere
• Few Think Government Has Their Best Interest In Mind
• Beltway Confidential
• Democrats' cynical electoral reform plans
• Trump is right: Some countries refuse to accept their deported criminals
• Freakout among the talking heads

• Hillary Emerges, Says She's Struggling To Leave Her House
• The Media Is Consolidating Power After A Disastrous Election
• Rutgers Professor So Angry Over Trump Police Cart Him Off For Medical Evaluation
• Remember When Liberals 'Normalized' Trump?
• Page Six
• President Trump's Toughest Foe: The Bureaucracy – Betsy McCaughey
• What the elites still don't get about American politics – Salena Zito
• Ted Cruz says he's 'eager' to work for Donald Trump


• One-Third of Adults Went Without Health Care Due to Expensive Costs
• Research Reveals Large Number of Veterans Hold State-Level Offices
• Donald Trump Responds to Rand Paul's Criticisms of John Bolton
• Minimum Wage Ballot Initiatives Fail to Tamp Down GOP Support
• Swedish Union Created Hotline to Raise Awareness of Mansplaining
• Cotton to Introduce $26 Billion Defense Supplemental Funding
• Close call: Kosovo foils "synchronized" ISIS attacks one on Israeli soccer team
• Tucker Carlson's interview with an anti-Trump protester demonstrates why his new show is must-see TV

• The Note
• Obama and Merkel: 'We Are Stronger When We Work Together'
• Clinton Says 'Never Ever Give Up' During 1st Speech Since Loss
• Joe Biden and Mike Pence Meet for Lunch
• Yellen Case Rates Increase Has Strengthened
"I must be honest. I can only read so many paragraphs of a New York Times story before I puke." -Rush Limbaugh
• Democrats May Try Surprising Strategy: Align With Trump
• A Potential Cabinet Pick Is Trailed by Racial Comments
• What Will 'America First' Really Mean?
• With Trump Using Tower as Base, Fifth Avenue Grinds to a Halt
• George Soros spends millions to bury Republicans, elect liberal prosecutors
• Trump transition team announces 5-year lobbying ban for appointees
• Nancy Pelosi moves to intimidate Democratic rivals as she tries to cling to power
• Senate Republicans won't commit to supporting Trump's Cabinet nominees
• Why Does Fake News Spread on Facebook?
• Trump transition coverage is all swamp all the time
• San Francisco teachers union lesson plan calls President-elect Donald Trump 'racist,' 'sexist'

• The Briefing Room
• Trump transition is like no other
• Sanders won't join Democratic Party
• GOP braces for Trump's $1T infrastructure push

• Reeling Democrats confront brutal 2018 Senate map
• Bankers celebrate dawn of Trump era
• GOP learning wrong lessons from Trump win, Republicans fear
• Trump's lobbyist ban threatens to hobble transition
• Republicans aim to start Obamacare repeal in January
• Ted Cruz: Democrats 'getting nuttier' after Trump win
• Today's Standard
• Notes on Donald Trump's America

• In Trump they trust: These are the Californians who voted red
• Trump pushes back against reports of transition turmoil, but there's little indication of progress
• Why uncertainty still reigns in the Trump transition



• Trump battles back against charges of transition tumult
• Pence departs GOP huddle with optimistic words
• For last time, Obama, Merkel meet as peers on world stage
• Yellen: The 'case for an increase' in rates has strengthened



• Obama says would support Trump moves to improve U.S. healthcare
• Kremlin 'awaits' signals from Trump's team to establish contacts
• House Republican pursue short-term bill to fund government
• U.S. spy chief says has submitted letter of resignation



• Post Politics Blog


• Questions swirl as Trump plans to meet with Japan's Abe
• Trump Tower: The home of a reality show, a campaign and now a transition
• Even a Republican Congress might block some of Trump's agenda
• Why Democrats need to fight Trump from the moment he takes office


• Here's a quick rundown on each of the candidates Trump is considering for secretary of state
• Trump Favorability Up, but Trails Other Presidents-Elect
• Women Lead Men on Key Workplace Engagement Measures
• A Closer Look at Trump's 'Coattails Effect'
• How Republicans Plan to Spend Like Crazy Without Running Up Debt
• San Francisco Teachers Union to Offer Anti-Trump Lesson Plan to Teach Kids About Racist, Sexist Trump
• Far Left Bedwetters Protest Against Steve Bannon in Los Angeles But Have No Idea Who He Is
• How Trump Won: The "Trump Belt" Swept Across Northern States From Maine to North Dakata
INVESTOR'S BUSINESS DAILY
• Political News & Commentary: Andrew Malcolm
• Obama Is Still Living In His Bubble
• Don't Trash The Electoral College It Works
• Now They Tell Us: Trump's Economic Plan Will Boost Growth
• To Democrats' Dismay, Trump Will Inherit Obama's Expanded Presidential Powers
• Chuck Todd: It Sure Looks Like the Democrats Are Trying to Quietly Sideline the Clintons
• Conway Tears Into 'Precious Snowflake' Millennials and Their Anti-Trump Coddling
• Climate Report to UN: Trump right, UN wrong Skeptics Deliver Consensus Busting 'State of the Climate Report' to UN Summit
• Sarah Silverman: 'For a Lot of People, This Is the Great Depression'
• Springsteen, Hanks, De Niro Awarded Presidential Medal of Freedom
• Me-Again Kelly on Fox, Ailes, Trump, and Her Future
• Fox Feud: Bill O'Reilly-Megyn Kelly Rivalry Heats Up
• Jeffrey Katzenberg Post-Election Letter to Hollywood: 'Get Back in the Game'
• Trump's Chief Strategist Steve Bannon Is Scared for His Job, Playing Nice With Capitol Hill
• Trump Surrogate: Internment Camps Precedent for Muslim Registry

• RCP Blog
• Real Clear Markets
• Republican Party the Strongest It's Been in 80 Years
• Dems' Reckoning: Where Does the Party Go From Here?
• Jim Webb: Poor White People "Don't Think Democrats Like Them"
• Trump Digital Director Brad Parscale Explains Data That Led To Victory on 'Kelly File'
• If We Say We Want Inclusiveness, Let's Mean It and Practice It
WALL STREET JOURNAL: OPINION JOURNAL
• Best of the Web (James Taranto)
• The New Trump Democrats – Daniel Henninger
• Two Questions for Donald Trump's Supreme Court Nominees – Randy Barnett
• Reversing Rule by Regulation



• Blogs: The Corner | Media Blog | Frum's Diary | Mark Levin | Sixers
• Take a Deep Breath, Leftists, Your Panic Is Making Things Worse
• Michael Flynn Said to Be Trump's Top Choice for National Security Adviser
• Trump's Bizarre Winning Formula
• The New Republican Coalition
• How Trump's Plan to Deport Criminal Illegal Aliens Would Work

• California the New Redoubt of Secessionism?
• The Unrepentant: Hillary, Libya, and History



• Ingraham Tells Off Lauer: 'Press Has Own Problems With Credibility'
• Duck Dynasty Reaches its 'Final Chapter'
• Nets Drill Pipeline Supporters, Quote Opponents 7 Times More
• WashPost Features Kids' Letters Imploring Trump to 'Be Kind'
• Hannity's Revenge: Listing Liberals Laughing at a 'President Trump'
• Michael Wolff to Stelter: 'We Have to Stop Talking About Ourselves'
• Democrat Lawmaker Calls Trump a 'Bigot,' 'Demagogue,' 'Sexual Predator,' 'Liar,' 'Con Artist'
• Kerry: 'Overwhelming Majority' of Americans 'Know Climate Change Is Happening'
• Cruz: Republicans 'Need to Do Whatever Is Necessary to Get the Job Done'
• Reid Proudly Declares Himself King of Earmarks: 'I Boast About Earmarks'



• National Intelligence Director James Clapper Submits Resignation
• Ted Cruz: Ready to Work to Help Trump, Republicans Succeed
• Report: Fake News Trumps Real News on Facebook
• Jobless Claims Fall to 43-year Low as Labor Market Tightens

• Reality Check: The Media Have LOST the Right to Call the Trump Camp Racists
• Poll: Voters Overwhelmingly Say Media's Campaign Coverage Was Biased, Pro-Clinton
• Ala. Mayor Starts GoFundMe Page for Celebrities Wanting to Leave U.S.
• Asked if Donald Trump Is 'Still Evil,' Greek PM Refuses to Say 'No'
• Michelle Obama reveals her thoughts on Donald Trump's election
• Rick Perry could run the cabinet agency he forgot
• How Obama and Angela Merkel have both had a hand in the undoing of their liberal legacy
• Hillary Clinton: 'I wanted to curl up' after defeat to Donald Trump


• Hillary Clinton: 'There have been times when I wanted never to leave the house again'
• California prepares to push back on Trump's promise to deport millions