• Donald Trump Tries to Dispel Worries About Bumpy Transition
• Blueprint for a New Administration: Priorities for the President
• New Numbers Show Continued Decline of US Military
• Washington Florist Case Goes Before the State Supreme Court
• Democrats Looking for Answers After Devastating Election
• Sanctuary Cities Defy Trump's Pledge to Defund Them. How He Can Fight Back.
• Thomas Jefferson Now Politically Incorrect at the University He Founded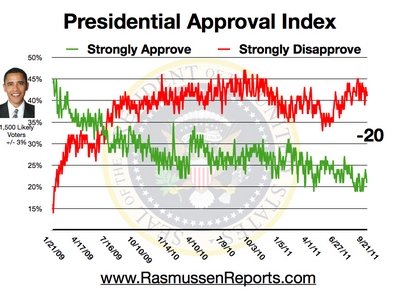 • Presidential Approval Index Tracking Poll
• So Far, So Good, Voters Say of Obama-Trump Truce
• Should Trump Still Investigate Clinton?
• Beltway Confidential
• Republicans, beware the Obamacare repeal minefield
• Trump will steamroll Obama's 'pen-and-phone' legacy; it's Obama's fault
• 12 times the 2016 election cycle made us laugh

• Here Are The Early Favorites For Trump's Supreme Court Nominee
• Jeffrey Lord: Trump A Little Like Reagan, Churchill, Lincoln And Goldwater
• Twitter Abruptly Changes Rules, Initiates Mass Purge Of Alt-Right Accounts
• Emails: Clinton Donor Claimed To Be In Cahoots With Head Of Conservative Think Tank
• Page Six
• Trump's first chance to silence his foreign policy critics
• GOP votes to keep Mitch McConnell as Senate majority leader
• Democrats elect Chuck Schumer as Senate minority leader
• De Blasio values political future more than people of NYC
• President Trump's toughest foe: the bureaucracy


• Green Energy Companies Gave $250,000 to Anti-Pipeline Tribe
• Asia Times: China Watchers Expect Beijing to Test Trump Early On
• Democracy Alliance Members Had to 'Recover' After Election
• House Lawmakers to Nix Obama Admin-Backed Sale of U.S. Planes to Iran
• The Country Is Divided, Says the Media
• The next liberal brainstorm: let's just do away with states in America
• Media freaks out when Trump goes to dinner without them
• A group of children are being allowed to sue the U.S. government. Can you guess why?
• Trump: I would have won the election even in a popular-vote system


• The Note
• Giuliani Could Be Next Secretary of State
• Trump Breaks Protocol Again on Press Access
• Obama Says He Knew Americans Were Angry Before Election
• Why Trump's Appointment of Steve Bannon Has Raised Alarms
"I must be honest. I can only read so many paragraphs of a New York Times story before I puke." -Rush Limbaugh
• Firings and Discord Put Trump Transition Team in a State of Disarray
• Giuliani's Worldview Still Shaped by 9/11 Attacks
• Catholic Bishops Challenge Donald Trump on Immigration
• As Donald Trump Builds Team, the Right Scours His Blueprints
• Illegals demand Obama issue mass pardons amid Trump deportation fears
• Donald Trump eyeing Ted Cruz for attorney general: Report
• Barbra Streisand urges Obama to bypass Senate, appoint Supreme Court justice unilaterally
• Obama doubles down on dangers of populism, tells world 'My vision's right'
• Edward Snowden: New Technology Platforms Could Strengthen Democracy
• Trump anti-immigration adviser says team may push Mexican border wall without Congress approval, reinstate Muslim registry
• Rand Paul calls Trump's top Sec. of State picks, John Bolton 'totally unfit' and Rudy Giuliani 'very similar'

• The Briefing Room
• Trump pushes back: Transition process 'is very organized'
• GOP rushes to embrace Trump
• Reports: Trump team brings on adviser known for anti-Islam rhetoric

• Trump Could Face a Nuclear Strike Decision Soon
• Trump protesters plan to build 'tea party of the left'
• How Donald Trump might have saved Paul Ryan's job
• Obama: Congress stopped me from helping Trump supporters
• Capitol Hill Republicans still have a Donald Trump problem
• House Democrats delay leadership elections in blow to Pelosi
• Today's Standard
• Sotomayor Declines to Sound the Alarm about Trump

• What to make of Trump one week in? He's unpredictable and keeping his options open
• 602 people from 85 countries become citizens in Pasadena ceremony a week after Trump won the presidency
• Election officials across California still face as many as 4 million uncounted ballots



• Amid strains, Trump says only he knows finalists for Cabinet
• Kerry: Obama's climate change targets won't be reversed
• Obama calls for 'course correction' on globalization
• Global stocks mixed, awaiting more detail from Trump



• Islamic State turns to executions and paranoia
• U.S. panel urges probe on whether China weakening U.S. militarily
• Immigration hardliner says Trump team preparing plans for wall, mulling Muslim registry
• A post-Trump SEC could shake up current policy
• Janus' Gross says Trump will be one-termer, in failure for populism



• Half of Americans More Confident in Trump Since Election
• Obama Job Approval Jumps to Four-Year High
• Fed Rate-Hike Odds Approach 100% in Anticipation of Trumponomics
• Humans Aren't Just Changing the Climate. We're Changing 'Life Itself'
• Leftist Students Painted Swastika and "Trump" on Campus Church
• Pepsico Stocks Plunges 5% After Far Left CEO Indri Nooyi Attacks President-Elect Trump
• Iowa Lawmaker Sponsors "Suck It Up, Buttercup" Bill: Cuts Funding from Schools that Excessively Coddle Students
• Top 28 of 35 US News Stories on Tuesday were Anti-Trump Hit Pieces
INVESTOR'S BUSINESS DAILY
• Political News & Commentary: Andrew Malcolm
• To Democrats' Dismay, Trump Will Inherit Obama's Expanded Presidential Powers
• Obama Is Still Living In His Bubble
• Don't Trash The Electoral College It Works
• Did Trump Just Renege On His Pledge To Repeal ObamaCare?
• After They Announce Crack Down on Hate Speech, Twitter Suspends Numerous Alt-Right Accounts
• Jim Webb: White Working People Just Do Not Believe 'Democrats Like Them'
• Climate Report to UN: Trump right, UN wrong Skeptics Deliver Consensus Busting 'State of the Climate Report' to UN Summit
• Fox Drama 'Lucifer': Donald Trump 'Definitely Going' to Hell
• Rock Band Death Cab for Cutie: Our Concerts 'Will Always Be a Safe Place'
• Lena Dunham Begs Paul Ryan
• Robert Davi: Hollywood Is a Cesspit That Needs to Be Flushed
• Joss Whedon: 'Trump Cannot Be Allowed a Term in Office'
• U.S. Officials Fear Trump Is Playing Into Terrorists' Hands
• Mike Pence Once Mocked Transition Process He Now Leads

• RCP Blog
• Real Clear Markets
• The God That Failed – Sean Trende
• Pelosi's Future Uncertain as Dems Weigh Options
• Obama: "I Think I Did A Pretty Good Job"
• Dershowitz: The Hard Left Is Very Anti-Semitic; Keith Ellison, Black Lives Matter Inspire Anti-Semitism
• If We Say We Want Inclusiveness, Let's Mean It and Practice It
WALL STREET JOURNAL: OPINION JOURNAL
• Best of the Web (James Taranto)
• The Entrepreneurial Way to 4% Growth – Carl Schramm



• Blogs: The Corner | Media Blog | Frum's Diary | Mark Levin | Sixers
• Liberals' Obsession w/Race Eroding Their Ability to Reason – Jonah Goldberg
• The Privilege That Wasn't
• What to Make of the New Study of Florida's 'Stand Your Ground' Law
• The Privilege That Wasn't

• Cybercrime and the War on Digital Free Speech
• The Exhausted Epithets of the Left



• NBC News: Trump Ditching Press for Dinner Shows 'Lack of Transparency'
• Hypocrisy: Nets Fret About Bannon; Gave Catholic-Hating Podesta a Pass
• Climate-Change Hypocrisy at the 'Luxury-Peddling New York Times'
• ABC Show: Thanksgiving Celebrates People Who Swindled Natives
• CBS Dismisses Trump's EPA Hire for Being a 'Critic of Climate Science'
• '60 Minutes' Grills the New President
• Post-Election Poll: 69% of Voters Don't Believe News Media Are Honest and Truthful
• In Clear Signal to Iran, 'Lame Duck' House Passes Sanctions Legislation With Overwhelming Support
• Boxer Floats Bill to Eliminate Electoral College; Reid Questions Legitimacy of Trump's Victory



• Trump Launches Early-Morning Tweetstorm at NY Times for Transition Story
• Chaos Reigns in Trump Transition: 'You Lost!'
• Bloomberg: Ted Cruz Under Consideration for AG
• Kerry Arrives at Climate Negotiations Overshadowed by Trump

• GMU RA Hosts 'Addressing Whiteness' Event to Teach 'Implications' of Whiteness
• Chinese Media Praise Trump
• Iowa Restaurant Openly Charging Trump Supporters Higher Cover
• Obama on Guantanamo: I Haven't 'Been Able to Close the Darn Thing'
• Trump hoodwinks reporters and sneaks out of Trump Tower to eat
• Jared Kushner believed to be instrumental in decision to axe NJ Governor
• Angela Merkel signals key concession on Brexit
• Donald Trump reverses himself on the electoral college, says he could have won the popular vote


• Trump transition team in disarray after key adviser 'purged'
• We need to talk about the online radicalisation of young, white men
• Immigration hardliner says Trump team is preparing plans for a wall, mulling Muslim registry
• Key figures purged from Trump transition team
• Democrats move to more aggressive stance against Trump
• Trump administration could upend the Middle East
• Trump's campaign made it safe to hate again. Will he turn that around?