•Obama Tries to Reassure Greeks About Future of NATO
• Growing Spending Is the Problem
• Congress Busts Discretionary Budget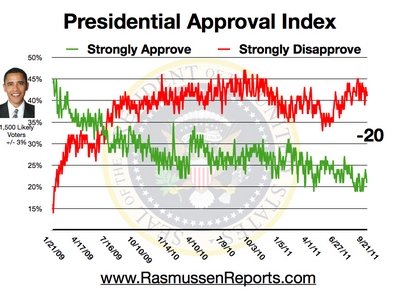 • Presidential Approval Index Tracking Poll
• Most Democrats Don't Want Their Party To Work With Trump
• Democrats More Dubious Than Others About Election Results
• Clinton tells House Dems: 'No one is sorrier than me'
• SEC chairwoman to step down at end of Obama administration
• PBS journalist Gwen Ifill dead at 61

• Google Lost Big On Its Clinton Bet
• ABC's Martha Raddatz REALLY Wanted Obama To Criticize Trump Here's How POTUS Put Her In Her Place
• Dem Rep Calls For Review Of Trump's 'Financial Empire'
• Old, Bitter Socialist From Tiny State Bashes Electoral College After Trump Win
• Page Six
• Donna Brazile fires back at CNN for 'ripping me a new one'
• Why crime in Chicago soars while New York is safer than ever
• Wanda Sykes booed off stage after bashing Trump
• Study: Obamacare Premiums to Increase 27%
• Lena Dunham Leaves Paul Ryan a Voicemail Complaining About Steven Bannon
• Sanders 'Humiliated' for Democrats
• Protesters block Chuck Schumer's office. Guess who they want as Minority Leader?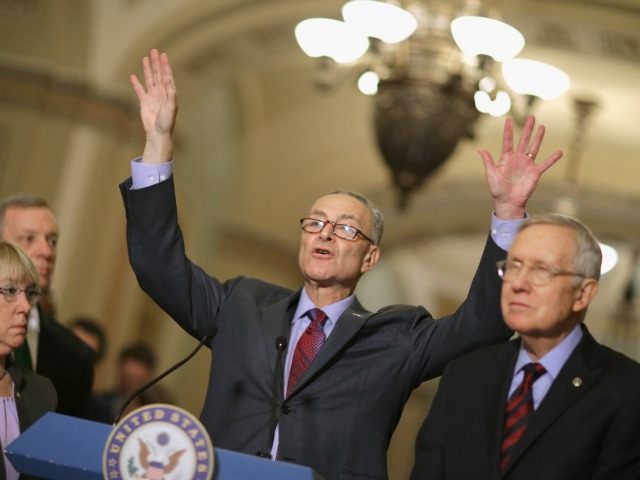 • The Note
• Anti-Trump Protests Spread to Democratic Leadership With Sit-In at Schumer's DC Office
• Covering Trump 'Was a Test of Me,' Megyn Kelly Says
• Obama Says Trump Told Him He Would Support NATO, After Threats to Abandon It
"I must be honest. I can only read so many paragraphs of a New York Times story before I puke." -Rush Limbaugh
• Critics See Stephen Bannon, Trump's Pick for Strategist, as Voice of Racism
• Donald Trump's Far-Flung Holdings Raise Potential for Conflicts of Interest
• Trump's Choice of Stephen Bannon Is Nod to Anti-Washington Base
• After Trump's Win, an Anxious Mexico Asks: What's Next?
• Google and Facebook Take Stand Against Fake News Sites
• 'Unprecedented' Race for a 2nd Avenue Subway in 2016
• Obama's legacy of losing: Democrats decimated in Congress, DNC in disarray
• Obama says Trump 'pragmatic,' not 'ideological,' won't revoke Obamacare, Iran nuclear deal
• Reservation ranchers struggle to keep buffalo alive amid N.D. pipeline protests
• Republicans call on Clinton, Obama to reel in Soros-linked 'professional' anti-Trump protesters
• U.Va. professors ask president to stop quoting Thomas Jefferson
• Iran-backed Shiites join Iraqis in Mosul fight, put U.S. commanders in bind
• Built by the Huns? Ancient Stone Monuments Discovered Along Caspian
• It's Just a Phase: The Supermoon Won't Drive You Mad
• Robbers pummel Brooklyn Family Dollar staffer with shopping baskets
• Zoo bird in China a dead ringer for Donald Trump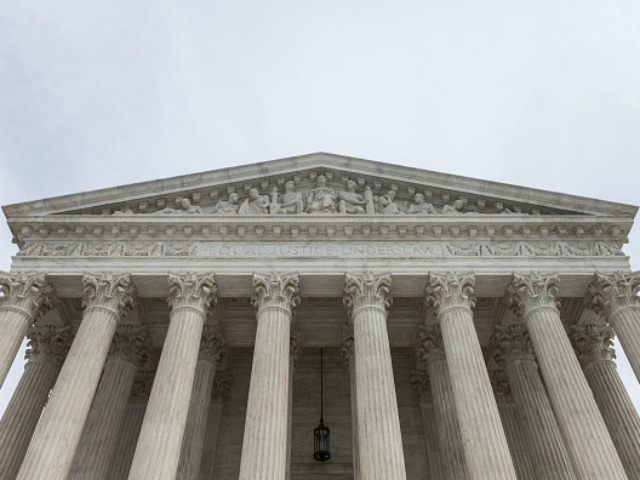 • Mike Rogers leaves Trump transition team
• Schumer under pressure to add Sanders to leadership team
• Supreme Court now in Trump's hands

• Trump advisers steamroll Christie's transition
• Trump's first ambassador: Barack Obama
• Democrats clash over the future of the Obama coalition
• Why Trump Should Name Bolton, Not Giuliani, For Secretary of State
• House GOPers Shrug Off Concerns About Tension Between Bannon and Ryan
• Strange Interlude

• Sanctuary cities face a moment of truth amid Trump's war on illegal immigration
• Trump tapped the misery of factory workers, but can he bring back their jobs?
• Democrat Kamala Harris will soon join a Republican-controlled Senate. Here's where she sees common ground



• Obama offers Greeks assurance
• Giuliani the favorite as Trump weighs Secretary of State
• Russia launches new offensive
• Woman Party Boss in Arab World
• Mayor's of sanctuary cities say they'll fight Trumps plans



• Simmering anger and guilt: My battle with PTSD
• Britain's Brexit plan? There is no plan, leaked memo says
• Trump, Pence meeting in New York on Cabinet picks
• S&P, Nasdaq higher as tech stocks recover; Dow pauses
• Mazda recalls 70,000 cars in the U.S.



• Post Politics Blog


• Trump to meet today with Pence to discuss Cabinet picks, amid tension with some Republicans
• Hopeful and relieved, evangelicals see Trump's win as their own
• What was lost in the election? Decency. Humanity. Morality. All the way around.
• Democrats begin soul-searching, jockeying after Clinton loss
• 'My vote was the only way to say I'm here': Why Americans voted for Donald Trump

•U.S. Economic Confidence Surges After Election
• Americans' Worries About Most Crimes Similar to 2015
• Expectations of Trump High on Economy, Low on Race Relations
• Now in Trump's Shadow, Republican Governors Put Presidential Aspirations on Hold
• With Priebus, Ryan's Speakership Has Direct Channel to Trump
• Ex-Intelligence Chairman Rogers Leaves Trump Transition Team
• Hillary Clinton Became PHYSICALLY VIOLENT on Election Night
INVESTOR'S BUSINESS DAILY
• To Democrats' Dismay, Trump Will Inherit Obama's Expanded Presidential Powers
• Will Obama Unleash A Regulatory Tsunami On His Way Out?
• Left-Wing Bigotry And Hatred Is On Full Display After Trump Win
• Top ISIS Commander Says Trump's 'Utter Hate Towards Muslims Will Make Our Job Much Easier'
• Clinton Campaign Official Invokes 'Internalized Misogyny' in Talking About Women's Vote
• Trump Has Asked About Top Secret Clearance for His Children, Reports Say
• Trump wins U.S. Presidency! Climate Skeptics Rejoice!
• Climate Report to UN: Trump right, UN wrong
• Lena Dunham Begs
• BannonHe's Not a Racist Crackpot Like Rev. Wright
• 'Raging Bull' Pens Post-Election 'Call to Violence'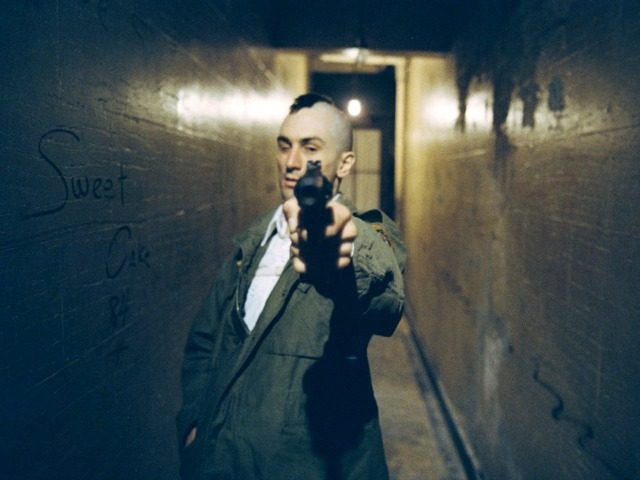 • Trump Supporters Voted on 'Whiteness,' 'Misogyny'
• Davi: Donald Trump Can Revive Reagan's 'Informed American Patriotism'
• Joss Whedon: 'Trump Cannot Be Allowed a Term in Office'
• Trump Wants His Adult Kids to See America's Most Carefully Kept Secrets
• Leaked Memo: Britain Has No Brexit Plan

• RCP Blog
• Real Clear Markets
• Dems Urge Pelosi to Delay Leadership Elections
• Obama: Oval Office Will Be Wake-Up Call for Trump
• Paul Ryan to Seek Re-election as Speaker
• If We Say We Want Inclusiveness, Let's Mean It and Practice It
WALL STREET JOURNAL: OPINION JOURNAL
• Best of the Web (James Taranto)
• The Trump ObamaCare Panic
• The 'Excellent' Electoral College
• Europe's Trump Panic
• A Clinton-Free Democratic Party
• Squaring Trumponomics With Reality
• The Electoral College Is Anything But Outdated
• Blogs: The Corner | Media Blog | Frum's Diary | Mark Levin | Sixers
• Carpe Diem, Mr. Trump
• America Is Not a Safe Space
• How Trump Should Reform NATO
• Where Was Hillary?
• After Trump's Triumphathon
• Let 'Em Rant, Let 'Em Cavort!
• Poll: Most Voters Saw, Rejected News Media Bias
• NY Times Fears Trump Will Ruin 'Culture' of Washington
• Sorry, Hollywood! You Can Thank Hamilton for the Electoral College
• 14,074 Syrian Refugees Admitted to US in Year Since Paris Attacks; 99.1% Muslim
• Trump on Border: 'We're Going to Build a Wall,' It 'Will Go Up So Fast Your Head Will Spin'
• Post-Election Poll: 69% of Voters Don't Believe News Media Are Honest and Truthful
• Trump to huddle with Pence as he nears Cabinet decisions
• House Dems to vote Thursday on delaying leadership elections
• Mayors of 'sanctuary cities' say they'll fight Trump's plans
• National Security Adviser Mike Rogers Quits Trump Transition Team
• Obama on Guantanamo: I Haven't 'Been Able to Close the Darn Thing'
• Obama: Let Trump Make His Decisions
• Dem. Strategist on Trump Supporter Being Assaulted: 'Oh My Goodness, Poor White People'
• Obama's pointed rebuke to Clinton for election loss
• Ohio man is first to be charged for sending threatening election night tweet
• Putin praises special relationship between Russia and US
• Trump's new chief strategist Steve Bannon 'will call Nigel Farage before Theresa May'
• Japanese factory inundated with orders for Donald Trump masks
• The maps and analysis that explain Donald Trump's shock victory to become President
• Obama will not restrict drone strike 'playbook' before Trump takes office
• Aleppo airstrikes resume as Russia announces major Syria offensive
• Obama on Trump's election: We 'have to guard against a rise in a crude sort of nationalism'
• TRUMP: I would have campaigned differently and won popular vote if election wasn't based on Electoral College