• Trump Condemned Violence. 60 Minutes Buried It.
• Zakaria: Trump Won Via 'Racism'
• A Post-Election Analysis: The Future of the Constitution in a New Administration
• It's Time to Stop Spending Taxpayer Dollars on Elon Musk and Cronyism
• 3 Ways the Trump Administration Can Improve Education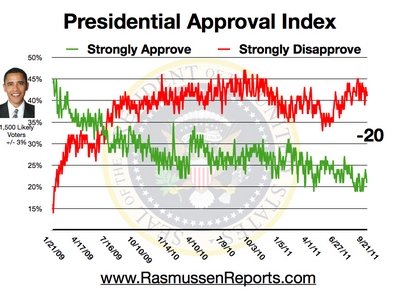 • Presidential Approval Index Tracking Poll
• Democrats More Dubious Than Others About Election Results
• What Should Trump Do First?
• Trump could sideline a generation of rising Republican stars
• Priebus: Give Steve Bannon a chance
• National debt is growing faster than you think
• The 'Constitution Spring' – Hugh Hewitt
• Dems Pushed Out Jim Webb & Millions Like Him

• Trump Gets It
• CNN's Ana Navarro Spends Her Weekend Crying
• Major Obama Lawsuits Are Probably Done Under Trump
• Trump No-Show As SNL Holds Funeral For Hillary Clinton's Political Career
• Page Six
• Broken engagement leads to lawsuit over $125K diamond ring
• Obama's final foreign trip a 'group therapy' session
• 'I came here to kill you': Cop-killer stalked family for days
• Pentagon Officials Told Russians 'No Evidence' U.S. Korean War POWs Taken to Soviet Union
• Anti-Israel Hate Group Met With Protests
• Obamacare Architect: Tried to 'Get Rid of' Parts People Didn't Like, Premiums Skyrocketed
• Steyer Continues Political Losing Streak in 2016
• Continetti: Trump's Election Night Win 'Compares to Reagan's Election'
• It's time for Democrats to step up and call for an end to these protests
• Trump team looks at rapid exit from the Paris climate "treaty"


• The Note
• Donald Trump Chief of Staff Reince Priebus Defends Steve Bannon as a 'Very, Very Smart Person'
• Donald Trump Tells Protesters 'Don't Be Afraid', Calls for Hate Crimes to Stop
• GOP President-Elect Donald Trump Says Same-Sex Marriage Is 'Settled' Law
"I must be honest. I can only read so many paragraphs of a New York Times story before I puke." -Rush Limbaugh
• Reince Priebus, the G.O.P. Chairman, Is Named Chief of Staff
• Trump's First Hire Is Washington Insider
• Obama Leaves Successor a 'Loaded Weapon' on Security
• Donald Trump Is Hiring
• Trump on Abortion and Immigration, and Back on Twitter
• Syrian Rebels Brace for a Trump Cutoff, but See Some Upside
• Trump promises pro-life, pro-gun judges, will keep some Obama policies in place
• Trump promises pro-life, pro-gun judges, will keep some Obama policies in place
• Michael Moore on Democratic Party officials: 'They all have to go'
• Republicans call on Clinton, Obama to reel in 'professional' anti-Trump protesters
• Donald Trump needles New York Times over 'highly inaccurate' campaign coverage
• From Reactive Robots to Sentient Machines: The 4 Types of AI
• Joe Biden's imagined pranks on President-elect Trump go viral
• Donald Trump wants to deport at least 2 million undocumented immigrants who are criminals

• The Briefing Room
• Trump and McConnell: Washington's most powerful odd couple
• Rights groups alarmed as Bannon heads to White House
• Shell-shocked Dems mull a path forward

• Soros bands with donors to resist Trump, 'take back power'
• Democrats look to exploit Trump divisions with GOP Congress
• 'Devastating' election for House Democrats triggers request to Pelosi
• Economy could soar and then crash under Trump
• Trump says he's 'fine' with legalization of same-sex marriage
• Trump pledges to stay Trump
• Today's Standard
• Senate Republicans Ran Ahead of Trump Almost Everywhere

• Trump names Priebus and Bannon as top White House aides
• 'We're called redneck, ignorant, racist. That's not true': Trump supporters explain why they voted for him
• The incendiaries vs. the diplomats: Who in Trump's orbit will get the top White House jobs?



• Priebus says he and Bannon make effective Trump team
• Is Trump's tough plan on immigration cracking?
• Assange questioned at Ecuadorean Embassy in London
• Conservative flame-thrower to get key White House position



• Trump shapes his team
• Election over, Congress pivots to lame-duck debate over spending
• U.S. protesters march against Trump presidency for fifth day
• Obama officials work against time to wrap banking rules
• Zuckerberg again rejects claims of Facebook impact on U.S. election



• Post Politics Blog



• Critics say appointment of former head of Breitbart News will empower white nationalists
• Upending the world order: Trump's win likely to accelerate populist surge
• The Trump administration hasn't even started yet, and it's already a fiasco
• Why millions fear the looming Trump presidency

• Americans' Worries About Most Crimes Similar to 2015
• In U.S., 84% Accept Trump as Legitimate President
• Don't Complain That the Polls Were Wrong
• What the Rich Are Doing Now to Reap Trump's Tax Bonanza
• Bernie Sanders: Comey Did Not Cost Clinton Election People Don't Think Dem Party Is Standing With Them
• Far Left Anarchist Shoots US Patriot with Taser After He Rescues American Flag at Protest
• Trump Taps Most Effective Anti-Illegal Immigration Official To Run Immigration Team
INVESTOR'S BUSINESS DAILY
• Political News & Commentary: Andrew Malcolm
• Will Obama Unleash A Regulatory Tsunami On His Way Out?
• Did Trump Rebuild The Reagan Majority?
• People Want to Know: Why Did CBS Sit on Clip of Trump Telling Supporters to 'Stop' Harassing Minorities?
• Now Even Google Search Aiding in Scourge of Fake, Inaccurate News About Election 2016
• Trump's Lawyers Request Delay in Trump U Fraud Case, Citing 'Critical and All-Consuming' Job Prep
• NOAA Tornado data: 2016 'one of the quietest years since records began in 1954' Below average for 5th year in a row
• Michael Moore Shows Up at Trump Tower, Demands Meeting with President-Elect
• Celebs Scorn Oprah for Saying 'Hope Lives' After Trump Election: 'Don't You Dare'
• 'Depressed' Robert De Niro: Trump Election Makes Me 'Feel Like I Did After 9/11'
• Lena Dunham Blasts Self-Hating White Women with 'Violent Privilege' for Voting Trump
• Michael Moore: 'Millions' of Obama Voters Changed Their Minds, 'They're Not Racists'
• Rapper Rick Ross Music Video: 'Assassinate Trump Like I'm Zimmerman'
• Steve Bannon's Dream: A Worldwide Ultra-Right
• Obama's Imperial Presidency Now Is Trump's

• RCP Blog
• Real Clear Markets
• Democratic Factions Jockey to Lead Broken Party
• Amid Defeat, Obama Stands Out as the Grown-Up
• If We Say We Want Inclusiveness, Let's Mean It and Practice It
WALL STREET JOURNAL: OPINION JOURNAL
• Best of the Web (James Taranto)
• Among the Trump Protesters
• The GOP's ObamaCare Strategy Pays Off



• Blogs: The Corner | Media Blog | Frum's Diary | Mark Levin | Sixers
• Sidney Blumenthal, Birtherism, and the Law of Unintended Consequences
• Worried About Climate Change and Income Disparity?
• 'I Won'
• Freedom from Iraq: How the GOP Can End the War over the War
• To Save Obamacare, the President Plots a Massive Bailout of Health Insurers

• Obamacare Repeal: Trump Has a Mandate
• Trump's Stunning Victory and Stunning Reality



• MSNBC's Brian Williams Gets Called Out on 'Notorious'
• Election 2016 Recap: Univision Lost Bigly
• The Simpsons: VA Hospitals Are 'America's Shame'
• NY Times Captures Only a Portion of Ohio's Dramatic 2016 Shift
• 'Dictators' and Double Standards: NYT Loves Leftist Anti-Trump Protest
• CNN Panelist Tears into Brian Stelter, Media for Liberal Bias in Election Reporting
• Gloves Off Between Mary Matalin, Van Jones Over Race in 2016 Campaign
• On 1 Trip, Kerry Producing As Much CO2 as Average American Does in 1 Year
• Trump Says He'll Appoint Pro-Life Judges: If Roe V. Wade Is Overturned, 'It Would Go Back to the States'
• Obama Administration Agrees to Take Mideast Refugees Refused by Australia
• $221,692,000,000: Federal Taxes Set Record for October; $1,459 Per Worker; Feds Still Run Deficit of $44,192,000,000
• Kellyanne Conway: 'Harry Reid's Public Comments and Insults…Beyond the Pale'



• CNN: Trump Didn't Expect to Last Past October 2015
• Soros, Big Donors to Meet at Anti-Trump Conclave
• Trump Dumps Christie for Bridge-gate: 'Stupid Thug Had to Go'
• Trump Vows to Begin Criminal Deportations Immediately

• George Soros is Driving the Anti-Trump Train
• Illegal Alien Rapes Woman In a Ditch As Border Apprehensions Surge
• Kellyanne Conway: 'Harry Reid's Public Comments and Insults…Beyond the Pale'
• Gingrich: 'Very Important' for Trump to 'Have As Many Democrats As Possible' to Help Him
• Trump looks to reassure divided America in first TV interview
• Be very careful of criticizing the incoming president: Kellyanne Conway issues warning to Democrat Harry Reid
• Europe's liberal establishment must learn some humility and stop bashing Donald Trump
• The lesson of the US election is to give all women respect, including Melania Trump


• Don't call Clinton a weak candidate: it took decades of scheming to beat her
• Trump warned by Nato chief that 'going it alone is not an option'
• China says it will cut iPhone sales and retaliate 'tit-for-tat' if Trump follows through with trade threats