• Anti-Trump Protests Nationwide
• Iran Is Wrong: Trump Can Absolutely Overturn the Nuclear Deal
• How Republicans Can Start to Dismantle Obamacare With a Trump Presidency
• Make Religious Freedom Great Again
• Republicans Maintain Strong Control of State Capitols. Here's What That Means.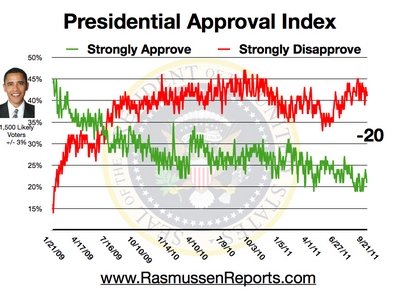 • Presidential Approval Index Tracking Poll
• Voters See Trump's Campaign As More Negative Than Clinton's
• Issues Matter After All
• Beltway Confidential
• 'What goes around' principle comes back to haunt minority party
• Election results leave Americans with questions about populism. Here are some answers
• Freakout "reach out and touch someone"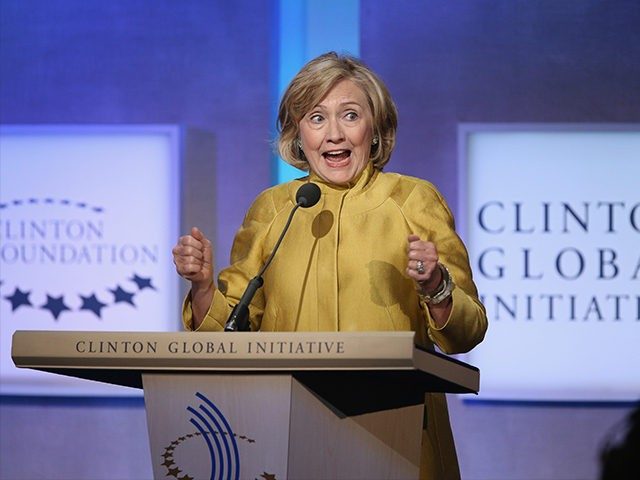 • Exclusive: Joint FBI-US Attorney Probe Of Clinton Foundation Is Underway
• Experts Question If Clinton Foundation Will Survive
• Clinton Losing The Election Doesn't Mean Her Scandals Will Go Away
• Anti-Trump Protester Predicts People Will Die
• Defeat likely spells the end of Clinton Dynasty – Daniel Halper and Marisa Schultz
• Ivanka could turn out to be the best part of Trump's presidency
• Giuliani disses anti-Trump protesters as 'crybabies'
• I'm a woman and this is why I voted for Donald Trump – Rosemarie Arnold
• National recall after Newsweek misfires with Clinton cover
• Donald Trump: The Punk Rock President


• Trump Transition Battle Underway
• Feds Spend $745,770 for 'Smart Earpiece' to Track What Obese People Eat
• Whistleblower Faults VA Bosses for Problems With Vets Health Care
• Anti-Trump Protester Calls For Death, Violence on CNN
• Poll: Half of America Can't Afford More Than $100 a Month on Health Insurance
• Donald Trump Delivers Victory Speech After Stunning Win Over Hillary Clinton
• Politico: How did Trump do in the battleground counties?
• As of last night Facebook still seemed to think Hillary had won
• Remember when secession was treasonous? Now it's all the rage

• The Note
• Trump Victory May Leave Obama Legacy Hanging in Balance
• The System Is Rigged, Which Is Why It's Finally Time to Retire the Electoral College
• 5 Missteps That Doomed the Clinton Campaign
• What President-Elect Donald Trump Has Pledged to Do in His First 100 Days
"I must be honest. I can only read so many paragraphs of a New York Times story before I puke." -Rush Limbaugh
• Clinton and Obama Plead for Unity as Trump Gets to Work
• Anti-Trump Protests Spread Across U.S.
• Donald Trump's Victory Is Met With Shock Across a Wide Political Divide
• Donald Trump's Victory Was Built on Unique Coalition of White Voters
• President-elect Trump celebrates historic victory, gets to work
• White House won't rule out Obama pardon for Clinton
• Obama will ask Trump to keep executive orders in place
• Donald Trump and the new American revolution
• HIV Test to Go: USB Tool Could Aid Developing Countries
• Angry protesters flood U.S. streets opposing Trump's election win
• Donald Trump's climate policies could mean 'game over' for the planet: scientists

• The Briefing Room
• Trump, GOP plot ambitious agenda
• Clinton World dumbfounded by Hillary's election defeat
• Dark days for Obama's White House

• McConnell's Supreme Court gamble pays off in spades
• Obamacare defenders vow 'total war'
• Trump staff line up for White House jobs
• What was Hillary Clinton's real downfall? Complacency
• With GOP sweep, Trump team eyes more ambitious agenda
• Obama's West Wing ponders the apocalypse
• Today's Standard
• Trump Didn't Split the GOPHe Strengthened It

• Dozens arrested, police cars damaged in second night of anti-Trump protests in California
• For reeling Democrats, now what?
• Clinton and Trump supporters come from different Americas. Between them lies bitterness and distrust



• Trump heads to the White House for meeting with Obama
• Carter says Trump needs support and prayers
• After blistering campaign, Americans wonder how to heal
• Trump's election boosts Kremlin hopes for better relations



• Victorious Trump arrives in Washington for Obama meeting
• Trump promised to repeal Obamacare. Now what?
• House Republicans test Trump on his U.S.-Mexico wall
• Trump lawyers head to court for upcoming fraud trial
• Trump could pull out of global climate accord in a year: lawyers



• Trump to bring seismic shift to Washington
• President-elect faces urgent task to form a government
• Clinton dynasty was undone by the voters it once knew so well
• Shut out of power in Washington and beyond, Democrats plunge into identity crisis


• Amazon CEO Jeff Bezos congratulates Donald Trump and wishes him 'great success' in a huge reversal of tone
• Eight Things We Learned in This Election
• Americans' Reports of Crime Victimization at High Ebb
• Obama's Cultural Liberalism Helped Sink Democrats – Ramesh Ponnuru
• Obama's Environmental Legacy Just Went Up in Smoke
• These 23 Hollywood Idiots Said They'd Leave If Trump Wins Let's Hold Them To It
• President-Elect Trump Saluted by Firefighters as He Leaves New York for Meeting with President Obama
• Hillary Supporters Hang Trump in Effigy Outside Trump Tower
• VIDEO Black Mob Beats Trump Voter in Chicago Parking Lot
• University of Illinois Sets Up Safe Spaces for Precious Snowflakes Following Election
INVESTOR'S BUSINESS DAILY
• Political News & Commentary: Andrew Malcolm
• Why Hillary Clinton Lost: An Election Post-Mortem
• The Real Reason the Media Got This Election All Wrong
• Man on Fox Berates 'Racist' Obama: 'He Defended Every Black Person That Caused a Crime"
• 'You've Been Dead Wrong About This Whole Election!': Historian Battles CNN's Toobin
• Trump wins U.S. Presidency! Climate Skeptics Rejoice! Set to dismantle & Defund UN/EPA climate agenda!
• Street Artist Trolls Anti-Trump Celebs with Fake Realtor Advertisements
• Snoop Dogg Looks to Canada for 'New Home' After Trump Victory
• Harvey Weinstein: America 'Sick and Tired of the Divisiveness in D.C.'
• Miley Cyrus Congratulates Donald Trump in Tearful Post-Election Video
• Lady Gaga Protests On Sanitation Truck Outside Trump Tower
• Team Trump Struggling to Fill National-Security Jobs
• Russia: We Did Work With Team Trump During Campaign

• RCP Blog
• Real Clear Markets
• What Happens After the Electoral Earthquake? – Charles Lipson
• Dems Eke Out Legislative Wins, Lose Governorships
• Trump's First Term, and Perhaps a Second – Sean Trende
• Van Jones Snaps: "I'm Not Spreading The Terror" About Donald Trump, "You Have To Hear The Pain"
• Sharpton: "We Are Not Going Down Without A Fight And Donald Trump Needs To Know That"
• Hillary Clinton and the Extreme Abortionist Culture
WALL STREET JOURNAL: OPINION JOURNAL
• Best of the Web (James Taranto)
• How Donald Trump Filled the Dignity Deficit



• Blogs: The Corner | Media Blog | Frum's Diary | Mark Levin | Sixers
• The Math: Trump 2016 Would've Beaten Obama 2012 – Tim Alberta
• Uncharted Waters
• A Blow to the Non-Elite Elite
• Managing President Trump
• Reminder: Hillary Clinton Lost Because She's Hillary Clinton
• Here's Who Trump Should Pick for His National-Security Team
• The Lessons from and the Myths about Tuesday Night

• Why the Polls Failed
• America's Gag Reflex
• Trump Thumps The Ruling Class Again



• NPR Brings on Black Writer to Say Every Trump Voter Is a Racist
• 'South Park' Skewers Clintons After Historic Election Loss
• NBC Fans the Flames of Racial Tensions Ahead of Trump Presidency
• CNN's Cuomo Complains GOP Guest's Media Criticism 'Hard to Swallow'
• Obama Spokesman: 'Far Too Early…to Discern Exactly What Message Voters Were Trying to Send'
• Trump's Great Challenge — and Opportunity
• 'View' Host Reacts To Trump Victory: 'I Wasn't in Touch With The Country I Live In'



• Obama Has Not Ruled Out a Pardon for Hillary
• Michael Moore to Democrats: Return the Party To the People
• Poll: Majority Can't Afford Over $100 for Healthcare
• President-Elect Trump Goes to Washington to Start Transition

• Bozell: 'Public Now Knows It's Not Getting News…It's Getting Leftist Propaganda'
• Trump Won, and the Liberal Media LOST THEIR MINDS
• Krauthammer: Trump Won By Capturing the Reagan Democrats
• Stephen A. Smith Delivers Most Aggressive Rant Yet on Kaepernick
• Theresa May speaks to US President-elect Donald Trump but only after he calls Turkey, Egypt, Australia, India and Ireland
• Ban all polls and pundits, says history professor who has correctly forecast nine presidential elections in a row
• Donald Trump's snub to Theresa May is a huge embarrassment. She must spare no effort to save the Special Relationship
• If Trump means what he says on trade, we all face economic doom


• Bernie Sanders: Donald Trump harnessed anti-establishment anger
• Donald Trump is moving to the White House, and liberals put him there