• Unemployment Dips Below 5% in U.S. as America Prepares to Vote
• Planned Parenthood Entities Spend Over $38 Million to Elect Democrats
• National Debt Will Hit $20 Trillion After Next President Is Sworn In
• Why Kansas Conservatives Are Pushing Voters to Reshape the State's Highest Court
• John Oliver Wonders How to Improve 'Segregated' Public Schools. Never Mentions Vouchers.
• The Health Care Plan That Promises to Protect Your Religious Beliefs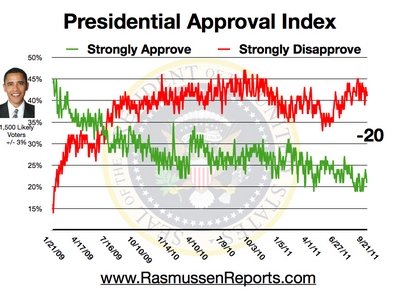 • Presidential Approval Index Tracking Poll
• Most Still Say Clinton Broke The Law
• White House Watch: Tied Again, But
• Beltway Confidential
• What if Trump hadn't run? A story, part V
• Hillary Clinton is no victim
• Obama vouches for Ma Clinton
• Is there a conservative case for voting for Hillary?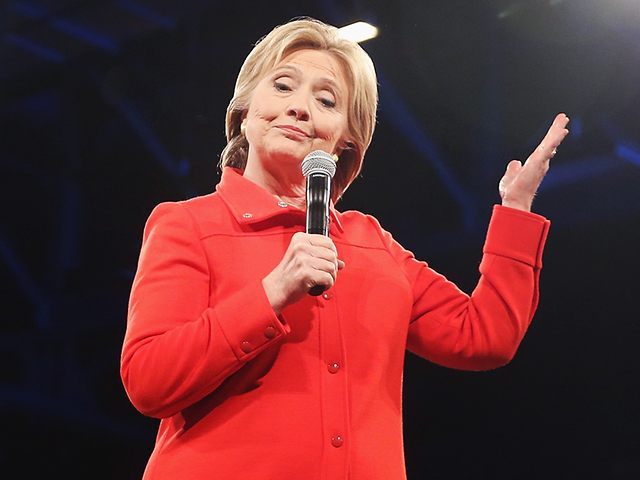 • Hillary's Email Server Technician Secretly 'Retrieved' Emails From Her 2008 Campaign Staff
• DC Attorney: FBI Agents Working To Expose Top DOJ Officials
• Everything The Leaks Taught Us About The Clintons
• Bill Clinton Mocked Working Class Voters At Private Fundraiser
• Page Six
• Endless Scandal If Hillary Wins the White House
• FBI finds Hillary emails on Weiner's laptop, and they're not duplicates
• Endless scandal is a given if Hillary wins the White House
• Hillary Clinton even lies about lying about her lies


• The Next Republican Agenda
• Podesta Cautioned Clinton Against Discussing Sensitive Libya Intel Over Email
• 94,609,000 Americans Not Participating in Labor Force
• Clinton Campaign Poll Tested Vulnerabilities on Russia, Iran, Benghazi
• Hacked Emails Cast Doubt on Clinton's Sworn Statement About Turning Over All Work-Related Emails
• Sanders: 'Real Unemployment Remains Much Too High'
• Obama: Health Care Premiums Going Up for Only a 'Handful of People'
• Mook Can't Say for Sure That Clinton Didn't Receive Debate Questions in Advance
• Obama reveals he'd have been an even worse president without Hillary
• Hmm: IRS reviewing the Clinton Foundation?
• CBS: Intel warnings on potential AQ attacks in three states on Monday

• The Note
• Clinton, Trump Use Whatever They've Got in the Final Push
• Comey Considered a 'Bad Choice' for FBI Post by Clinton Aide
• Campaigning for Clinton, Obama Reflects on His Own Legacy
• Yard Signs Give Grassroots Voices to a Polarized Electorate
"I must be honest. I can only read so many paragraphs of a New York Times story before I puke." -Rush Limbaugh
• Healthy Job Growth Seen in Last Snapshot Before Election
• Voters Express Disgust Over State of Politics, Poll Shows
• Some See Supreme Court Stonewall Lasting for 4 Years
• Presidential Election: Any Surprises Left?
• WikiLeaks, Weiner, botched FBI probe endanger Hillary Clinton
• Elementary school cancels mock election after kids chant 'Trump'
• Michael McCaul on Hillary Clinton's private server, hacks: 'It's treason'
• Democrats poised for Senate takeover as unforced errors imperil Republican incumbents
• Cancer-Causing List: 7 New Substances Added by US
• Obama, Sanders, Pharrell stump for Clinton in swing states
• Officials investigating possible Al Qaeda terror attack planned for day before election: report

• The Briefing Room
• Heritage calling for Supreme Court blockade if Clinton wins
• US intel warns of potential al Qaeda attacks Monday: report
• Chatter grows that Ryan could step down

• What if everyone's wrong?
• Democratic insiders: Clinton's ground game will sink Trump
• Team Clinton's favorite billionaire
• State Dept. drops more Clinton emails recovered from her server
• What's the matter with the polls?
• Today's Standard
• Even Chelsea Had To Print Emails For Hillary Clinton

• Feeling anxious about Trump vs. Clinton? Here's how to cope with election stress disorder
• What the WikiLeaks emails tell us about Hillary Clinton's campaign (and what they don't)
• The polls might seem wild right now, but this election is closing a lot like the last one did



• Clinton, Trump use whatever they've got in the final push
• AP analysis: Trump silent in ads, Clinton talks up children
• US employers add solid 161K jobs; wages up by most since '09
• Russian-declared pause in Syria's Aleppo broken



• Trump gains ground: poll
• Clinton, Trump take campaign fight to Ohio, Pennsylvania
• Battle over bathrooms looms large in North Carolina governor's race
• Amid election jitters, many big funds stay aggressive but cash tempts
• Battered U.S. coal industry hopes for Trump, prepares for Clinton



• Post Politics Blog


• Intelligence officials warn of Russian meddling in election and beyond
• Tensions between FBI, Justice over Clinton probes will probably persist after election
• The first 100 horrific days of a Trump presidency
• History will remember which Republicans failed the Trump test


• Clinton Campaign: The FBI investigation is actually helping us, in a way!
• Majority of U.S. Voters Think Media Favors Clinton
• U.S. Voters Prefer GOP Congress if Clinton Is Elected
• Job Interviews Are Useless
• Trump Shows Early-Vote Strength in Ohio, Iowa in Final Days
• Premium Economy Arrives on U.S. Airlines. Will Coach Suffer?
• Clinton 1 Hr 45 Min. Late for Speech, Has Hoarse, Raspy Voice, Seen Pacing in Lot
• Julian Assange: Global Elites, Banks, Arms Companies and Media Will Not Allow Trump to Win
• Wikileaks: Podesta Involved in "Spirit Cooking" Dinners and Cult Activity
• Voter Fraud: 83 Ballots, With 83 Different Names, Sent to One Address in LA County
INVESTOR'S BUSINESS DAILY
• Political News & Commentary: Andrew Malcolm
• WikiLeaks Reveals How Billionaire 'Progressives' Run The Democratic Party
• Clinton Foundation Scandal
• Clinton Scandals: Hillary's Stonewall Strategy Is Backfiring
• Hillary Clinton Email Scandal Explained
• Report: Paul Ryan's Days as Speaker of the House Could Be Quickly Coming to an End
• Harvard Men's Soccer Team Has Season Canceled Over Lewd 'Scouting Report' of Female Players
• Watch: Schwarzenegger again threatens climate skeptics: 'I would like to strap their mouth to the exhaust pipe of a truck turn on the engine'
• Emails Show Miley Cyrus Dorm Room Visit for Hillary Clinton Completely Pre-Staged
• Pharrell Williams Begs Women to Vote Hillary: She's Dishonest, But So Are You
• Fail: Lena Dunham Stars in Pro-Hillary 'Sensual Pantsuit Anthem' Rap Video
• Lena Dunham Posts Video Celebrating the 'Extinction of White Men' on Twitter
• Huma Abedin to Host High Fashion Fundraiser for Hillary Clinton
• Trump: In Florida Man I Trust
• Why Hillary Clinton Could Actually Win Alaska Over Donald Trump

• RCP Blog
• Real Clear Markets
• Venomous 2016 Race Slithers to Finish
• An Agenda for Inclusive Growth – William Gale
• Fight for the GOP's Future Has Already Started – Rebecca Berg
• Obama: Trump Hangs Out With Celebrities, Doesn't Care About Working People
• Bret Baier: "High Confidence" That Hostile Actors Hacked Clinton Email Server
• Hillary Clinton and the Extreme Abortionist Culture
WALL STREET JOURNAL: OPINION JOURNAL
• Best of the Web (James Taranto)
• The Clinton Campaign at Obama Justice – Kimberley Strassel
• Democracy's Majesty and 2016's Indignity – Peggy Noonan
• The Costs of Clinton



• Blogs: The Corner | Media Blog | Frum's Diary | Mark Levin | Sixers
• As Polls Tighten, There's Panic in the Clinton Camp
• This Is Not the End
• Democrats' Selective Outrage
• In 2016, Each Party Chooses Its Destructor
• Final Days, Awful Choice
• This Year's Election Shows Why Early Voting Is Such a Bad Idea

• Democrats: Be Careful What You Wish For When It Comes to Hillary
• Trumping the Woman's Card



• PETA Ad Trivializes Sexual Assault, Compares Livestock to Rape Victims
• Tipped Off? Clinton Team Knew In Advance Stories Would Be 'Positive'
• Google Honors 100th Birthday of 'Objective' Walter Cronkite of CBS
• ABC Spends 2X More Time on Elderly Cheerleader Than Economy in Oct
• Libs Gone Insane: Slate's 'Trump Apocalypse Watch'
• NBC's 'Superstore' Blasts 'Unethical' Corporations
• Gallup: 52% of Voters Say Media Biased in Favor of Clinton; Only 8% Say Media Biased in Favor of Trump
• 94,609,000 Not in Labor Force; Participation Rate Drops to 62.8%
• Spokeswoman: Not Enough Transgenders to Include in NIH-Funded HIV Study
• Real Unemployment Rate: 9.5%
• Obama Campaigns: 'We've Brought Our Men and Women Home From Iraq and Afghanistan'
• WikiLeaks: Aides Felt Clinton Needed to Give Speech on 'Political Corruption'
• Administration Doesn't Expect Election Outcome to Have Big Impact on Paris Climate Accord



• US Officials: Russian Election Tampering Not Over Yet
• George Soros Spends $2M in Push to Oust Sheriff Arpaio
• CBS: FBI Confirms New State Dept. Emails on Huma-Weiner Computer
• Employers Add 161,000 Workers, Jobless Rate Slips to 4.9% as Wages Jump

• Indictment 'Likely' in FBI's Clinton Foundation Investigation
• Poll: 60% Of Voters Say Comey Did the Right Thing by Reopening Clinton Email Probe
• Assange Claims Clinton and ISIS Are Funded By the Same Sources
• Jesse Jackson Praised Trump for 'Commitment' to Diversity
• Hundreds of migrants protest in Paris over their treatment by French authorities
• Clinton's enthusiasm gap: Hillary is trailing Obama's 2012 performance in early voting
• The mind-reading software that could provide the 'secret sauce' for Trump to win the White House
• How the San Bernardino massacre triggered Donald Trump's Muslim ban, and how it has changed the country


• In North Carolina and Florida, is the Trump voter suppression plan working?
• 'The FBI is Trumpland': anti-Clinton atmosphere spurred leaking, sources say