• Gun Violence Is a Public-Health Crisis
• Americans Face Fewer Obamacare Choices, Higher Premiums in 2017
• Liberal DC Suburb Could Resurrect Term Limits Movement
• After This State Blocked Online Eye Exams, a Health Care Startup Is Fighting Back
• The 'Untold Threat' Responsible for 40% of Illegal Immigrants
• On the Edge of a Forgotten Conflict, Ukraine's Humanitarian Crisis Simmers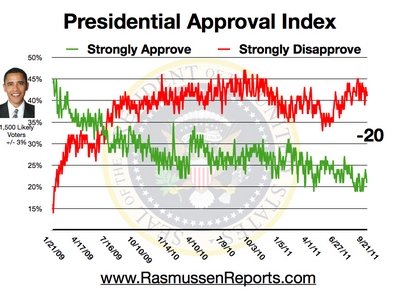 • Presidential Approval Index Tracking Poll
• Clinton Isn't Helped by Being First Major Party Woman Nominee
• White House Watch: Clinton, Trump Tied
• Beltway Confidential
• Hillary Clinton's Hacks Try to Change the Subject to Comey
• Asian dominoes in the Age of Obama

• Here's How The Clinton's Free Private Jet Scam Works
• New Poll Shows Huge Shift In Presidential Race
• Podesta: Foreign Leaders 'Currying Favor' By Giving To Presidential Charities
• Conservative Group's Mock Halloween Funeral Blocked Because It Could Hurt Feelings
• Page Six
• The Democrats Asked for This – Rich Lowry


• Analysis: America's Allies Already 'Pay Up'
• Afghan Government Lost 2 Percent of Territory This Summer
• Half of Obamacare Enrollees Are Skipping Doctor Visits to Save Money
• North Carolina Democrat Defended Bars That Banned Military
• Six Dems Return 'Tainted' Campaign Cash From Liberal Law Firm
• Obama Scolds Kid for Taking Selfie While He's Talking
• Huma Abedin Hasn't Been on Clinton's Campaign Plane for Three Days
• Survey: 27% of Gov't Workers Might Quit If Trump Elected
• NYT: That big Russia-Trump connection story turns out to be a nothingburger
• Of course the DOJ assigned a Clinton crony to oversee the new email investigation
• Has a single Democrat condemned Donna Brazile's actions?

• The Note
• Trump Leads Clinton by 1 Point in New Poll as Enthusiasm Declines
• Former DOJ Spokesman Slams FBI Director for Clinton Email Developments
• Bill Cosby Arrives for Pretrial Hearing in Criminal Sexual Assault Case
• Iraqi Forces Assault Mosul District, IS Returns Missiles
"I must be honest. I can only read so many paragraphs of a New York Times story before I puke." -Rush Limbaugh
• Trump's Tax Dodge Stretched Law 'Beyond Recognition'
• James Comey's Big Mistake
• The Long Shadow of J. Edgar Hoover
• Comey's Maneuver Recalls Hoover's F.B.I., Fairly or Not
• Pro-life voter will begrudgingly support Trump
• John Podesta's shakedowns goosed super PAC supporting Hillary Clinton
• Trey Gowdy: James Comey didn't tell Hillary Clinton to set up private email and lie about it
• Election polling in disarray with wild disparities among top firms, GOP undercounting in 2014
• Bomb-Sniffing Bionic Plants Could Look for Pollution
• Donald Trump holds single-point lead over Hillary Clinton in new poll
• Woman boarding flight at JFK Airport accused of stealing $5,600 from airline passenger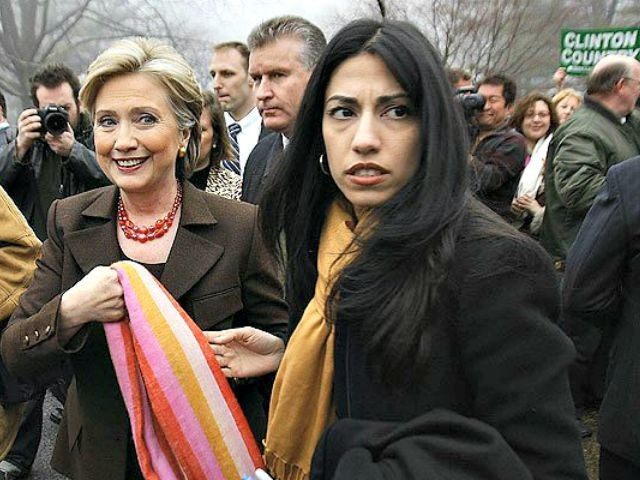 • The Briefing Room
• Comfort turns to suspense for Clinton
• National poll: Trump now leads Clinton by 1 point
• Election model predicts big win for Clinton

• 5 keys that will decide control of the Senate
• Ryan votes for Trump
• Democrats go pedal-to-the-metal on early voting
• Podesta paid $7,000 a month by top donor
• Today's Standard
• It Won't Be Easy for Democrats to Win the House On Election Day

• Orange County, long the GOP's crown jewel, stands on the verge of turning blue
• The protests against the Dakota Access pipeline, by the numbers
• The tobacco tax fight is different this time around, and the $100 million on campaign spending is only part of it



• Race tightening
• Obama caught in middle of Clinton emails spat
• Palestinian lawyer fighting for women
• More migrants from around the world making way to U.S. Border



• Thomson Reuters to cut 2,000 jobs, take fourth-quarter charge
• Russia says resumption of Syria peace talks delayed indefinitely
• Iraqi troops battle Islamic State inside Mosul
• Trump raises specter of crisis if Clinton wins the White House
• Newest weapon in U.S. hunt for insider traders paying off



• Post Politics Blog


• The NFL is becoming more disturbing than appealing, and TV viewers are tuning out
• FBI chief draws storm of protests on Clinton email probe
• Iraqi forces enter Mosul more than two years after ISIS seized city
• Exactly what's wrong with 'more of the same'?


• As Usual, Voters Say This Election More Important Than Most
• Clinton Holds Clear Edge on Having Presidential Qualities
• Race, Not Class, Dictates Republican Future
• California May Veer Left in Votes on Bullets, Tax and Executions
• NY Times Front Page Has Photo of Hillary Clinton Welcomed by Trump Signs in Florida
• So This Happened=> Hillary Tweets About Being Most Corrupt, Disliked Candidate in History
• Father of Raped and Murdered ISIS Hostage Kayla Mueller Endorses Donald Trump
INVESTOR'S BUSINESS DAILY
• Political News & Commentary: Andrew Malcolm
• Hillary Clinton Email Scandal Explained
• The Democrats' Comey Hypocrisy Knows No Bounds
• Clinton Foundation Scandal
• 'Enthusiasm For Clinton Has Ebbed': Newest National Poll Shows Trump Up by 1 Point
• 'Can You Imagine If This Were a Republican?': Megyn Kelly Goes After Donna Brazile and CNN
• Climate activist claims: 'Global warming' may 'drive record election turnout' Voters face 'unusually warm temperatures'
• Trump Takes Lead
• Hillary hints of war if Trump is elected
• Cooking the books?
• Peter Theil says Silicon Valley failed America
• The Party Girl Who Brought Trump to His Knees
• Donald Trump's Huge, Horrible Halloween Nightmare

• RCP Blog
• Real Clear Markets
• Trump Expands Map; Clinton Team Swarms Battlegrounds
• Scandals' Impact on Polls: A User's Guide – David Byler
• House Picture Murky as GOP Aims to Limit Losses
• Trump: Thank You Anthony Weiner! Good Job Huma!
• Sen. Boxer: Comey Committed "October Betrayal"
• Media Bias Is One Thing; Its Complicity Is Another
WALL STREET JOURNAL: OPINION JOURNAL
• Best of the Web (James Taranto)
• Inside the Affordable Care Act's Arizona Meltdown
• The Phony War Against CO2
• Meltdown at Justice



• Blogs: The Corner | Media Blog | Frum's Diary | Mark Levin | Sixers
• The Democrats Asked for This
• In Kansas, a GOP Congressman Tries to Outrun Trump and Governor Brownback
• The Clintons At the End of All Things
• The Democratic Elite Intentionally Inflicted Hillary Clinton's Corruption on America
• Still Think Hillary Clinton Is a Role Model for Your Daughter?

• Hillary and the FBI: Who Is Surprised?
• Clinton Foundation Should Be Investigated Under RICO
• Haiti Needs Electricity, So Hillary Gave It a Sweatshop



• Hillary Campaigns With Univision's Serial Groper, El Gordo
• To WashPost, Only Trump Blames Protests for NFL Woes
• Telemundo Anchor Smokescreens Clinton E-Mail Story
• If Hillary Wins, Liberal Journalists Paved Her Path to the Presidency
• 'Good Girls Revolt' Is 60s Feminist Nostalgia for 2016's 'Nasty Woman'
• Networks Aid Clinton's Bashing of Comey, Calm Worried Supporters
• Physicians' Participation in Obamacare Plummets 20 Percent
• 13,210 Syrian Refugees So Far in 2016; Up 675% from 2015; 99.1% Are Muslims
• WH: Obama 'Doesn't Believe That Director Comey Is Intentionally Trying to Influence' Election
• Pew: 275,000 Babies Born in U.S. From Illegal Alien Mothers in 2014



• Fox: Adelson Gives $25 Million to Attack Hillary
• Judicial Watch's Tom Fitton: DOJ, FBI Protecting the Clintons
• Hillary Super PAC Starts Spending in Wis., Eyes Pa. in Sign of Worry
• Defense Dubs Christie a Coward in Closings as Jury Gets Case

• 13,210 Syrian Refugees So Far in 2016; Up 675% from 2015; 99.1% Are Muslims
• WH: Obama 'Doesn't Believe That Director Comey Is Intentionally Trying to Influence' Election
• Pew: 275,000 Babies Born in U.S. From Illegal Alien Mothers in 2014
• Kerry Tells British Audience That US Election Campaign Can Be 'Downright Embarrassing'
• Hollande announces plans to send another 1,000 underage migrants to Britain as he vows the Calais Jungle camp will NEVER be allowed to return
• Burka-clad female ISIS supporter who converted to Islam screams 'Allahu Akbar' while attacking German police with a knife
• 'The state pension loophole that's given me 1,300 more per year for life'
• America Divided part 2: How Pennsylvania's deprived former industrial heartland is rising up again to fuel the fires of Donald Trump's White House campaign


• Clinton campaign blasts James Comey over 'jaw-dropping' double standards at FBI
• The view from Middletown: 'The perfect female presidential candidate doesn't exist'