• Obamacare Premiums Will Increase by Double-Digit Percentages Next Year
• 9 Controversies Obama Didn't Mention When He Denied Any 'Major Scandals'
• How America Ranked in New Study of Nations' Generosity
• 25 Years After Thomas Joins Supreme Court, a Friend Hails an American Originalist
• Californian's Fight Against Illegal College Subsidies for Illegal Immigrants Heads to Court
• Controversial Proposal for Nurses Could Expand Access to Care for Veterans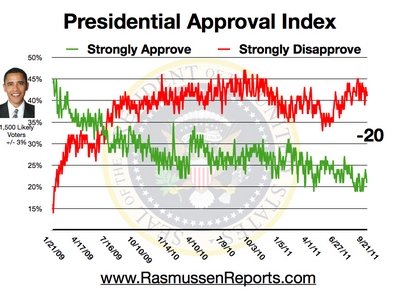 • Presidential Approval Index Tracking Poll
• Nevada President: Clinton 46%, Trump 42%
• White House Watch: Clinton Edges Ahead
• Beltway Confidential
• Trump's hallowed ground
• Biggest losers from Obamacare's premium hikes

• Digital Security Test Shows Podesta Emails Were UNALTERED By WikiLeaks
• Top University Stole Millions From Taxpayers By Faking Global Warming Research
• Obama Trip That Included Golf With Tiger Woods Cost Taxpayers MILLIONS
• Flashback: Clinton Admin Caused $14K In Damages To White House After Bush Was Elected
• Page Six
• Campaign manager tells Trump to stick to script or lose
• Zoo improves gorilla enclosure following Harambe's death
• Clintons benefit from yet another suspicious 'coincidence'


• Podesta Kept Up With Former Investment Firm Employer While at White House
• ABC on Obamacare Premium Hikes: 'Get Ready for Some Sticker Shock'
• America Rising Video Shows Down-Ballot Democrats Struggling to Defend Clinton's Honesty
• Obama to Fundraise for Hillary With CEO Facing $127 Million Wage-Theft Suit
• The Cyber Threat: Dyn Cyber Attack Highlights Internet of Things Hacking
• Obama Admin Announces Obamacare Premiums Will Increase by Double Digits Next Year
• How a Free Beacon Email Helped Cost a Clinton Crony a Campaign Gig
• O'Keefe: I don't see how Hillary can deny violating election law
• "Jackie" throws Rolling Stone reporter under the bus during video deposition

• The Note
• 'It's Over for Obamacare,' Trump Says of Big Hike in Premiums
• Poll: Clinton's Edge With Young People Crosses Racial Lines
• Yearning for Unity, Enduring Divisiveness
• Trump Rejects 'Phony' Polls, Insists 'We Are Winning'
"I must be honest. I can only read so many paragraphs of a New York Times story before I puke." -Rush Limbaugh
• Liberals Hope Elizabeth Warren Will Serve as Clinton's Scrutinizer in Chief
• Black Democrats to Hillary Clinton: Send Money to Take Congress
• Could Hillary Clinton Win Texas? Some Democrats Say Maybe
• U.S. Shakes Up Team on Eric Garner 'I Can't Breathe' Case
• DNC moves to discredit Project Veritas after latest video alleges campaign illegality
• Ex-CIA director says 'Fox News has jumped the shark' and abandoned 'conservatism'
• If Trump focuses on 'draining the swamp' in Washington, there's a path forward
• Is Hillary Clinton a 'nasty woman?' By her security staff's accounts, yes
• Women's Alcohol Consumption Catches Up to Men's
• Donald Trump launches nightly Facebook Live broadcast
• Feds can fight gun crime by fixing flaws in universal background checks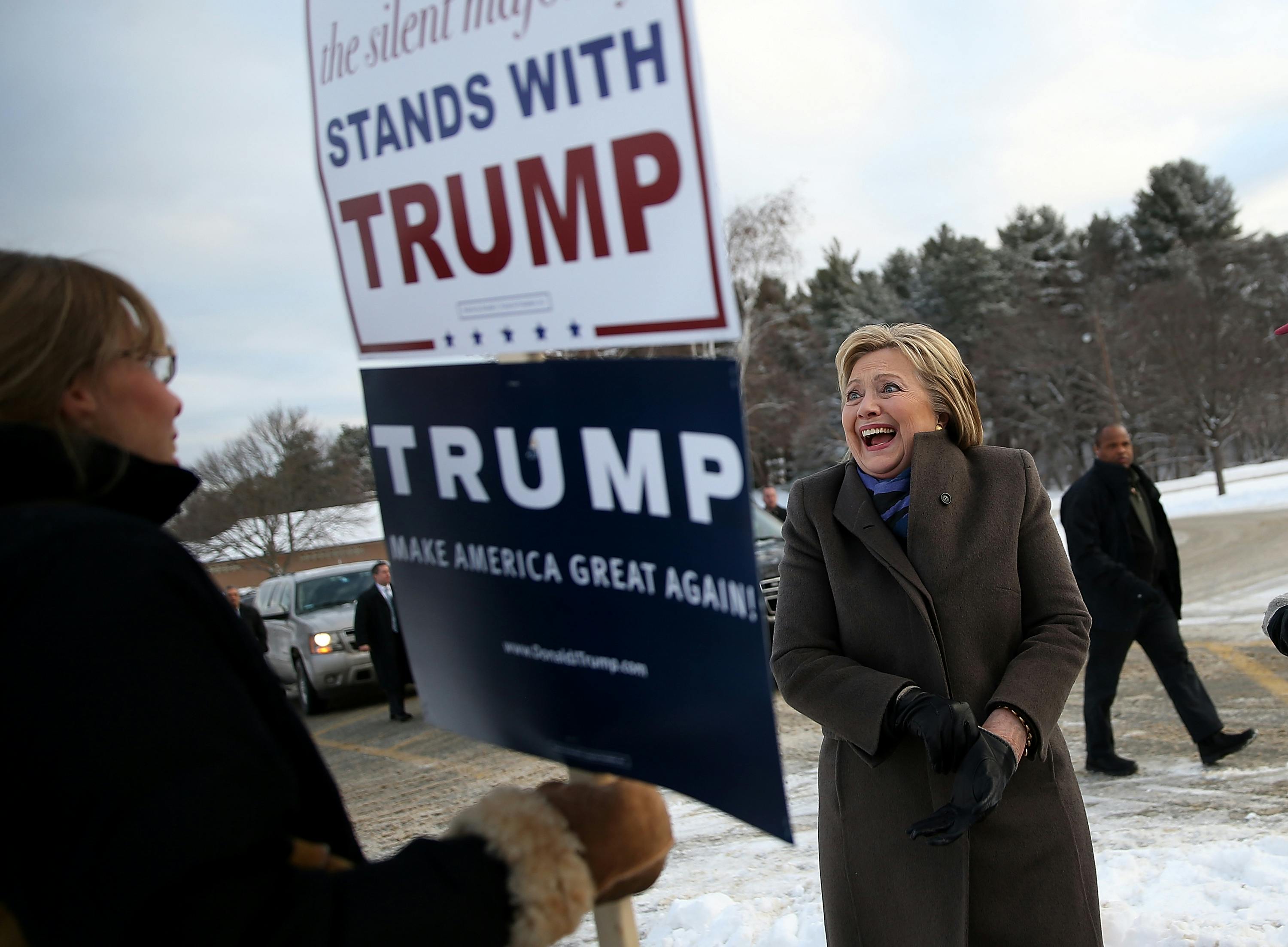 • The Briefing Room
• War over polls intensifies
• Buzz builds about Michelle's future
• Poll: GOP voters trust Trump more than Ryan to lead party

• Florida spirals away from Trump
• GOP candidates give up on Trump and run against Clinton
• Clinton aims to run up the score
• Key Obamacare premiums to jump 25 percent next year
• White House dodges on whether Obama will leave country under President Trump
• Clinton and Warren: Friends now, trouble ahead
• Today's Standard
• Washington Post Tells Readers to Ignore the Inconvenient Facts of the Iran Deal

• Obama's campaign mission: Protect his legacy, pummel Republicans oh, and elect Hillary Clinton
• A Republican senator's strategy to save his seat in one of the country's tightest races: Avoid Trump
• Republicans fear Trump's woes will flip Senate control to the Democrats and erode the House GOP majority



• Poll: Clinton gaining ground with young voters
• Policy Prescriptions: Trump and Clinton on economic growth
• On Trump, Sen. McConnell has gone from quiet to mum
• Trump, with electoral path narrowing, insists he's 'winning'



• Clinton slams Trump for comments on offensive against Islamic State
• On the ballot: two clashing visions of how America will powers its cars, homes
• In battleground Florida, tough stance on felons may sap votes for Democrats
• Must see TV: why gutting NAFTA unlikely to create U.S. jobs



• Post Politics Blog


• Attacks fly from Clinton and Trump in their sprint to finish
• North Carolina race could determine whether GOP keeps the Senate
• Kellyanne Conway's and Donald Trump's relationship is becoming bizarre
• The lap dogs of democracy who didn't bark at Trump

• Clinton Wins Third Debate, Gains Ground as 'Presidential'
• Obama's Comeuppance Tour
• The Nation Where the Most Under-35s Live With Their Parents
• The Rich Get Ready for Higher Taxes Under a President Clinton
• Inside Trump Tower: Gangsters, Gamblers, Celebrities
• At Least 65 MSM Reporters Were Meeting with and/or Coordinating Offline with Top Hillary Advisors
• THOUSANDS OF MUSLIMS Pray and Chant "Allahu Akbar" Outside Rome's Colosseum-Demand More Mosques
• GOP Voters Trust TRUMP over Paul Ryan to Lead Party Democrats Trust Ryan More
• CNN Crank Mocks Tomi Lahren and James O'Keefe Video That Has Twice as Many Views as HIS WEEKLY SHOW (Updated)
INVESTOR'S BUSINESS DAILY
• Political News & Commentary: Andrew Malcolm
• Turnout Time – Thomas Sowell
• Hillary's And Donald's Supreme Difference
• Trump's Contract With Voters Is It Too Late To Make A Difference?
• Joe Scarborough: Everything Conservatives Predicted About Obamacare Has Come True
• The Top Ten Media Myths Which Elected Hillary Clinton
• UN bans skeptical journalists from climate summit for holding views not 'particularly helpful'
• Amy Schumer Under Fire for 'Racist' Beyonc Parody Video
• Mark Ruffalo Rips 'Immoral' Hypocrite Obama at Climate Change Rally
• Ethan Hawke: Trump 'Fascist' for Vow to Prosecute Clinton Over Emails
• Jay Z to Headline Clinton Campaign Concert in Swing State of Ohio
• Trump Lays Groundwork for Trump TV
• The GOP Made Trump. Now He's Killing It.

• RCP Blog
• Real Clear Markets
• What James O'Keefe and WikiLeaks Tell Us About Journalism – Tom Kuntz
• Clinton: Trump Declaring Defeat In Mosul Before The Battle Has Even Started
WALL STREET JOURNAL: OPINION JOURNAL
• Best of the Web (James Taranto)
• My Former Republican Party – Bret Stephens
• The FBI's Clinton Probe Gets Curiouser



• Blogs: The Corner | Media Blog | Frum's Diary | Mark Levin | Sixers
• Sanctimony, Inc. – Victor Davis Hanson
• The Politics Two Unpopular Nominees Hath Wrought
• Trump's Biggest Vulnerability Is Trump
• Google/YouTube vs. Conservative Speech
• Why Is Indiana's Ninth District Competitive?

• Michael Moore: Voting for Trump Makes You a 'Legal Terrorist'
• MRC Study: TV's Twelve Weeks of Trump Bashing
• Mashable World Series Preview: Domestic Abusers Vs. Racists
• HRep. Becerra to Al Punto: Voters Are Like Children
• Nets Ignore Stories Damaging to Clinton, Hype Her Confidence and Gains
• BS, NBC Censor Obama Admin. Admitting ObamaCare Premiums Skyrocketing
• Single Provider: 5 States Will Have Only 1 Obamacare Insurance Provider
• Military Leaders: 'We're Seeing a Lot of Interest' from Women Looking to Join Combat Units
• Obama Administration Confirms Average 25% Premium Hikes on Exchanges
• WikiLeaks: Hillary Should Host a Party, Be Photographed With a Beer and 'Letting Loose to Some Music'



• Obamacare Premiums Soaring by Double Digits
• Harry Reid: Nuclear Option Will Get Clinton Court Nominees Approved
• Dick Morris: Regarding Polls, Turnout Is Everything
• Uber Self-Driving Truck Loads Up on Budweiser for First Delivery

• Veritas Video Shows Hillary Ties to Disrupting Trump Events
• Gay Couple Receives Death Threats from Gay Community for Trump Support
• Poll: Over Half of Clinton Supporters Will Not Accept Trump as a 'Legitimate President'
• Goldman Sachs CEO on Clinton Ties to Wall Street: 'Of Course We Engage'
• Hillary Personally ordered 'Donald Duck' troll campaign that broke the law
• Trump leverages another sports hero as Florida State football legend Bobby Bowden delivers ringing endorsement
• Trump says his campaign is 'bigger than Brexit'
• Which swing states will determine whether Donald Trump or Hillary Clinton will win?


• Trump campaigns in Florida as Hillary surges in polls
• 'Mothers of the Movement' team with Hillary Clinton in bid for black vote
• The GOP must do something about the conservative media industrial complex if it wants to survive