• Inside Donald Trump's Total Meltdown
• This Lawsuit Isn't Answer for Detroit Students Wanting a Decent Education
• No Mass Exodus Out of RSC for Freedom Caucus Members
• Group Claims YouTube Is Restricting PragerU Educational Videos
• The All-Out Assault on the First Amendment
• Why Virginia's 'Reasonable' Voter ID Law Could Survive the Courts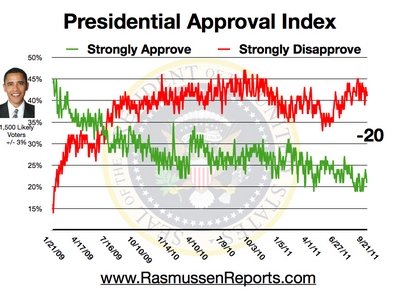 • Presidential Approval Index Tracking Poll
• White House Watch: Trump Takes the Lead
• Voters Rate Bill Clinton's Behavior Toward Women Worse Than Trump's
• Beltway Confidential
• The Fact-Checkers Keep Destroying Fact-Checking – Timothy Carney
• David Satter: Understanding Putin
• Two women emerge to accuse Trump of unwanted touchings

• Trump Denies It All: Calls Groping Claims A 'Coordinated Character Assassination'
• FBI Source: Majority Of Staff On Clinton Case Wanted Her Prosecuted
• Clinton Staffers Tried To Delay Union Vote To Stop Bernie Endorsement
• Jordanian 'Student' Intentionally Slams Plane Into Downtown Conn.
• Page Six
• Did FBI Chief Lie to Congress About Clinton Email Probe? – Paul Sperry
• Why Israel Fears President Obama's Last Days


• 'Bill Clinton Is a Rapist' Protestor Removed From Kaine's Event
• Jason Kander Approved Incorporation of KKK Group
• Clinton Backed Egypt's Muslim Brotherhood Regime
• Perez Used Government Account to Coordinate With Clinton Campaign
• Clinton Campaign Worried Bill Seemed 'Out of Touch' on Trail
• Report: Trump campaign surrendering Virginia
• The amazing timing of the sexual misconduct accusations against Trump

• The Note
• Saudi Sculptures, Cuban Cigars Among Foreign Gifts to Obama
• Obama to Campaign for Clinton, Ohio Dems as 2016 Map Narrows
• Q&A: Did the Clintons 'Cash In' on Haiti's Earthquake?
• North Carolina Senate Debate Likely to Mention Trump, ACLU
"I must be honest. I can only read so many paragraphs of a New York Times story before I puke." -Rush Limbaugh
• Trump Is Embracing an Unlikely Ally: WikiLeaks
• Donald Trump's Scary Election Day Gambit
• Two Women Say Donald Trump Touched Them Inappropriately
• Some in G.O.P. Who Deserted Donald Trump Over Lewd Tape Are Returning
• Clinton campaign mocks Catholics, Southerners, 'needy Latinos' in emails
• Obama backs activists as N.D. pipeline protest spirals out of control
• Immigration lobby sues to resume Obama's deportation amnesty
• University of Florida encourages students to report offensive Halloween costumes
• Debate 2016: What Goes on in Your Brain When People Invade Your Space
• Rush Limbaugh suggests 'the left' is too uptight about sex having to be consensual: 'here come the rape police'
• White woman at Trump rally holds 'Blacks for Trump' sign that links to conspiracy website

• The Briefing Room
• Could the House really flip?
• Republicans eyeing 2020 struggle with Trump
• Multiple women say Trump touched them inappropriately

• RNC TV ad spending for Trump: $0
• How Democrats are using Trump's hot-mic fiasco
• Inside Clinton's fragile relationship with fellow Democrats
• Trump threatens to sue New York Times over groping story

• Russians, lies and WikiLeaks
• New email shows Brazile may have had exact wording of proposed town hall question before CNN
• Today's Standard
• Hillary Could Get Her Wish List If Democrats Take the House

• Bob Dylan wins the Nobel Prize in Literature
• Democrats see GOP overreach and an electoral opening in North Carolina
• Pro-Clinton millennials could make the difference in the swing state of Florida but there's a catch



• 2016 race devolves into ugly fight over treatment of women
• Officials say US missiles destroy radar sites on Yemen coast
• More than 65 killed in last 3 days in Aleppo
• 'Extremely dangerous' Hurricane Nicole to pummel Bermuda



• Trump's missing donors: the people who work for him
• Trump intensifies attacks on Ryan with four weeks left until Election Day
• Putin rejects accusations of meddling in U.S. election
• Clinton aides sought to minimize fallout with White House on Keystone: emails

• Judge gives Florida voters more time to register after hurricane



• Post Politics Blog


• Hacked emails show anxiety over Clinton candidacy
• The closing argument against Donald Trump
• How the GOP's Big Tent turned into a house of horrors
• Did WikiLeaks make Hillary Clinton look two-faced, or clear-eyed?

• Trump's Image Slides Among Republicans
• Ahead of Elections, U.S. Congress Approval at 18%
• U.S. Enters Yemen War With Radar Strikes After Warship Targeted
• $10 Million Says Hillary Wins
• Clinton Cartel: Accuses Trump and Assange of Sex Crimes to Stop Bleeding
• WIkileaks DUMPS Another 2,000 Podesta Emails
INVESTOR'S BUSINESS DAILY
• Political News & Commentary: Andrew Malcolm
• Clinton Foundation Scandal
• The Out-Of-Control Dodd-Frank Consumer Bureau Gets Its Wings Clipped
• Billy Bush Might Very Well Win if He Sues NBC Over 'Pussy Grab' Tape
• Bill Clinton on Trump Debate Attacks: 'I'm Beyond Being Moved or Surprised'
• Memo Reveals Steyer's WH Climate Influence Proposed 'extreme weather SWAT team' to exploit natural disasters
• Robert De Niro: Trump Supporter Jon Voight 'Delusional'
• Ben & Jerry's Faces Boycott After Endorsing Black Lives Matter
• Gun Control Advocate Kim Kardashian Beefs Up Security after Paris Robbery
• Wikileaks: Clinton Camp Entertained Having Pitbull Produce a Hillary Song
• Exclusive: Animated 'Clinton Cash: A Graphic Novel' Ad Highlights Clinton Foundation Pay-to-Play Schemes
• Pamela Geller on the Trump Video: Liberals Suddenly Discover Morality
• Report: CT Student Pilot Was 'Distraught,' Fought Instructor for Control
• Four Women Describe Nonconsensual Touching by Trump

• RCP Blog
• Real Clear Markets
• Where the Race Stands With 26 Days to Go – Sean Trende
• Battlegrounds: Fear, Loathing and Turnout in Wisconsin – Tom Bevan
• Election Probabilities Made Clear – David Byler
• Trump: Corporate Media Can't Report On The Establishment, Because It Is The Establishment
• Kaine Reveals Emptiness of Democratic Policies
WALL STREET JOURNAL: OPINION JOURNAL
• Best of the Web (James Taranto)
• Should Christians Vote for Trump? – Eric Metaxas



• Blogs: The Corner | Media Blog | Frum's Diary | Mark Levin | Sixers
• The Accusers
• Trump's Embarrassing Surrogate Circus
• Medieval America
• The 'Diploma Divide' Explains Why Iowa Looks Better for Trump than New Hampshire

• Teams Kneel at the Altar of Tax Subsidies



• NYT's Kristof: Media's 'Lack of Religious Diversity' A 'Weakness'
• Rare Vigorous, Direct Pushback Against Liberal Jorge Ramos
• NY Times Tries to Crush Trump Campaign with Sex-Harassment Complaints
• Gov Invokes Reagan as He Rounds Up Muslims on 'Designated Survivor'
• CNN Liberals Try to Deny Hillary Laughed About Defending Child Rapist
• ABC's WNT Finally Discovers WikiLeaks, Ignores Slam of Catholics
• Media Have Enormous Tolerance for Intolerance Against Catholics
• National Park Service Explores 'LGBT History and Heritage…Sex, Love and Relationships'
• Liberals Call For Decriminalization of All Illicit Drugs for Personal Use
• WikiLeaks: Liberal Journalist Was Troubled by Secretary Clinton 'Doing Gossip Emails With Sid Blumenthal'



• Trump Denies NY Times Groping Allegations of 2 Women
• Washington Post Endorses Clinton for President 'Without Hesitation'
• North Carolina Floods: 'Every Hour It's Worse'
• Bill Bennett: Hillary 'Crowd Anti-Catholic for a Long Time'

• MSNBC Host Tells Republican: 'You'd Be Fine With' Trump Saying, 'I Really Like Raping Women'
• Podesta Emails Bemoan '4 White Boys Running' for President
• Clinton Claims Matthew Was Caused By Climate Change
• Poll: Three-Quarters of Blacks Approve of National Anthem Protests
• The Apprentice sound engineer says Donald Trump 'verbally abused him on set'
• Clinton finds a new force in Vegas to handle 'rapist' hecklers
• Mexican protesters burn pinata resembling Donald Trump
• Hillary Clinton adviser suggests Russia could have coordinated with Donald Trump's campaign over email hack


• Can Clinton win Utah? Poll shows her tied with Trump and independent
• Fareed Zakaria: The world is 'freaking out' over the US election
• CNN anchor grills Trump campaign manager in contentious 30-minute live interview