RUSH: You won't believe this. It's the headline. "Gloria Steinem Keynotes Planned Parenthood Fundraiser: 'Forced Childbirth Is the Single Biggest Cause of Global Warming,'" unquote. Don't smirk. You used to buy every line. Whatever Algore said in the movie, you believed it. I'm glad we saved you. But "forced childbirth"? That's along the meme that it's an illness. Childbirth is male oppression.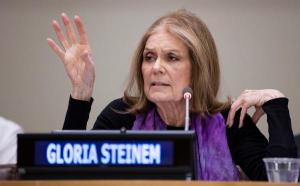 Yeah, look at Angelina Jolie and Brad Pitt. How many is she walking around with now, six?
Can you imagine the damage that family is doing to global warming under Gloria Steinem's theory? Just think of this: "Forced Childbirth Is the Single Biggest Cause of Global Warming." Are those people panicking yet, do you think? But before you… Folks, I always have to issue this caveat. There are a dangerously large, sad, large number of Millennials who are gonna eat every word of that up and believe it. I have been shocked to learn how successful the global warming propaganda has been with Millennials.
And you know why? You know what the keyword is with Millennials? I've studied this, too. I'm prepared now to announce the results of my in-depth research. "Sustainability" is the magic word with Millennials. If you tell 'em something is "unsustainable," they will oppose it. It's amazing. You tell them it is "sustainable;" they love it. "Well, our current way of life means the climate is unsustainable," which means to Millennials, to a majority of them, we have to alter our way of life because where we're headed now, "The earth's life cycle systems are not sustainable."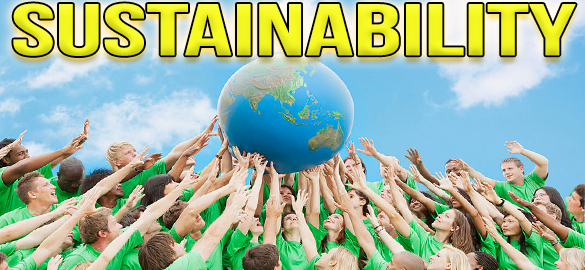 I was shocked to learn how many Millennials really believe that by the time they hit 60 or 65 or whatever Social Security age is gonna be for them, that the planet is going to be largely uninhabitable. They believe that almost identically the way seasoned citizens back in the sixties, seventies, and eighties believed it when the Democrats told them that the Republicans want to kill Social Security and their benefits and kick them out of their houses. Remember how when you heard that you said, "Why do these old people believe it?"
And I said, "'Cause they can't afford not to. What if it is true? They're gonna have nothing! So they're gonna keep voting Democrat just to make sure. They can't trust that the Democrats are lying to them." And the Millennials are pretty much on the same page when it comes to climate change. They just believe it. It's their future. And, if there's no planet, inhabitable planet, and they haven't figured how to get us to Mars, they're cooked.