• Trump's Deportation Waffle Highlights Campaign Weaknesses
• Russia's Military Exercises Fuel Fears of Continued Aggression
• Hacking of Election Data Raises Concerns for States Without Voter ID
• Olympic Shooter Kim Rhode Talks Gun Control, Feminism, and Media Bias
• California Legislature Adopts Bill That Would Make It Tougher for Government to Take Your Stuff
• Unlike the NFL's Colin Kaepernick, Frederick Douglass Loved 'The Star-Spangled Banner'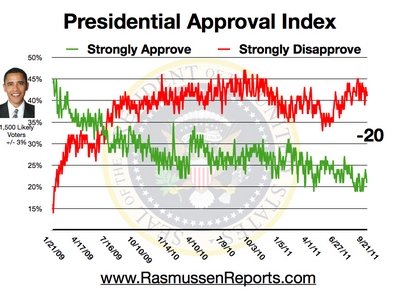 • Presidential Approval Index Tracking Poll
• Voters Say Media, Not Candidates, Setting Agenda For 2016 Election
• Is There Silent Trump Support That Pollsters Are Missing?
• Beltway Confidential
• Colin Kaepernick, Bench Warmer
• Climate Change: Is There Anything It Can't Do?

• Facebook's News Content Staff Was Filled With Liberals
• Obama's Doctor Says Hillary Clinton Should Undergo A 'Thorough Neurological Examination'
• Huma Abedin Was Worried About Using Her BlackBerry Overseas, In Contrast To Hillary
• Leaked Doc: Pelosi Has Known Obama's ISIS Strategy Will Fail Since 2014
• Page Six
• A Fresh Reminder That Clinton Never Plays by the Rules
• Clinton emailed classified information after leaving State Dept.
• Anthony Weiner bragged about using his kid as a 'chick magnet'


• Gov't Missed Major Threat to Internet Independence
• NY Attorney General Accused of Skirting Public Records Law
• Report: State Dept Offers $3M Reward for ISIS Militant Who Received U.S.-Funded Training
• CBS: Clinton 'Too Busy Ignoring Reporters to Insult Them'
• A very special salute to Florida Democrats for the Graysons' kiss-off
• In an alarming turn, Iran and Venezuela warm up to each other

• Poll: Clinton Unpopularity at New High, on Par With Trump
• Clinton to Stress American Exceptionalism in Ohio
• Trump Has Surprise Mexico Visit Ahead of Immigration Speech
• Trump Set to Give 'Major' Immigration Speech
"I must be honest. I can only read so many paragraphs of a New York Times story before I puke." -Rush Limbaugh
• Trump to Visit Mexico Hours Before Speech on Immigration
• Stumping for Hillary Clinton, Obama Will Urge His Supporters to Get Out the Vote
• Tim Kaine Presses Donald Trump on Health, Mocking a Doctor's Letter
• Hillary Clinton Piles Up Research in Bid to Needle Donald Trump at First Debate
• IRS doesn't tell 1M taxpayers that illegals stole their Social Security numbers
• Hillary Clinton's unpopularity hits new high: poll
• Hillary Clinton to explain to court who 'recommended' secret email account
• Donald Trump's campaign manager: Mexico visit a 'decisive presidential move'
• Three Hurricanes Seen From Space Station On Same Day
• Abedin relaxing in Hamptons hours before learning about Weiner's latest horndog antics
• Obama to name board tasked with fixing Puerto Rico's money woes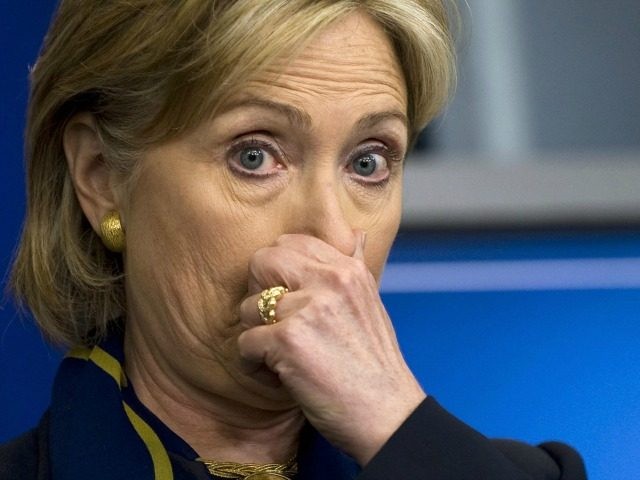 • Clinton emailed classified info after leaving State: report
• Poll: Record number of Americans dislike Clinton
• Former Mexican president: Trump will be 'rejected by everybody here'

• Mexico rages against Trump visit
• Trump hammers Clinton for new Benghazi emails
• Trump chilled by cold Election Day reality
• Clinton camp thinks Trump fell for old trick

• Poll: Clinton just as unpopular as Trump with voters
• Poll: Clinton tightens grip on Pennsylvania base
• Today's Standard
• Why We Stand

• Donald Trump still has a path to victory, but it's a tough one
• Trump's chaotic day includes a Mexico visit and an immigration speech, but it might not clarify his policy
• State Department says Benghazi emails involving Clinton recovered by FBI



• In political gamble, Trump to make surprising trip to Mexico
• Clinton to stress American exceptionalism in Ohio
• Mexico wonders why its president is meeting with Trump
• ISIS spokesman killed in Syria in major blow to militant group



• Trump meeting leader who likened him to fascists
• Courting Republicans, Clinton to tout 'American exceptionalism'
• Maine Republican leader keeps pressure on embattled governor
• Trump calls Democrats 'party of slavery' in minority outreach effort



• Post Politics Blog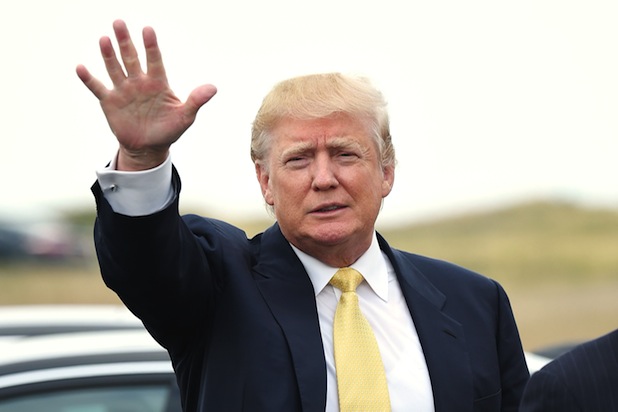 • Trump to meet in Mexico with country's president ahead of key speech
• With immigration speech, Trump risks alienating voting blocs
• A record number of Americans now dislike Hillary Clinton
• Donald Trump's Mexico gamble

• Americans' Life Evaluations Improve During Obama Era
• Few Millennials Are Engaged at Work
• The 3 Percent Raise Is Pathetic. Why Are We Still Getting It?
• Never Told a Spouse How Much Money Is in Your 401(k)? You're Not Alone
• Modesty Could Have Averted the Anguish of Obamacare – Megan McArdle
• Chicago's Safe Space for Free Speech
• Sick Hillary Tries to Get Out of Van, Nearly Falls, Looks Whipped
• High School Student Holds Up Trump Sign During Assembly Gets 3 Day Suspension
• August Totals: Trump Spoke to 200,000 Supporters Hillary Spoke to Elitist Donors
• Did Brit Paul McCartney Just Let Slip He Made an Illegal Contribution to Hillary Clinton?
INVESTOR'S BUSINESS DAILY
• Political News & Commentary: Andrew Malcolm
• Of Course Clinton Deleted Those Benghazi Emails on Purpose – Kerry Jackson
• Mika Brzezinski Slams Latest Clinton Email Excuses: 'People Are Not That Dumb'
• Colin Kaepernick Doesn't Care About Black Lives, He Cares About Colin Kaepernick
• Obama will bypass Senate, ratify Paris climate accord himself during trip to China: report Morano Responds
• Hillary and Bill Clinton Dance with Paul McCartney at Fundraiser
• John Legend: Star-Spangled Banner is a 'Weak Song'
• Willow Smith: People Dying at the Hands of 'Unconscious Cops'
• James Woods Tells Colin Kaepernick: Keep Your 'Worthless Ass in the Mud'
• Trump Plotting Mexico Trip
• Trump's Despicable Anti-Muslim Huma Abedin Smear

• RCP Blog
• Real Clear Markets
• Trump Talk to Focus on Borders, Not Deportation – Rebecca Berg
• Dems Fear Trump Wedge Could Torpedo Down-Ballot Wins – Caitlin Huey-Burns
• Trump: "The Democratic Party Is The Party Of Slavery"
• Karma for the Clintons at Last?
WALL STREET JOURNAL: OPINION JOURNAL
• Best of the Web (James Taranto)
• Trump's Immigration Shift Is a Winner – Jason Riley
• How the Exxon Case Unraveled – Holman Jenkins



• Blogs: The Corner | Media Blog | Frum's Diary | Mark Levin | Sixers
• Can GOP Factions Resolve the Intra-Party Feud after 2016?
• Time to John Birch the Alt-Right
• iLeave
• No-Loitering Policies Are Welcomed by Residents in High-Crime Areas

• Way Beyond a Double Standard
• Hillary Charges Racism



• Oops? CNN Takes Snarky Shot at John McCain's Age?
• Excited NBC Reporter Boards 'Flight Into History' to Cuba
• 93% of Network Stories Ignore Fed Role in EpiPen Crisis
• 'Doonesbury' Creator: Bleah, Mocking Hillary 'Feels Like Homework'
• AP Omits Kaepernick's 'Prison' Comment on Hillary, Covers Trump Dig
• Obama Commutes the Sentences of 111 More Federal Inmates
• Is Administration Doing Anything About ISIS Genocide Against Christians? Lawsuit Filed
• Reid Asks FBI to Investigate Possible 'Russian Government Tampering in Our Presidential Election'



• Trump to Meet With Mexican President Ahead of Immigration Speech
• SF Police: 49ers, NFL Must Denounce QB's 'Foolish Statements'
• Pollster Luntz: GOP's Message Not Reaching Millennials
• Former Obama Doctor: Hillary Should Have 'Neurological Examination'

• Six Years After Obamacare, 11 Percent Remain Uninsured
• Chappelle: 'Black Lives Matter is a Terrible Slogan'
• Fmr. Al-Qaeda Recruiter Hired by George Washington University
• NFL Insider: Kaepernick Could Be Released
• Trump is heading to Mexico
• Could killer AI robots bring down America?
• Hollande casts doubt on EU-US trade deal as French trade minister declares 'TTIP is dead'
• Top Clinton aide Huma Abedin separates from husband Anthony Weiner after latest 'sext scandal'


• Trump announces trip to Mexico for talks with President Pea Nieto
• Hillary Clinton's response to Honduras crisis draws scrutiny amid violence
• Limbaugh battles with caller in tense exchange over Donald Trump's immigration waffling