• Donald Trump to Focus on Immigration, Reach Out to Black Voters Ahead of Labor Day
• House Freedom Caucus Flirts With Republican Study Committee Exodus
• Amid Voter ID Battles, Here Are 7 Things the Government Requires IDs For
• True Feminism and the Constitution Have Always Been Compatible
• How Republicans in Congress Would Respond to Big-Spending Infrastructure Push
• 3 Ways Obama's New Overtime Rule Will Hurt Employees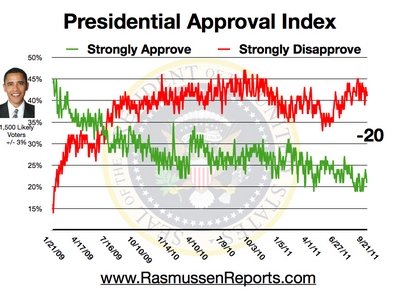 • Presidential Approval Index Tracking Poll
• Trump Voters Don't Like the Feds, Clinton Voters Do
• Most Favor America First Foreign Policy, Think Obama Disagrees
• Beltway Confidential
• The naked truth about the burkini ban
• Chicago U to the crybullies: You can handle the truth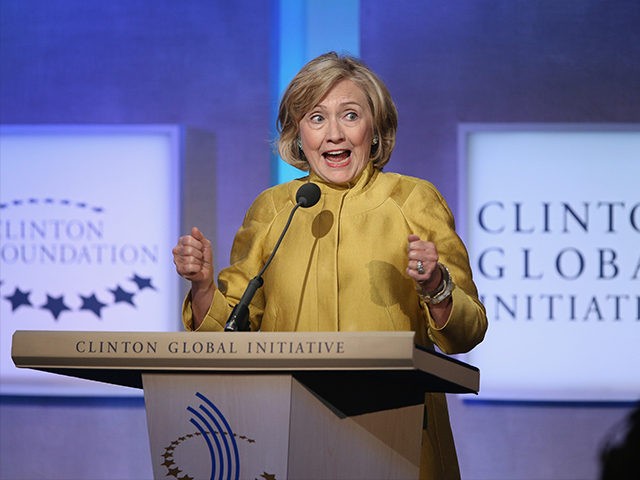 • Billionaire Clinton Foundation Donor Denied Entry Into US Because Of Terror Ties
• Donald Trump's Current Immigration Policy Will Deport A Laughably Low Number Of Illegal Immigrants
• Trump Continues Climb Against Clinton
• Leaked Soros Document Calls For Rigging Internet To Favor 'Open Society' Supporters
• Page Six
• Brexit Is Actually Boosting the UK Economy – Nicole Gelinas
• Anthony Weiner deletes Twitter amid new sexting scandal
• Anthony Weiner sexted busty brunette while his son was in bed with him


• The Cyber Threat: iPhone Software Targeted in Government-Linked Hack
• ISIS Terrorists Infiltrating Canada, Suspected of Plotting Attacks
• Feds Spend $911,056 Studying the Drinking Habits of Lesbian Couples
• Former SecDef: Hillary Clinton 'Not Involved in National Security Issues' as First Lady
• CO Wage Hike Group Denies Accusations It Paid Workers Below $12 Per Hour
• Government Funds to Mylan Spiked After Manchin's Daughter Became CEO
• Another Russian journalist "commits suicide"
• Donna Brazile just made a startling admission in her defense of Clinton Foundation
• CNN attacks Associated Press report on Hillary's Clinton Foundation meetings
• Colin Kaepernick is well within his rights to not stand for National Anthem

• The Note
• Trump Trips Up Immigration Messaging
• Trump Plans Major Ad Buy After Weeks of Being Outspent
• On Syria, Democrats Look to Deflect the Conversation
• A $400 Million Cash Payment to Iran Has Little Precedent
"I must be honest. I can only read so many paragraphs of a New York Times story before I puke." -Rush Limbaugh
• Democrats See Opening in Traditional GOP Bastions
• New Orleans Is Training Officers to Police One Another
• Muslims Seek New Burial Ground, and a Small Town Balks
• Democrats Step Up Pursuit of House Republicans Left Limping by Donald Trump
• Trump warns of 'rigged' election, recruits volunteers to monitor polling places
• Obama will bypass Senate, ratify Paris climate accord himself during trip to China: report
• Donald Trump: 'Major speech' on illegal immigration coming Wednesday in Arizona
• Donna Brazile defends Clinton Foundation, says favor seeking 'normal'
• Computers Can Sense Sarcasm? Yeah, Right
• Trump campaign CEO Bannon fired woman on maternity leave: suit
• Donald Trump is Democrats' new weapon in battle for control of New York Senate

• Trump mocks Clinton for failing DC bar exam
• Trump: I will 'stop the slaughter' in black communities
• Trump to campaign in front of black audience in Detroit

• Meet the man siphoning money from Donald Trump
• Could undecided voters swing the election?
• Trump's new aim: Poison a Clinton presidency
• Plouffe: 'We have a psychopath running for president'
• Meet Hillary Clinton's anger translator
• Why McCain refuses to go maverick on Trump
• Today's Standard
• College Republicans Aren't Happy With Trump

• Trump's immigration pivot: Will he be the latest Republican to alienate the base?
• Clinton slams Trump. But she's also asking mainstream Republicans to break with him
• In one Texas congressional race, there's a third candidate and his name is Trump



• Trump plans detailed immigration talk as questions remain
• In drought, drones help California farmers save every drop
• Attackers set fire to Belgian crime lab, sparking bomb scare
• Pope Francis chats in person with Facebook CEO Zuckerberg



• FBI detects breaches against two state voter systems
• Trump vows crackdown on immigrants who overstay visas if elected
• Clinton attacks Trump's outreach to black voters in new ad
• Clinton leads Trump by 5 points in Reuters/Ipsos poll



• What's at stake for the world in America's presidential election
• Why so many Iowa Republicans are embracing Trump
• She famously said women can't have it all. Now she says no one can.
• Sen. John McCain is in the fight of his life in the age of Trump

• U.S. Workers' Satisfaction With Job Dimensions Increases
• Clinton Hispanic Advantage Smaller Among U.S.-Born Hispanics
• Clinton Tries to Separate Trump From Republicans, Worrying Some Democrats
• A Tax Amnesty's Burden of Hope
• Will 2016 Come Down to the Electoral Map? – Albert Hunt
• Clemson University Administrator Stops Man From Praying on Campus "This isn't a free speech area."
• Retreating ISIS Fighters Flood River, City Streets with Crude Oil
• Wikileaks: DNC Chair Donna Brazile Violated DNC Charter Just Like Wasserman Schultz
• Huffington Post Deletes Articles and Terminates Writer for Questioning Hillary's Health
• 49er's QB Kaepernick Says He Will Continue to Sit During the National Anthem because Racism (VIDEO)
INVESTOR'S BUSINESS DAILY
• Political News & Commentary: Andrew Malcolm
• Fed's Bad Timing For A Rate Hike
• Massive ObamaCare Rate Hikes Are A Good Thing, White House Says
• Frustrated Jake Tapper Confronts Pence For Blaming Media: 'We Just Ran the Clip!'
• Former Fox Contributor Bo Dietl to Challenge 'Big Bird' de Blasio in NYC Mayoral Bid: 'I Got Balls!'
• Weather Channel Founder Warns Gore May 'Win' Climate Debate in 2016 Gore May 'Declare Victory'
• Barbra Streisand Says She Will Move to Australia If Trump Becomes President
• Don Cheadle Tells Trump: 'Die In a Grease Fire'
• Obama First Date Movie 'Southside With You' Gets Stood Up at Box Office
• Roseanne: Hillary and Her 'Nazi' Advisors Will Be 'Death of Israel'
• Chris Rock Comedy Special Removed from Delta Airlines for 'F*ggot' Joke
• Foreign Hackers Hit Two State Electoral Databases
• FBI vs. State Department Over Hillary Clinton's Secrets

• RCP Blog
• Real Clear Markets
• Portman Shows How Republican Senators Can Outpace Trump
• Social Justice Warriors Against Free Speech – Charles Lipson
• Conway: Trump Is Planning Campaign Events At Inner-City Black Churches
• Karma for the Clintons at Last?
WALL STREET JOURNAL: OPINION JOURNAL
• Best of the Web (James Taranto)
• Poor Children Need a New Brown v. Board of Education
• Another Obama Parting Gift



• Blogs: The Corner | Media Blog | Frum's Diary | Mark Levin | Sixers
• My Money Is on a Trump Victory – Heather Higgins
• Why Immigration Hawks Aren't Outraged by Trump's About-Face
• Keep Swinging, Mr. President
• Why Race Relations Got Worse

• The 491: Is the Alt-Right Racist?
• Two Hundred Yards Is Too Close
• Clinton Would Be Jailed Were She a Doctor



• What Really Drove Target's Single-Stall Bathroom Move: Falling Traffic
• MRC's Brent Bozell Challenges Univision's Jorge Ramos to Debate
• Van Jones Sounds Sensible Next to NYT's Ana Marie Cox in Sunday Mag
• CNN Panelists Defend NFL's Kaepernick on Anti-US Statement
• Reince Priebus: 'You're Not Going to Have a Pathway to Citizenship With Donald Trump'
• Allen West to Kaepernick: Why I Salute When Anthem Is Played
• David Plouffe: 'Public Option' Needed to Save Obamacare
• Obama's New Job-Creation Plan: Bring More Foreign Entrepreneurs to U.S.



• Trump Getting Debate Prep Help From Roger Ailes, Laura Ingraham
• GOP Voter Registration on Rise in 3 Battleground States
• Report: Anthony Weiner in New Sexting Scandal
• Pope Francis Chats in Person With Facebook CEO Zuckerberg

• The DOJ Released a Film Helping Cops Talk To Transgenders
• 'Justice' Department Panders to Racial Divisions in New Housing
• Biden: 'US and N. America Will Be the ENEGRY EPICENTER for 21st Century'
• FDA Now Advising 'Universal Testing' for Zika in All Donated Blood in US
• Trump feud with 'Morning Joe' boils over
• Trump spends nearly $10 million to run new ad hitting Clinton on jobs and the economy
• Isil suicide bomber kills 60 in attack on military base in Yemen
• Donald Trump vows to begin deportations immediately if he is sworn in as president


• Trump's slump in Nascar country deepens Republican fears of defeat
• Trump surrogates: Republican's position on immigration has not changed
• There's great news for some of the poorest workers in America