• Inside Donald Trump's Meltdown
• The US Should Halt UN Aid for Hamas
• AARP's Retreat From Conservative Forum Part of 'Great Silencing'
• Wells Fargo Won't Do Business With Online Knife Sellers
• District of Columbia Residents Challenge Stun Gun Ban
• College Football Becomes Latest Goal Line for LGBT Activists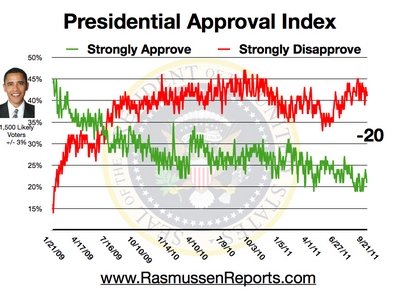 • Presidential Approval Index Tracking Poll
• White House Watch: Clinton 43%, Trump 40%, Johnson 8%, Stein 2%
• Most Want to See Clinton, Trump Tax Returns, Medical Records
• Beltway Confidential
• What everyone's missing about Trump's Second Amendment comment
• Over the Top and Around the Bend

• Fugitives Get To Rape, Rob And Reside In Public Housing
• Loretta Lynch's Justice Dept. Declined FBI Request To Investigate Clinton Foundation
• Gingrich: Hillary Has 'Done Nothing All Year Except Lie'
• Independents Favor Clinton Over Trump, New Poll Reveals
• Page Six
• Jobs may not be the only thing cut at the New York Times
• Christie Brinkley got sick of John Mellencamp's 'redneck ways'
• The election is a choice between envy or economic growth


• NEA Provided Swedish Massages for Employees to Deal With 'Stress'
• China Steps Up Naval Presence Near Key Disputed Island
• Pence: Media is 'Overwhelmingly Biased' in Favor of Electing Hillary Clinton
• Possible De Blasio Replacement Faced Own Ethics Issues
• Workers File Brief to Defend WI Right to Work
• Hillary Clinton Gets 'Carried Away' By Clean Energy and Advanced Manufacturing
• Obamacare Costs Incentivized Smokers to Forego Coverage, Smoke More. Middle-aged smokers paid $70 more for coverage on average
• Ukraine Orders Troops to High Alert
• Tapper: Pay-for-play emails show 'Clintons think rules don't apply to them"
• Saudi Arabia hates religious freedom, LOVES Clinton Foundation
• State Department refuses to say when cash plane landed in Iran

• The Note
• Clinton Expected to Release 2015 Tax Returns
• Clinton to Portray Trump Economic Plans as Handouts for Rich
• With Bernie Busted, Young Adults See Third-Party Appeal (POLL)
• Police Grab Man Climbing Trump Tower in New York City
"I must be honest. I can only read so many paragraphs of a New York Times story before I puke." -Rush Limbaugh
• As Trump Loses Allies in GOP, the NRA Stands By Him
• A Group That Trump and Clinton Barely Mention: The Poor
• Hack of Democrats Is Said to Be Wider: Over 100 Accounts
• Harassment Crisis Builds at Fox, Even After Swift Response
• Israeli athletes in Rio endure 'shocking' hostility, taunting by Muslim nations
• Donald Trump doubles down: Obama was 'absolutely' the founder of ISIS
• Physicist who foresees global cooling says other scientists tried to 'silence' her
• Democrats blame Iraq war for ISIS, making Hillary Clinton collateral damage
• The 'Doping Arms Race': How Athletes Evade Testing
• Trump's NC campaign manager pulled gun on staffer: suit
• NRA unveils $3M ad campaign against Hillary Clinton

• The Briefing Room
• Gloom sets in for GOP
• Next president faces possible ObamaCare meltdown
• Rasmussen: Clinton up by 3 over Trump

• Trump ramps up attack on Obama as founder of Islamic State
• Ethicists: Clinton team violated 'spirit' of pledge
• House probe: Military put rosy spin on war against Islamic State
• Poll: Hurt by Trump, Rubio in 'too close to call' US Senate race
• Cotton hammers Clinton on email controversy
• Trump accuses Clinton of pay for play: 'It's illegal'
• Today's Standard
• Ryan's Big Primary Win Suggests Trumpism Is More of a Personality Cult Than a Movement

• As voters talk, the collapse of Trump's support becomes clearly audible
• Trump's call for '2nd Amendment people' to stop Clinton isn't helping his dropping poll numbers
• What do you think of Hillary Clinton?



• Trump accuses Obama of being the 'founder of ISIS'
• Strikes on Islamic State-held city in Syria kill at least 20
• Amateurs analyze Trump's mind, but should the pros do it?
• Clinton to portray Trump economic plans as handouts for rich



• Trump says Obama, Clinton founded Islamic State
• Clinton to release 2015 tax returns within days: reports
• US House Democratic leader says Russians clearly behind cyber attack on Democrats
• Trump seeks to raise fresh ethical questions about Clinton



• Post Politics Blog


• Clinton's GOP outreach a step too far for some already suspicious liberals
• Emails raise questions about Clinton Foundation donors' access at State Dept.
• Campaign earns 4 Pinocchios for confirming Sean Hannity's tale of a Trump rescue
• An epidemic of honesty on doping breaks out in Rio

• Views of U.S. Political Parties Unchanged After Conventions
• Mike Pence Shows Greater Gains in Favorability Than Tim Kaine
• Clinton's Fiscal Prudence Runs Counter to Krugman's Call to Borrow
• The Olympics Brings in Billions, But Not For Athletes. Here's One Fix
• Christian Refugees Hide Their Bibles as Islamists Take Over German Migrant Camps
• Democrats "Bracing" for New Batch of Very Damaging Hacked Emails
• Trump vs Hillary Crowd Comparison Pictures Say a Thousand Words!
• Gavin McInnes: Assange Knows Something Weird Happened to Seth Rich But Isn't Telling Us (VIDEO)
• Anti-American US Muslim Fencer Eliminated in Olympic Fencing Competition
INVESTOR'S BUSINESS DAILY
• Political News & Commentary: Andrew Malcolm
• Will Predatory IRS Finally Be Brought to Justice?
• Clinton Scandal: 44 More Lies Turn Up In Hillary's Emails
• CNN's Chris Cuomo and Rudy Giuliani Spar in Epic 32-Minute Nonstop Debate Over All Things Trump
• Undercovered: Women's Rights Advocates in Iran Are Now 'Enemies of the State'
• Bloomberg News: Olympic Athletes Challenged by New Opponent: 'Global Warming' Athletes 'will succumb to extreme temperatures & lose concentration'
• Rose McGowan Begs Media to Stop Covering 'Terror Cancer' Donald Trump
• The Weeknd Donates $250,000 to Black Lives Matter
• Jon Voight Rips Media for 'Distorting' Trump's 'Second Amendment' Comment
• 'Spiderman' Actor Donald Glover: 'Thank God, One Day Trump is Gonna Die'
• Rihanna, Anne Hathaway Join 'Ocean's Eight' Female Reboot
• Report: 'Ghostbusters' Headed for $70m Loss, Sequel Likely Scrapped
• WWE to 'Integrate LGBT Characters'
• Trump to Supporters: Obama Is 'Founder of ISIS'

• RCP Blog
• Real Clear Markets
• Trump's Crisis Playbook: Admit No Wrong – Rebecca Berg
• Life Lessons From the Kindergarten Election – Heather Wilhelm
• Trump: Obama's Failed Policies Make Him "Founder of ISIS"
• Trump: "Of Course" I Was Not Incitng Violence Against Hillary Clinton With 'Second Amendment People' Comment
• Censorial DePaul Bans Conservative Ben Shapiro
WALL STREET JOURNAL: OPINION JOURNAL
• Best of the Web (James Taranto)
• The Clinton Default Mistake Daniel Henninger
• How Hillary Can Come Clean – Karl Rove
• Hillary's Latest "Old News"



• Blogs: The Corner | Media Blog | Frum's Diary | Mark Levin | Sixers
• Hillary's Neoliberals – Victor Davis Hanson
• Is Contemporary Liberalism Creating a Soulless Monoculture?

• Trumping Trump: California Dems Push Ethnic Division
• In Defense of Second Amendment People



• Outsports to NBC: 'You Have a Gay Problem'
• Jorge Ramos Moves Towards Hitting Campaign Trail for Hillary
• Nets Silent on Dem Senate Candidate Celebrating Death of Scalia
• Nets Drown Out Latest E-Mail Scandal with Almost 4 Times More Trump
• MTV's Cox on CNN: Trump's 'Violence' Bigger Deal Than Hillary E-Mails
• Obama Has Collected $19,966,110,000,000 in Taxes; Incurred $8,795,689,333,049 in Debt
• Labor Department Spending $1.1M to 'Research' Paid-Leave Programs
• Security Concerns, Labor Unrest Blamed for Americans Avoiding France This Summer
• U.S. Commander in Iraq: Some Say the Military Campaign Against ISIS 'Is Moving Too Fast'



• Trump Defends Obama ISIS Comment: He's the Terrorist Group's MVP
• Quinnipiac Poll: Rubio, Toomey Senate Races Too Close to Call
• Macy's Closing 100 Stores Nationwide
• Next President Will Take Office as Obamacare Results Hit

• Study: Nets Squash Hillary's Terror Woes to Scold Trump's Gun Remark
• Trump Responds to Frenzy Over 2nd Amendment Remarks, Blasts Media as 'Rigged'
• Hillary Clinton: 'Friends Don't Let Friends Vote for Trump'
• Man Scaling Trump Tower Using Suction Cups
• Disgraced ex-congressman Mark Foley sits behind Trump at rally
• Clinton rips Trump for 'casual inciting of violence'
• Donald Trump accuses Barack Obama of being the 'founder of Isis'
• Donald Trump tries to clarify Hillary Clinton Second Amendment comment


• Hillary Clinton: Trump hinting at assassination is a 'casual inciting of violence'
• Republicans have themselves to blame for the slow economy, study says
• Hillary Clinton is set to rip into Donald Trump's new economic vision in a major speech