• Donald Trump Looks to Steady His Campaign With New Economic Speech
• After Voter ID Defeats, Lessons From Indiana's Law That 'Has Stood Test of Time'
• Cruz, Cornyn Press Obama for Answers on Unspent Zika Money
• Russian Olympics Cheating Is Emblematic of the Nature of Putin's Regime
• Finally, EPA May Be Held Accountable for Potential Wrongdoing at the Gold Mine King Spill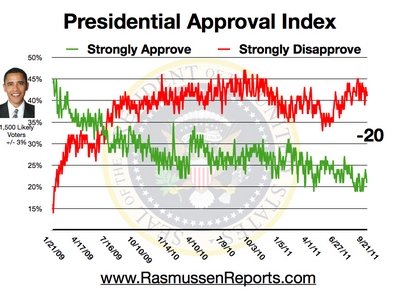 • Presidential Approval Index Tracking Poll
• Pence vs. Kaine, and the Winner Is
• Democrats, Republicans Driven By Different Issues This Election
• Beltway Confidential
• Counting the Cost of a Supreme Court Lost to the Left – Hugh Hewitt
• Catch-22, IRS style
• Black Lives Matter: From a lie to a murder spree

• Which Candidate Is Better For Your Bottom Line: Trump Or Clinton?
• Clinton's Server Has Emails Discussing Nuclear Scientist Executed By Iran
• Reports: Anti-Trump GOP Hill Staffer To Launch Third-Party Run
• College Takes Down Historical Paintings Because They Might Traumatize Students
• Page Six
• Is this why Obama thinks Clinton is the most qualified candidate?
• De Blasio still doesn't get how New Yorkers look at crime


• Ryan Appears Headed for Big Win in Trump-Dominated Primary Battle
• DC Travel Guide Rejects NRA Museum Ad
• 94,333,000 Americans Not in the Labor Force as Participation Rate Picks Up in July
• Report: Connecticut's Paid Sick Leave Policy Costs Young Workers. Young workers lose $850 per year in income
• Here's $49,577,386 That Could Have Gone to Zika Relief
• GOP has to unite behind Trump, says Jeb Bush's son?
• Obama: Hey, I didn't make an issue out of transgender bathroom questions
• Priceless: Schumer says waive tax on Olympians because 'hard work' shouldn't be punished

• The Note
• Trump to Outline Economic Plan as He Seeks to Reverse Slide
• Trump Has Been Unwittingly 'Played' by Putin: Former Acting CIA Chief
• Trump to Propose Excluding Child Care Expenses From Taxation in Major Economic Speech
• Family of Muslim Teen Arrested Over Clock Files Lawsuit
"I must be honest. I can only read so many paragraphs of a New York Times story before I puke." -Rush Limbaugh
• Trump Is Testing the Norms of Objectivity in Journalism
• Balance, Fairness and a Proudly Provocative Presidential Candidate
• Donald Trump's Allies Battle for Favor of GOP Givers He Mocked
• Japan's Emperor Wants to Retire. Will Japan Let Him?
• 99 percent of black voters back Clinton over 'racially intolerant' Trump
• Obama administration's Syrian refugee surge could approach 30,000 in next year
• John Kasich says Trump can't win Ohio, still won't endorse GOP nominee
• Hillary Clinton stands by her email claims despite the evidence
• May the Best Drone Win: Vehicles Race in First-Ever Liberty Cup
• Paul Ryan expected to crush Paul Nehlen in primary challenge
• Former Iran president Ahmadinejad writes to President Obama over $2B court ruling

• The Briefing Room
• CIA veteran expected to announce challenge to Trump
• Clinton building tech edge on Trump
• Trump to announce fully tax-deductible childcare in economic speech

• Inside the swing-state trench warfare
• Where are all the Republican women?
• Trump fundraising sets off Clinton camp alarms
• Iran executes nuclear scientist reputed to have spied for US
• Jeb Bush's son pushes GOP to support Trump
• Former Iranian president to Obama: Return seized $2 billion

• Today's Standard
• Panic Among the Chickens

• Trump loses ground among key voter groups, tracking poll finds
• In complicated Ohio, Trump and Clinton swap voters as they vie for a key state
• Which Republicans are supporting Trump, and who's jumping ship?



• Trump to outline economic plan as he seeks to reverse slide
• Divided America: Will Trump energize the Latino vote?
• Transgender inmate suing over hormone therapy, confinement
• Putin's return to power ended Clinton's 'Moscow Spring'



• Japan's unwanted refugees
• Trump to target taxes, regulations in economic policy speech
• Trump to propose deduction on childcare spending: aide
• Disenchanted Republicans to float ex-CIA officer to oppose Trump: reports



• Post Politics Blog


• As senator, Clinton promised to bring jobs to N.Y. Her efforts fell flat.
• These Republicans couldn't stop Trump before his nomination. They're trying again.
• Trump's floor in the polls is probably higher than you think
• Elitism won't defeat Trumpism

• Third-Party Candidates Johnson, Stein Largely Unknown
• One in Eight U.S. Adults Say They Smoke Marijuana
• Trump to Propose Moratorium on New Financial Regulations
• The Feds Don't Care If You Dropped Out of College. They Want Their Money Back
• ISIS Digs Up Ancient Statues and Artifacts Then Destroys Them
• Fragile Hillary's Health Issues Go Back to At Least 2005 Fainting Incident
• Hah! FOX News Hosts LAUGH OUT LOUD After Wasserman Schultz Says She Wasn't Booed at DNC Convention
• Sen. Tom Cotton: Clinton's Unprotected Emails Got Iranian Nuclear Scientist Executed
INVESTOR'S BUSINESS DAILY
• Political News & Commentary: Andrew Malcolm
• Sorry, Tim Kaine Is No Centrist
• Clinton Scandal: Bill Took Millions From Group That Pushes Sharia Law
• It's Time To Dump The Unemployment Rate
• ObamaCare Is Failing Exactly The Way Critics Said It Would
• Hillary Clinton Isn't Lying, The Fact-Checkers Are
• CNN's Fareed Zakaria Devotes Segment to Explaining Why He Called Trump a 'Bullshit Artist'
• Cheers! Trump May Be Boosting 'Climate Change Doubt' Poll: GOP Voters Climate Skepticism Doubles in Past Year
• 'Ben-Hur' Producer Mark Burnett: Faith-Based Films Need 'Epic' Feel to Attract Secular Audiences
• Oliver Stone's 'Snowden' Biopic Accused of Violating Anti-Terrorism Act
• Sarah Jessica Parker: 'I Am Not a Feminist'
• Summer Blockbusters Attract Chinese Censorship
• Salma Hayek Offers to Lend Trump Copy of 'U.S. History for Dummies'
• White Nationalists Aren't Buying Trump's Paul Ryan Endorsement
• Vladimir Putin Plots a New Fleet of Spies in Space

• RCP Blog
• Real Clear Markets
• Trump Hit His Ceiling – Bill Scher
• Can Trump Shift the Playing Field? – Sean Trende
• Dems Eager to Have First Lady on the Stump
• Kaine: We'll Be "Real Transparent"
• Censorial DePaul Bans Conservative Ben Shapiro
WALL STREET JOURNAL: OPINION JOURNAL
• Best of the Web (James Taranto)
• Clinton Short-Circuits the Truth Gordon Crovitz
• The SEC Plays Judge and Jury – Kimberley Strassel
• President Obama's Nuclear Farewell



• Blogs: The Corner | Media Blog | Frum's Diary | Mark Levin | Sixers
• HWhy Demographics Don't Favor the Democrats – Josh Gelernter
• Democrats Dismiss Voter-Fraud Worries, But Reality Intrudes – John Fund
• Hey, Watch This
• The Only Way to End Racism Is to End Our Fixation with Race
• Obama's Cash Payment to Iran Was More Than a Ransom It Broke Criminal Law
• The Cultural Marxism of Rio's Opening Ceremonies

• They Take Your Assets, Then Let You Beg to Get Them Back
• The CEO Candidate



• MRC's Notable Quotables: Gushing Over Lincolnesque Obama, Our 'National Poet'
• CBS Drama: Sen. Mike Lee is Braindead, Scalia 'Insane'
• Reid: People Are too Dumb to Understand 'Complicated' E-Mail Scandal
• ABC Panel Picks Up Secret Sexist 'Code' in Trump's Hillary Criticisms
• New Public Editor Gets Results? NYT Finally Covers Clinton's Email Lie
• 13% of U.S. Adults Say They Smoke Marijuana, Up From 7% in 2013
• Giuliani to Media: 'You Really Don't Treat Us the Same Way That You Treat Democrats'
• Sen. Cotton: Scientist Executed in Iran Was Mentioned in Emails on Clinton's Private Server
• Kasich: McCain Shouldn't Have to Run; 'He Ought to Be In the Senate As Long As He Wants to Be'



• Conservative Newcomer Joining White House Race
• CNN Poll of Polls: Clinton Up 10 Points Over Trump
• Rubio: No Right to Abortion for Women with Zika
• George P. Bush Urges GOP Faithful to Support Trump

• Howard Stern's Pitch to Hillary
• Obama Ignorant of Gun Felons He Freed, Cites False 'Hypotheticals'
• Obama Frees 56 Gun Convicts – While Calling for TOUGHER Gun Laws
• Poll: German Citizens Lose Faith in Merkel's Refugee Policy
• Now Hillary's own campaign is hacked
• Trump says Bernie Sanders 'made a deal with the devil' by endorsing Hillary
• Donald Trump may go before court over tax deal that deprived US Treasury of millions of dollars
• Donald Trump belatedly endorses Paul Ryan


• Anti-Trump conservative to run for president
• John Kasich: Trump's 'disturbing' campaign could cost him Ohio
• Reports: Anti-Trump Republican official mounting independent presidential bid