RUSH: Hillary is out there saying that her nomination, her getting the Democrat nomination as president, represents conquering the biggest crack in the glass ceiling.

My statement was that I just don't think anybody really attaches all that much significance to her doing this.  I don't mean there's not a glass ceiling, and I didn't mean to imply that women haven't suffered such discrimination.  I just don't think Hillary can make a claim of it.  Somebody tell me the discrimination. Somebody tell me all of the successful efforts to keep Hillary Clinton in the kitchen baking cookies for her family.  My point is this: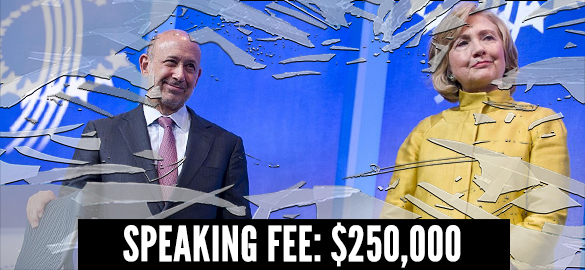 There are a lot of people wanting to make such a huge deal out of the fact that we have nominated a female, that a party has — that the Democrats have — nominated the first woman.  Even Tim Kaine. I just saw what he said. He's excited. What Tim Kaine, the VP, is saying, is (excitedly), "I think it's great! I think it's the greatest thing! I mean, for how many decades how many centuries has it always been that women are supporting men?
"How long has it always been that it's always the women that are standing up and supporting the men?  Well, I think it's great! I think it's great that I get to stand up and support a woman and represent all men who want to stand and support women as leaders all across this nation." I'm watching this, and I'm thinking, "In the Democrat Party, this probably sells big time." I just don't think she's the greatest example of discrimination here. A woman who gets a quarter of a million dollars for a 20-minute speech?