• Why the FBI Didn't Throw the Book at Hillary Clinton
• Freedom from the EU: Why Britain and the U.S. Should Pursue a U.S.U.K. Free Trade Area
• How Free Market Reforms Can Transform the American Energy Sector
• How Scalia's Death Altered the Supreme Court's Term
• The Explanation Americans Deserve From FBI on Clinton's Server Use
• 5 Myths About FDA's Regulation of Vapor Products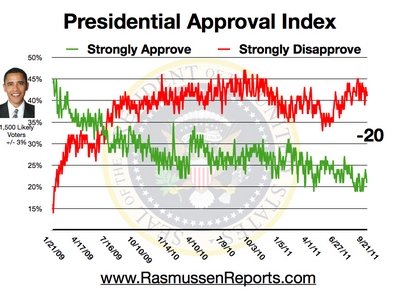 • Presidential Approval Index Tracking Poll
• Americans Are Willing to Pay More to Bring Back Manufacturing Jobs
• Most Disagree with Decision Not to Indict Clinton
• Beltway Confidential
• Hillary Clinton Is Above the Rules
• Obama's response to Orlando shows he's not up to the job of defeating ISIS
• There's no happy ending for the GOP
• Thoughts on the Comey comedy
• Did Comey Want to Prevent President Sanders?

• Meet The Man James Comey Indicted Over A 21-Word Email
• 2015: DOJ Prosecutes Naval Engineer For Mishandling Classified Info WITHOUT MALICIOUS INTENT
• Three Eyewitnesses Allege Hillary Called Aide A 'F**king Jew Bastard'
• Krauthammer: Comey Didn't Want To Be The 'Fulcrum Of History'
• Page Six
• Chelsea Manning rushed to hospital after suspected suicide attempt
• Hillary's e-mail mess isn't the first scandal where she skirted indictment
• FBI just told us we'd be in bad hands with Hillary – John Podhoretz


• Former White House Counsel: Hillary Clinton Should Not Get Intelligence Briefings
• Report: House Republican Tax Plan Would Create 1.7 Million Jobs
• Man Charged With Fraud Launches Pro-Hillary Super PAC
• GOP Roasts Clinton in 'Tale of Two Conferences' Ad
• FBI: 'Hostile Actors' Likely Hacked Clinton Email Secrets
• Shocker: Media suddenly fascinated by foolish, months-old Trump trope on Saddam
• The government subsidizing food is working out about as well as their other subsidy programs
• Guess why Germany is shutting down construction of its offshore wind farms

• The Note
• GOP Seeks Hearings on FBI Decision on Clinton Emails
• Obama to Announce How Many Troops He Plans to Leave in Afghanistan at End of 2016
• The Man Behind the FBI's Final Recommendation on Clinton Emails
• Trump Suggests Clinton Bribed Attorney General About Email
"I must be honest. I can only read so many paragraphs of a New York Times story before I puke." -Rush Limbaugh
• FBI's Critique of Clinton Is Ready-Made Attack Ad
• Findings Hurt Many of Clinton's Claims
• On Hillary Clinton's Rough Day, Republicans Rue Missed Chance
• Donald Trump's New Reality Show: The Running Mate
• Paul Ryan: Intelligence community should refuse to brief Hillary Clinton
• Churches fight back against Iowa bid to silence biblical views on sexuality, gender identity
• Thin-skinned Obama? Rants against Trump on populism
• Donald Trump struggling to unify Republican base in crucial North Carolina
• Antarctic Ozone Hole Shows 1st Signs of Healing
• Trump slams FBI recommendation not to criminally charge Clinton
• By bringing no charges against Hillary Clinton, FBI helps Donald Trump move closer to White House

• The Briefing Room
• Defining moment for Comey in Clinton call
• Top GOP senator wants details on FBI's Clinton probe
• Did FBI director Comey exceed his authority?

• Democrats bet the House on Trump
• GOP foreign policy elites flock to Clinton
• Comey takes heat for 'unprecedented' rebuke
• Rebuffed by Ryan, Dems plot next move on guns
• Trump pre-buts Clinton's Atlantic City attack
• Clinton dances closer to Sanders on free tuition
• Today's Standard
• Without Hillary Indictment, Trump's Path to White House Gets Even Harder

• Protests erupt in Louisiana after black man is fatally shot by police
• A test of America's homeland missile defense system ran into problems. Why didn't the Pentagon say so?
• Why the FBI concluded Hillary Clinton's email practices did not rise to the level of criminal charges



• GOP to investigate FBI decision on Clinton emails
• Community wants federal investigation into black man's death
• Obama expected to leave about 8,400 troops in Afghanistan
• Scathing report slams Blair over botched Iraq war



• Rebuke of Clinton over email use creates opening for Trump
• For the record: Clinton, the FBI and that email decision
• Belatedly, what Sanders' supporters say about race
• Trump calls Iraq: "Harvard for terrorism"
• Clinton visits US casino hub to attack Trump's business record



• Post Politics Blog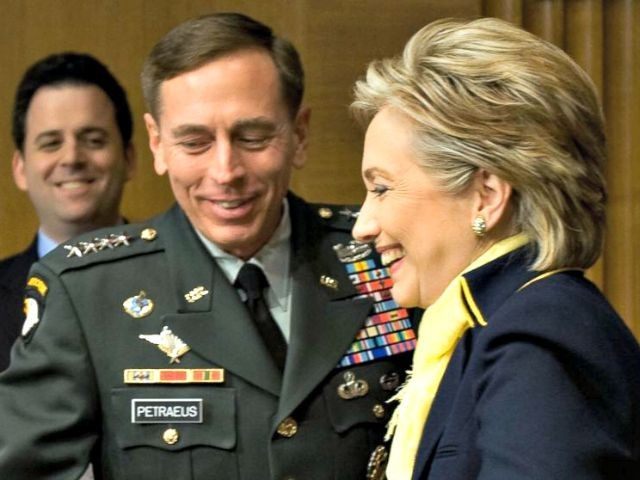 • FBI rebuke leaves a heavy cloud over Clinton
• How the FBI director systematically dismantled Clinton's email defense
• How Clinton's case is different from David Petraeus's
• Why Comey's remarks on the Clinton email case were extraordinary

• Americans' Reactions to Trump, Clinton Explain Poor Images
• Trump Leads Clinton in Historically Bad Image Ratings
• Clinton Expands College-Cost Plan to Appeal to Sanders Supporters
• Clinton E-Mail News Gives Trump, GOP Rallying Point They Need
• Trump Unloads: "FBI Said Crooked Hillary Compromised National Security. No charges. Wow!"
• The Truth: Obama's Net Gain in Jobs Is a Negative 14 Million
• Hacked Email Shows Democrat Party to Spend $800,000 to Disrupt RNC and Harass Delegates
• Muslim Immigrant Arrested After Purchasing Firearm for ISIS Attack on US Soil
• Life in the Holy Islamic Caliphate=> ISIS Is Selling Sex Slaves on Smartphone Apps
INVESTOR'S BUSINESS DAILY
• Political News & Commentary: Andrew Malcolm
• Clinton Email Scandal: No Charges, But That Doesn't Mean Hillary's Innocent
• Obama: More Terror Attacks Mean We're Winning The War On Terror
• Clinton Email Scandal: Why Loretta Lynch Should Resign, Pt. II
• Once Again, New York Post Wins the Day For Best Clinton-Themed Cover Art
• Activist Admits She Lied About Rapists' Ethnicity to Avoid 'More Hatred Against Migrants'
• Newsweek: 'Does Exxon Have a Constitutional Right to Deny Climate Change?'
• Celebrity Bernie Supporters on FBI Clinton Investigation: System Rigged
• Matt Damon: 'Petty, Thin-Skinned' Donald Trump Would Be 'Disaster' as President
• Gun-Toting Action Star Matt Damon Wants Australian-Style Gun Ban in U.S.
• Snoop Dogg to Host 'Unity Party' at Democratic National Convention
• Petition Calls for ABC to Fire Jesse Williams Over 'Racist' BET Awards Speech
• FBI Crushed Hillary Clinton's Email Excuses
• FBI Hints That Hillary Clinton's Private Server Got Hacked

• RCP Blog
• Real Clear Markets
• Obama Praises Clinton, Slams Trump at N.C. Rally – Caitlin Huey-Burns
• Trump: Bernie Just Lost The FBI Primary; Today Proves He Was Right About The Rigged System
• Obama: Never Been Anyone More Qualified For Presidency Than Hillary Clinton
• No, Hillary, It Is Not Time to Move On

WALL STREET JOURNAL: OPINION JOURNAL
• Best of the Web (James Taranto)
• Clinton Makes the FBI's Least-Wanted List – Michael Mukasey
• Gun Control Won't Fix Chicago – Jason Riley
• Jim Comey's Clinton Standard



• Blogs: The Corner | Media Blog | Frum's Diary | Mark Levin | Sixers
• FBI Director Comey Is Wrong: The Case for Prosecuting Hillary Clinton Is Strong
• Our Political Masters Show Their Hand
• A TrumpGingrich Ticket Would Be a Riot of Rhetoric
• The Bright Side of 2016
• Comey's Risible Recommendation
• What Globalization Isn't
• Hillary's Banana Republic
• FBI Rewrites Federal Law to Let Hillary Off the Hook

• Of Emails and Clintons
• Comey's Hanoi Confession



• Former FBI Assistant Director: Comey's Decision 'Makes No Sense'
• Saluting Hillary's 'Dazzling Political Mastery'
• Andrea Mitchell Resents the FBI for 'Spoiling' Hillary's Special Day
• ABC Cuts Raddatz Tagging Hillary 'Crooked' While Reading Trump Tweet
• Nets Fail to Compare FBI's 'Extremely Careless' Claim with Written Law
• FBI Director: '7 Email Chains Concern Matters That Were Classified at the Top Secret/Special Access Program'
• WH: 'We Have Gone to Great Lengths to Avoid the Appearance of Interfering' With FBI's Clinton-Email Probe
• Speaker Ryan on FBI's Clinton-Email Probe: 'We're Going to Have Hearings'
• AP Fact Check: Clinton email claims collapse under FBI probe



• Paul Ryan: Comey to Be Grilled by House on Clinton Email
• Clinton Email Claims Collapse Under FBI Probe
• Trump: Saddam Hussein Was 'So Good' at Killing Terrorists
• Brian Williams Compares Obama to Richard Pryor

• Lynch Meeting Suggests Bill Actually WANTS Hillary in Jail
• Millions in Tax Dollars Will Go to 'Gender Transition Operations'
• ISIS Fighters Boiled Alive After Fleeing Battlefield
• Would-Be Terrorist Turned Down By a Virginia Gun Dealer
• FBI director Comey to get grilled by House Oversight panel
• Gingrich will get VP try-out with Trump tomorrow in Cincinnati
• Donald Trump praises Saddam Hussein for killing 'terrorists'
• Donald Trump: Hillary Clinton deleted emails "like a criminal with a guilty conscience"


• FBI rebukes Clinton but recommends 'no charges' in email investigation
• Hillary Clinton and Barack Obama prefer the elephant to the emails in the room
• Comey to testify before Congress on Clinton email probe Thursday