• Boris Johnson Shocks U.K. By Dropping Out of Race to be British Prime Minister
• LGBT Groups Seek to Entrench Agenda at the UN
• Obama Administration's Goal Is to Undermine Brexit Vote
• As Turkey Attack Unfolds, Cruz Faults Obama for How He Talks About Terrorism
• Blue Cross Blue Shield of Minnesota Contracting Under Obamacare
• Religious Freedom Bill Creeps Forward in Congress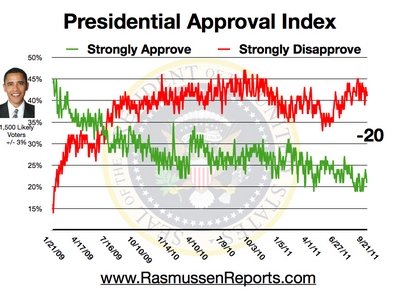 • Presidential Approval Index Tracking Poll
• 49% Say Clinton Lied To Victims' Families About Benghazi Attack
• White House Watch: Trump 43%, Clinton 39%
• Beltway Confidential
• GOP Blue-Collar Heroes Laud Trump – Byron York
• To help children in failing schools, try copying the GI bill
• Follow the Science, They Say

• Obama Admin Tells Florida Agencies To Deny Public Records Requests On Orlando Attack
• Why Did Bill Clinton And Loretta Lynch Meet On Her Airplane?
• Jake Tapper: Trump Is Living Rent Free In Obama's Head
• #HeterosexualPrideDay Shows That No One Has Any Idea What Equality Means
• Page Six
• Istanbul bombers were all smiles before deadly attack
• Thousands of Syrian refugees trapped in desert without food


• Dems Seek Trump Dirt from Foreign Aid Agency
• Inside the Ring: Russia to Release Clinton Emails?
• Navy: Iran Violated International Law in Detention of U.S. Sailors
• Hillary Clinton Bundlers Stand to Benefit from Pledged Green Energy Subsidies
• Dems on FEC tried to charge Fox News criminally over primary debate
• C'mon, man. Attorney General holds private meeting with Bill Clinton
• Documents suggest Lois Lerner's hand over of tax information to DOJ violated the law

• Scheduled Drill at Joint Base Andrews Prompted Lockdown After Witness Called Authorities, Source Says
• The Note
• Amid FBI Email Probe, Attorney General Meets With Bill Clinton
• Obama Expected to Highlight His Relationship With Clinton on Campaign Trail Next Week
• Report: US Sailors Ill-Prepared for Iran Encounter in Gulf
"I must be honest. I can only read so many paragraphs of a New York Times story before I puke." -Rush Limbaugh
• Trump Institute Offered Get-Rich Schemes With Plagiarized Lessons
• In Trade Stances Toward China, Clinton and Trump Both Signal a Chill
• Huma Abedin Says Clinton's Email Server Caused Frustration
• Bernie Sanders Returns to the Capitol, His Campaign in Tow
• Huma Abedin dishes: Hillary Clinton set up private server before secretary term
• Loretta Lynch, Bill Clinton hold impromptu private meeting at Phoenix airport
• Republican rules chairman aims to lock in Donald Trump as nominee
• Benghazi report points out Obama, Clinton lies
• Lab-Grown 'Living' Bones Could Yield Customized Implants
• Obama trashes Trump in 6-minute 'rant' about his rhetoric
• Mayor de Blasio's chief legal counsel is resigning among City Hall, financial probes

• The Briefing Room
• Email story won't end for Clinton
• Axelrod: Lynch, Bill Clinton meeting 'foolish'
• 'Never Trump' plots its last stand

• Trump's Pennsylvania campaign is missing in action
• Trump skepticism hardens in GOP
• Democrats groan after Bill Clinton meets Loretta Lynch
• Trump: Republicans who broke pledge should 'never be allowed to run for public office again'
• Trump: How many people know what 'xenophobe' means?
• Kaine accepted clothes, vacation as gifts
• Today's Standard
• Fox Poll: More Than Half of Republicans Don't Want Trump as Nominee

• In Hollywood, Hillary Clinton looks to the future and brushes aside the past
• Republicans release Benghazi report with no new evidence against Hillary Clinton
• Donald Trump vows in Rust Belt speech to punish China and end major trade deals



• Turkish authorities identify suicide bombers; death toll 43
• Aide: Clinton opposed private emails accessible to 'anybody'
• Hillary Clinton raising big dollars at tiny fundraisers
• Brit indicted in botched attempt to shoot Trump in Las Vegas



• Puerto Rico still faces debt default despite rescue law
• Trump's opposition to trade deals fuels internal party opposition
• Obama: Trump's rhetoric is xenophobic, not populist
• New rules give protesters more leeway at Republican convention



• Post Politics Blog


• The dangerous delusion that the Americans in Benghazi could have been saved
• Benghazi conspiracy theorists turn on Trey Gowdy
• Attorney general meets with Bill Clinton amid investigation into Hillary Clinton's email practices
• Maybe we should start an investigation of the Benghazi Committee

• Does Voting Work Anymore?
• Most Americans Still Believe in God
• Seven Years Into the U.S. Recovery and It's Finally Starting to Feel Good
• An Englishman ponders the end of an era that began with Thatcher.
• ISIS Terrorists Used Obama's 'Fast and Furious' Gun During Paris Attack!
• Hillary Lied Under Oath=> Said She Checked in on Benghazi Survivors But Called JUST ONE of 35 Survivors
• Anti-Cop Race Activist DeRay McKesson Lands Job With Baltimore Schools Making $165,000 a Year
• DC Will Fine You for Calling a Transgender the Wrong Pronoun Use "Ze" and "Zer" Instead
• Republican Senators Vote to Funnel $500 Million to UN's Green Climate Slush Fund
• Obama Lectures Trump on Populism in Canada More like Nativism or Xenophobia
INVESTOR'S BUSINESS DAILY
• Political News & Commentary: Andrew Malcolm
• IRS Scandal: No End To Lois Lerner's Lawlessness
• Obama Makes An Impossible Clean Energy Promise
• Democrats Try To Play Politics With Zika, And It Backfires
• Benghazi Scandal Report: Hillary Was Part Of Massive Deception
• Clinton's New Platform Is One We Can All Get Behind: We Need 5G Internet!
• Megyn Kelly Got Victims of Terror Together to Talk About ISIS and It Got Nuts
• Fledgling movement cited as one whose 'time has come
• 49 Celebs Honor 49 Orlando Victims by Pushing for Gun Control
• Academy Hopes to Avoid Repeat of #OscarsSoWhite
• Jesus Christ Virtual Reality Film Set for Christmas Release
• Meryl Streep Joins Michelle Obama for Ramadan Feast
• Bruce Jenner: Donald Trump Better Than Hillary Clinton on Women's Issues
• The Billionaire Pedophile Who Could Bring Down Donald Trump and Hillary Clinton
• Istanbul Ataturk Airport Attack: Turkey Could Knock Out ISIS, but Will It?

• RCP Blog
• Real Clear Markets
• How Not to Win Pennsylvania – Frank J. Donatelli
• Hopes Fade for Criminal Justice Reform This Year – James Arkin
• Obama Hits Trump in Canada: Not Populism, It's Xenophobia "Or Worse"
• Can We Harness the Worldwide Populist Movement?
WALL STREET JOURNAL: OPINION JOURNAL
• Best of the Web (James Taranto)
• Government Hits the Wall



• Blogs: The Corner | Media Blog | Frum's Diary | Mark Levin | Sixers
• Killing Puerto Rico
• Anti-Brexit Elites Aren't the Ones Who Suffer from Their Policies
• Everyone Is Afraid of Enid Mickelsen
• The Road to Rationalia. Small brains, big problems again
• The Globalist Bogeyman

• Clinton Stonewalled, Nothing New Here
• Crumbling Roads? Let's Build Bike Lanes! And more bullet trains to nowhere, while we're at it



• ABC, NBC Skip Secret Meeting Between Clinton and Attorney General
• NYT Sends 'Largely Unscathed' Hillary on Victory Lap Over Benghazi
• Pope Colbert Apologizes For Church's Role in WWII, Orlando
• Univision News Dials Back The Bias for TV Coverage Of Abortion Ruling
• Holiday Travel Alert! The 5 States With the Highest Gas Taxes
• CBS's 'BrainDead': Don't Compromise with Republican Terrorists
• Carter About to Announce DOD Transgender Policy, Amid Concerns From Senior Leaders
• Obama, in Canada, Rejects 'Bygone Days of Order and Predictability and National Glory'
• Renewed Calls for Independent Prosecutor Following Loretta Lynch-Bill Clinton Private Meeting



• Poll: Most Americans Back 'No Fly, No Buy' Gun Law
• Trump Escalates Battle With Chamber Over Trade Plan
• AG Lynch Met With Bill Clinton Hours Before Release of Benghazi Report
• Hillary Clinton's Never-Ending Email Nightmare

• Obama Claims Illegal Immigration at its Lowest Level Since 1970s Despite Data
• Obama: Our Ancestors Were Illegal Aliens
• Sen. Cruz Slams WH's 'Orwellian' Censorship of 'Islamist Terrorism'
• Awkward: North American Leaders Attempt Three-Way Handshake
• Trump on top: Republican pulls ahead of Hillary Clinton by 4 points in shock poll
• ISIS on the march: Turkey and France among countries where terror group has 'covert units'
• FTSE 100 gives up gains and pound bounces back as Boris pulls out of leadership race
• Europe spooked by Trump: just nine per cent believe he will 'do the right thing' for the world


• Trump supporters look to Brexit and see only one thing: freedom
• Briton accused of trying to kill Donald Trump is charged in US