• The E.U. Begins the Long, Hard Process of Getting Britain Out

• Facebook Says Its Integrity Depends on Being 'a Platform for All Ideas'
• Justice Alito: 'Those Who Value Religious Freedom Have Cause for Great Concern'
• Why Democrats Are Really Blocking Funding to Fight Zika Virus
• Lawmakers Move to Stop Government From Giving Taxpayer-Backed Financing to Iran
• 11 Million Spent Half of Their Income on Rent. Why the Government Is to Blame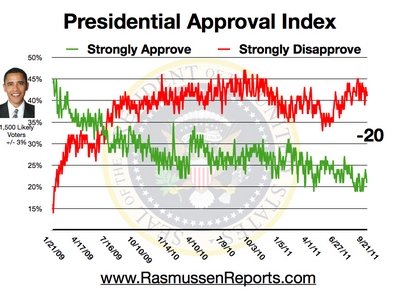 • Presidential Approval Index Tracking Poll
• Bernie's Decision to Vote for Hillary Doesn't Impress Many Democrats
• Voters Favor More Deportation, Not Less
• Beltway Confidential
• Trump Leads Assault on GOP Orthodoxy on Trade – James Antle
• New York Times still peddles narrative Ben Rhodes told the paper is false
• ISIS in the Twin Cities, &c.

• Ex-State Dept. Official Appears To Have Lied To Congress About Hillary's Email Setup
• Clinton Donor Was 'Deliriously Happy' He Got Off in 2010
• Adult Refugees Enrolled At High School Harass Young Girls
• Police: Gay YouTube Star LIED About Being Beaten In Brutal Hate Crime
• Page Six
• Benghazi Lies Just Standard Procedure Under Obama – John Podhoretz
• 'Never Trump' Republicans are plotting against democracy itself
• Why the sun going blank means a 'Game of Thrones'-like winter is coming
• FBI grills woman used as front for de Blasio donations
• Benghazi lies were just standard procedure under Obama


• State Department Report Says Chinese Cyber Attacks 'Ongoing'
• Intelligence Community Held 12 Diversity and Inclusion Seminars Last Year
• Benghazi Committee Congressmen Lay Out Damning Findings of Report for Clinton, Obama Administration
• Supreme Court Will Not Revisit Forced Dues Case
• White House Emerges as Iran's Top 'Lobbying Shop'
• Begun, the Chavista food wars in Venezuela have
• Pro-Hillary super-PAC scored $200K in donations from federal contractor
• Al Qaeda wants their lone wolves to be sure to attack white, heterosexual targets
• Ahmed the clockboy's triumphant return to America
• Senate Democrats block Zika funding, blame Republicans

• The Note
• Nate Silver Predicts Clinton Wins General Election Against Trump
• ISIS 2 Years Later: From 'JV' to International Killers
• Trump Slams TPP as 'a Continuing Rape of Our Country'
• Donald Trump Reacts to Istanbul Terror Attack
"I must be honest. I can only read so many paragraphs of a New York Times story before I puke." -Rush Limbaugh
• Airport Attack Hits Symbol of Turkey's Global Aspirations
• Trump Vows to Rip Up Trade Deals and Confront China
• How Trump's Campaign Could Redraw Allegiances
• 'Brexit': Bolting Will Carry a Heavy Price
• Trump vows to cancel Asia trade deal as president and puts NAFTA on notice
• Hillary Clinton, Donald Trump now running neck-and-neck: poll
• Democrats force Clinton's hand on prosecution of climate skeptics
• Third-party run helps Donald Trump, poll finds
• Light Pollution Is Waking Trees Up Early for Spring
• King: With tight polling, Trump could absolutely become President
• Trump delivers surprisingly on-point speech on trade in front of pile of trash

• The Briefing Room
• Pro-Hillary group takes $200K in banned donations
• Poll: Clinton and Trump neck-and-neck
• Clinton's 9 most likely VP picks

• How Obama will campaign for Clinton
• Nate Silver: 79 percent chance Clinton wins
• The Supreme Court's conservative run is over
• Lewandowski loses $1.2 million book deal
• Trump trashes GOP trade agenda
• Are the polls skewed against Trump?
• Today's Standard
• More Elected Republicans Are Endorsing Conscience Voting for RNC Delegates

• Trump returning to California for high-dollar fundraiser
• Donald Trump vows in Rust Belt speech to punish China and end major trade deals
• Republicans release Benghazi report with no new evidence against Hillary Clinton



• Obama arrives for Canada-US-Mexico summit
• Obama calls Turkey's leader, offers condolences
• EU to Britain: No access to single market without migration
• Trump gets rock-bottom ratings in international survey



• Terminal evacuated at New York's JFK airport over suspicious package: report
• Facebook's political influence under a microscope as elections rage
• Trump vows to reopen, or toss, NAFTA pact with Canada and Mexico
• Clinton leads Trump by 11 points in U.S. presidential race: Reuters/Ipsos
• Islamic State prime suspect in Istanbul airport attack



• Post Politics Blog


• Death toll rises to 41 in suicide bombings at Istanbul airport
• Republicans may have just forfeited half their Senate pickup chances
• The many unknowns of the GOP convention.
• The 2016 election is already decided. History says Hillary Clinton wins.

• No Immediate Brexit Effect on U.S. Economic Confidence
• Views of Opportunity in U.S. Improve, but Lag the Past
• 'Tesla Solar' Wants to Be the Apple Store for Electricity
• EU Calls for 'Orderly' Brexit at Historic Meeting Minus U.K.
• UC Irvine Relents After Trying to Suspend College Republicans Over Milo Yiannopoulos
• Media Lefties Parrot Each Other On Brexit: RACISM AND XENOPHOBIA
• More Than 2,000 Illegal Immigrants Were Released From Prison And Onto American Streets Last Year
• PC MADNESS: U.S. Marine Corps Removing The Word 'Man' From Multiple Job Titles
INVESTOR'S BUSINESS DAILY
• Political News & Commentary: Andrew Malcolm
• ObamaCare Is Killing The Blues
• Benghazi Scandal Report: Hillary Was Part Of Massive Deception
• Obama Makes An Impossible Clean Energy Promise
• Ambassador Chris Stevens's Family Speaks on Benghazi: 'Do Not Blame Hillary Clinton'
• 'This is Libel!' CNN's Banfield Rips Trump Adviser For Tweeting Hillary 'Murdered' Benghazi Ambassador
• CNN's Richard Quest Hosted the Most Insanely British Interview With Pro-Brexit Leader
• Australians Declare: 'After Brexit We Need Clexit' A 'Climate Exit' From UN Paris Agreement!
• Jenner: My 'Macho Male' Olympics Body Disguised 'The Woman Living Inside Me'
• Actress Vanessa Hudgens Accused of Cultural Appropriation
• Jeff Bridges: 'I Don't Dig Trump'
• Rosie O'Donnell Restarts Feud with 'Orange Slug' Donald Trump
• Stacey Dash: Conservatives Can 'Take Back Influence and Power' in Hollywood
• Trump's 'Improved' Muslim Ban Proposal Still Won't Stop Terrorists
• Istanbul Toll Hits 41, 230+ Injured

• RCP Blog
• Real Clear Markets
• Why Brexit Signals a Trump Victory – Ed Rollins
• Amid "New" Trump Campaign, Off-Script Donald Persists – Caitlin Huey-Burns
• A Tale of Trump, Texas and Two Polls – Sean Trende
• Why This Republican Won't Vote for Trump – Mark Salter
• The Puzzling Gap Between State & National Polls – David Byler
• Can We Harness the Worldwide Populist Movement?
WALL STREET JOURNAL: OPINION JOURNAL
• Best of the Web (James Taranto)
• Out of the Brexit Turmoil: Opportunity – Henry Kissinger
• Clinton's Benghazi Cover Story



• Blogs: The Corner | Media Blog | Frum's Diary | Mark Levin | Sixers
• New Documents Suggest IRS's Lerner Likely Broke the Law
• A Better National To-Do List
• What We Do Know about the Benghazi Attack Demands a Reckoning
• The Benghazi Debacle Should Have Ended Hillary Clinton's Career
• The Left Has a Religion the Supreme Court Just Proved It

• Post-Vote Eurocrats Want to Rush Brits Out the Door



• A NewsBusters Special Report: Hillary Clinton's Media Fan Club
• Jorge Ramos on Immigration, Brexit: It's All Racism!
• Hillary Gets 'Harder and Harder to Believe' on Email, Media Stay Quiet
• ESPN Trumpets Trans Athlete Painted as Being from 'Good Parts' of U.S.
• Shock: Matthews Pushes Liberal Guest on Benghazi; 'Nothing Got Done!'
• CNN Reporter Subjects Brexit Backer Farage to Harsh Interrogation
• Bozell: Rep. Gowdy's Job Was 'To Get To The Truth' About Benghazi — 'He Punted'
• Conservative Legal Group on SCOTUS Rx Ruling: 'No One Should Be Forced to Participate in the Taking of Human Life'
• Interior Secretary: More Diversity Needed In National Monuments 'Bronze White Guy' Too Prevalent
• Lawsuit Aims to Get to the Bottom of State Department's 'Shameful Cover-Up' of Press Briefing
• Kerry: US Is Letting Boeing Sell Planes to Terror-Sponsor Iran to Further 'Transformation'



• NRA to Bash Clinton on Benghazi in $2M Ad Campaign for Trump
• Death Toll Climbs to 41 in Istanbul Airport Bombing
• Wash. Examiner: Obama Showed 'Disrespect for the Dead' in Benghazi
• Kissinger: Brexit Vote 'Can Serve as Catharsis'

• Bozell & Graham: The Liberal Tilt at 'PolitiFact'
• Separatists: Obama Born in 'Hawaiian Kingdom,' Is Not President
• Obama Admin. Dumps 4K More Alien Kids into the US
• Legally-Armed Bystanders Break Up Walmart Shooting
• ISIS suicide bomb attack – as first pictures of the victims emerge
• Trump warns Hillary will sign trade pact that will 'suck your jobs and industry away'
• Istanbul Ataturk airport attack: 41 dead and 239 injured
• Trump will try to ride the Brexit bandwagon all the way to the White House


• Donald Trump renews support for waterboarding at Ohio rally
• Benghazi report rakes over old ground, but some answers are still hard to find
• Why it's unlikely that ISIS will claim responsibility for the Istanbul airport attack