RUSH: Maybe Koko can do this, a little photo expose. Koko, do this. Go out and get some recent pictures of Kate Middleton and Prince whatever his name is. It's not Harry. I don't know the guy's name. Not Charles' son, but prince whatever his name is.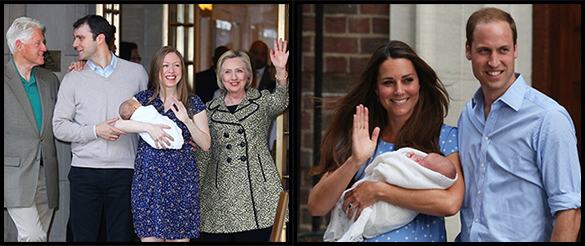 They had a baby. Take a look at the first public pictures of them leaving the hospital with her holding the baby and prince whatever his name is standing next to her, and then the family in the background. I'm telling you, the Clintons stage their photos identically. When Chelsea comes out holding her baby and the husband — who's nobody's name can think of his name, either, but it's Marc Mezvinsky. Then you've got Bill and Hillary in the background, like Queen Elizabeth and prince whatever his name is, Prince Philip.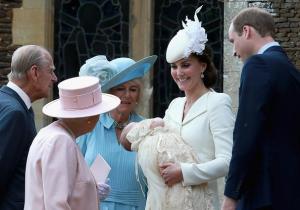 I mean, they staged these photos almost identically to the way the royal family stages their, "Hey, look at our new baby!" pictures. They think they're royalty. And so Hillary doesn't think to thank people for their support. She does at fundraisers, I'm sure. But in public? Nah. There's nothing. She doesn't have the ability to. She doesn't have a connection with people like that, so there's nothing for her to really appreciate. But Trump does. And the close… This is my point. The close to his speech today was exactly that, and a little bit longer than 30 seconds. Okay. (interruption) Prince William. That's the guy's name. I was not trying to be insulting. I really couldn't remember his name. She runs the show in that relationship.