• France, Belgium on Alert for Extremists Plotting Attacks
• Our Enemy is Political Islam, Not Each Other
• Obama Administration Demanding More Gun Control as Counterterrorism Measure
• Meet Warren Davidson, the Man Who Took John Boehner's Seat
• The Terrorist Watchlist, Explained
• ISIS Strikes Again in Europe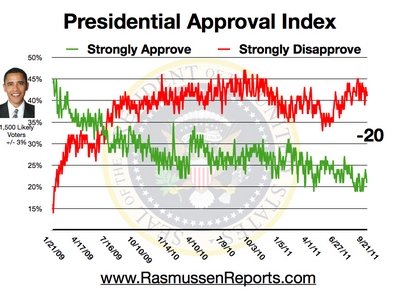 • Presidential Approval Index Tracking Poll
• Americans See Gas Prices on the Rise
• Would You Rather Have a Beer With Clinton or Trump?
• Beltway Confidential
• Possible Exit Poll Errors Suggest 2016 Surprises Ahead – Michael Barone
• It's "Islamic Terrorism," Mr President. You Need to Say It
• The Washington Post smears Donald Trump again
• The essential Obama

• DHS Secretary: Right-Wingers Pose Same Threat As Islamic Extremists
• Obama's Counter-Terrorism Policies GUARANTEE Another Terror Attack Before Election
• So When Will Hillary Clinton Acknowledge Her Email Server Is Subject Of A 'Criminal Investigation'?
• Exclusive: Cryptic Filing Reveals $17.7 Million In Foreign Donations To Clinton Foundation While Hillary Was Secretary
• Page Six
• Obama's tantrum a striking display of failed leadership
• After Horror in Orlando, Only Trump Has Any Answers


• Obama Defends Ban on Term 'Radical Islam'
• Dubai-Based For-Profit
Educator Paid Bill Clinton $5.6 Million After CGI Partnership
• Former Amb. McFaul: U.S.-Russia Relations at Lowest Point Since Cold War
• Judge Orders Release of State Memos Relating to Clinton Server
• Iran Announces 'Milestone' Deal to Buy Boeing Planes
• Trump: I'm going to meet with the NRA to discuss Dem gun-control proposal
• It seems you can't fire the "scum" at the National Park Service either
• Did 'top Republicans' really 'condemn' Trump's Orlando comments as WaPo suggests?
• Watch Levin systematically dismantle Obama's 'Radical Islam' presser line by line

• Obama Calls for Assault Gun Ban, New 'No Fly, No Buy' Law
• Speaker Ryan Rejects Trump's Muslim Ban After Orlando Attack
• Obama Blasts Donald Trump's Call to Dub Orlando Shooting 'Radical Islamic Terrorism'
• Portland Mulls Foreclosures for 1st Time in 50 Years
"I must be honest. I can only read so many paragraphs of a New York Times story before I puke." -Rush Limbaugh
• Obama Condemns Trump's Stance on Terror as Dangerous
• Trump Treats Fear as Political Tool, Not Something to Soothe
• Alligator Drags Toddler Into Lake at Disney Resort
• Clinton Meets With Sanders to Discuss Plan to Fight Trump
• Obama utters forbidden phrase 'radical Islam' in attack on 'dangerous' Trump
• Obama effectively restarts Afghanistan combat operations a year after officially ending them
• Russians hack DNC computers, access Trump opposition research files
• Illegal immigrants who overstay visas hardly ever caught, feds admit
• May Was Planet's Hottest Month on Record, NASA Says
• Hillary Clinton widens lead over Donald Trump: poll
• Donald Trump says that soldiers stole from Iraq recovery fund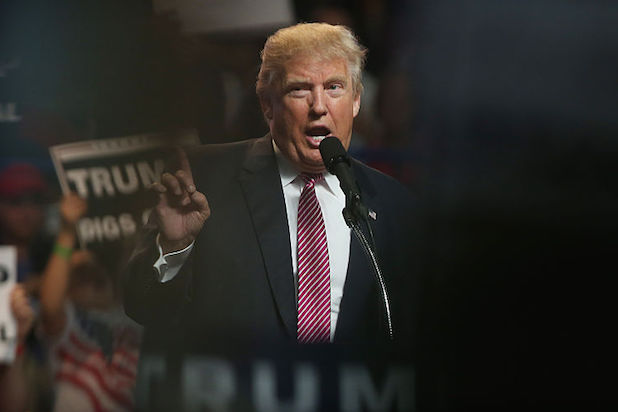 • DNC chairwoman: Dems 'ready to unify and take on' Trump
• Obama-Trump feud gets personal
• Theft of Trump files raises eyebrows

• Trump responds: Obama was more angry at me than at shooter
• Hill Republicans despondent over Trump
• Obama goes to war with Trump
• After Orlando attack, Lynch calls for 'hard discussion' on gun control

• Newt slams Obama's 'attitude'
• Clinton's new worry: A 'Brexit'-fueled recession
• Today's Standard
• Five Ways Trump Has Already Ruined the 2020 Race

• Investigators say Orlando shooter sought out Islamic State propaganda
• California Democrats push Congress, again, for gun control votes
• Sanders calls for a 'transformation' of the Democratic Party as he moves toward exiting race



• Investigators casting wide net in club shooting probe
• Beat the press: Trump's contempt for media is calculated
• In wake of Orlando attack, classic Trump returns to campaign
• Obama, Dalai Lama to meet at White House on Wednesday



• Wife of Orlando shooter could soon face charges
• Clinton wins DC primary, has 'positive' meeting with Sanders
• Trump adds new twist to immigration proposals, but legal doubts persist
• Trump gains slightly on Clinton after Florida attack: Reuters/Ipsos poll



• Post Politics Blog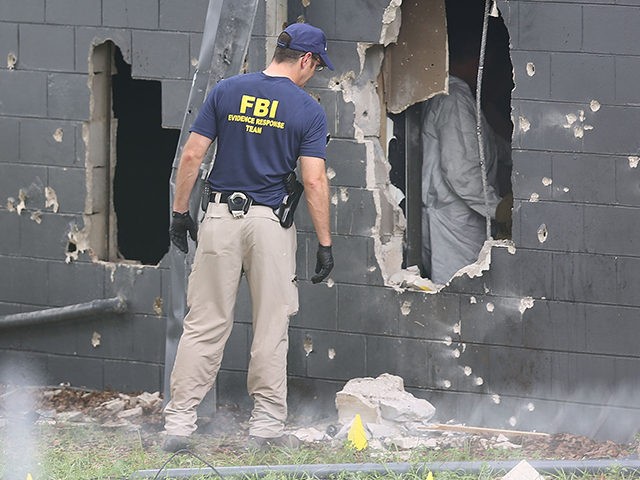 • Republicans join Obama in rebuking Trump
• FBI investigating whether shooter's wife knew of attack
• The right response to Donald Trump? A media blackout.
• Russian government hacks DNC, steals research on Trump

• U.S. Confidence in Police Recovers From Last Year's Low
• How High Will Terrorism Concerns Rise, How Long Will They Last?
• Why Billions in Proven Shale Oil Reserves Suddenly Became Unproven
• China Spends More on Infrastructure Than the U.S. and Europe Combined
• Immigrant Mohammad Moghaddam Takes Hostages at Amarillo Walmart Is Shot Dead by Police
• Muslim Stabs Teenage Girl in France as "A SACRIFICE FOR RAMADAN"
• ISIS Fighters Disguised as Migrants, Traveling by Boat Heading to France from Syria
• Poll: Likely Voters Support Temporary Ban on Muslims Entering US 22 Point Swing Since May
INVESTOR'S BUSINESS DAILY
• Political News & Commentary: Andrew Malcolm
• The Left's Dangerous Denial About Radical Islam
• Why Isn't The Press Covering Clinton For-Profit University Scheme?
• Orlando Shooter's Ex-Wife Tells Don Lemon He 'Tortured' Her, Didn't Act Like 'Normal Straight Men'
• Imam on Fox 'Facetiously' Says 'Some Journalists Need to Be Beheaded'
• Local Orlando News Producer Says Gunman Called Studio During Attack: 'I Did It For ISIS'
• Dem Congressmen: First Amendment Doesn't Protect Global Warming Skeptics
• Ellen DeGeneres: Transgender Stingray in Disney's 'Finding Dory'
• Cher: 1.6 Billion Muslims in the World 'All Hate' Trump
• Watch: 13-Year-Old Comedian Gets Standing Ovation for Donald Trump Joke
• Jay Leno: 'Ugliness' of Trump's Campaign Nothing to Joke About
• Alligator Drags Child Into Water at Disney Resort
• Kansas Will Ignore Obama's Transgender Decree

• RCP Blog
• Real Clear Markets
• Trump Upends Republicans' Colorado Playbook – Caitlin Huey-Burns
• Trump: Obama Is More Angry At Me Than He Is At The Terrorists
• Lou Dobbs: Obama's Refusal To Say 'Radical Islam' Is "Psychological Warfare" Designed To "Elevate Ambiguity"
• No, President Obama, Americans Don't Need to Examine Themselves
WALL STREET JOURNAL: OPINION JOURNAL
• Best of the Web (James Taranto)
• Clinton Tries on Obama's Coattails – Jason Riley



• Blogs: The Corner | Media Blog | Frum's Diary | Mark Levin | Sixers
• Why a Universal Basic Income Is a Terrible Idea
• Cotton vs. Sasse: Which Approach to Trump Will Define the GOP's Future?
• Orlando Shooting Reaction Has the Feel of Eternal Recurrence
• Shut Up, They Explained

• Orlando and the Left's Preferred Enemy
• Hillary's Islamophilia



• WashPost's Kathleen Parker: Conservatives Aim to 'Kill the Messenger'
• Huffington Post Blames Orlando on Christians and Fox News Viewers
• Nets Hype Obama and Hillary's 'Passionate' 'One-Two Punch' of Trump
• CBS Insinuates Christians 'Promote the Kind of Violence' in Orlando
• WH Spokesman: 'Our Country Is Safer Than It Was 8 Years Ago'
• Clinton Warns That Trump Could 'Easily Lead Us Into War'
• Arab, Islamic Campaign to Isolate Israel at U.N. Dealt a Setback As Israel Wins Key Post



• WashPost-ABC News Poll: Trump's Negatives Hit New High
• Russia Hacks DNC Computer, Steals Trump Oppo Research
• Federal Grand Jury Convened, Could Charge Shooter's Wife
• Bloomberg Poll: Hillary Leads Trump by 12 Among Likely Voters

• Does Obama's Explanation of Why He Won't Say 'Radical Islam' Justify Censoring Pres. Hollande?
• George W. Bush: We Need to 'Vigorously Defend Our Flag and Our Freedom' Against Terror
• Poll: Americans' Confidence in Newspapers, TV News Continues Steep Decline
• Obama Blames Republicans, Gun Rights Lobbyists for Orlando Terror Attack
• Maybe you should think about throwing in that towel, Bernie?
• Russian hackers access Democratic Party's research file on Trump
• Gunman Mateen was a closet homosexual, say friends – as wife faces charges after 'helping him scope out attack'
• Fears increase over terrorists using live broadcasts for attacks after French cop murder shown on Facebook Live


• Omar Mateen's wife may be charged if she knew he was planning Orlando shooting
• Hillary Clinton meets Bernie Sanders after winning DC primary
• A major poll just gave Hillary Clinton an enormous lead over Donald Trump