• Shock, Disappointment and Kindness From Worshippers at Shooter's Mosque
• Common Core Does Not Prepare Students for College, New Report Finds
• David Perdue, CEO Turned Senator, Warns of America's Coming Debt Crisis
• Supreme Court Says No to Puerto Rico's Bankruptcy Law
• 3 People Behind the Effort to Remove Judge for Her Views on Marriage
• Latest Assault on Religious Freedom: Illinois Abortion Bill Restricts Doctors and May Violate Federal Law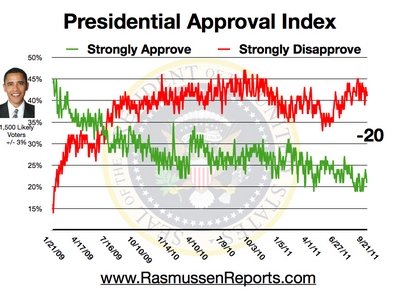 • Presidential Approval Index Tracking Poll
• Democrats Are Biggest Fans of Restoring Felons' Voting Rights
• Americans Saw the Orlando Terror Attack Coming
• Beltway Confidential
• It's 'Islamic terrorism,' Mr President. You need to say it
• End crony capitalism to end global poverty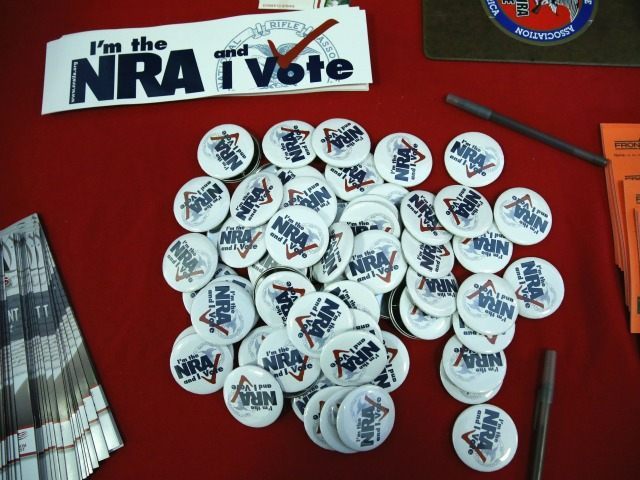 • State Dept. Delays Release Of More Key Clinton Documents
• Homeland Security Told Not To Say 'Jihad' Or 'Sharia'
• Hillary Clinton's Social Media Manager Tells The NRA To F**K Off
• Syrian Immigrant Who Said 9/11 'Changed The World For Good' Is A Homeland Security Advisor
• Page Six
• What We Really Need to Reject is Islamophobia-phobia – Kyle Smith


• Orlando Attack a Failure of Obama's 'Politically Correct' Policy – Bill Gertz
• Senate Democrats Blocking Pro-Israel Effort to Combat Jewish Boycotts
• Former Employer Says Orlando Shooter Had No Involvement in DHS Contracts
• Report: Rising Health Care Costs Contribute to Income Inequality
• Philadelphia leads the way in the battle against the evils of soda
• CBS: Marine combat veteran saved "dozens" of lives in Orlando terror attack
• French President quickly labels killers of police officer correctly
• Muslim Congressman calls Trump rhetoric, not terror attack, 'villainous rampage against other Americans'

• Why President Obama Won't Use the Term 'Radical Islam'
• Dutch Woman Allegedly Raped in Qatar Sentenced for Adultery
• Orlando Shooter May Have Scouted Disney Properties
• Shooter Pledged Allegiance to ISIS as Orlando Massacre Unfolded
"I must be honest. I can only read so many paragraphs of a New York Times story before I puke." -Rush Limbaugh
• Omar Mateen, an 'Americanized Guy,' Shows Threat of Lone Terrorists
• Trump Says Attacks Justify Muslim Ban
• Why Gun Control Gives Trump an Edge
• Next for Bernie Sanders? Final Primary and a Talk With Hillary Clinton
• Trump calls for temporary freeze on immigration from terrorist hotbeds
• James Comey defends FBI's handling of Omar Mateen investigation
• Turkey wavers on Islamic State fight amid rising tensions with US, allies
• Hillary Clinton, Bernie Sanders likely to unite against Donald Trump
• Dark Matter May Be Made of Primordial Black Holes
• In Orlando aftermath, Hillary Clinton calls for gun reforms
• Mayor de Blasio rips Donald Trump for clueless response to Orlando shooting

• Trump: 'We are importing radical Islamic terrorism'
• Trump speaks darkly of Obama's motives
• Dems launch new effort on guns after Orlando carnage

• Trump's terror response has Republicans fretting anew

• Clinton braces for fight on Trump's terrain
• Trump's politics of fear
• National poll: Clinton lead grows over Trump
• Obama eye-rolls at Trump's attacks
• Pentagon rebukes Trump proposal for more airstrikes
• Today's Standard
• The Orlando Shooter's Desire for 'Martyrdom'

• How the Orlando nightclub shooting unfolded
• Donald Trump's attack echoes old suggestion of an Obama secret agenda
• News coverage of campaign greatly aided Trump and hurt Clinton, study finds



• Orlando mourns as possible motives emerge for club gunman
• Making no promises, Obama struggles for solution on violence
• Pakistan's transgenders mocked by most, abhorred by many
• In Orlando, the 'Happiest Place' confronts a sad reality



• Wolf dens the norm in US Islamic State plots
• After Florida shooting, Trump hardens stance on Muslims
• Democrats link guns to terrorism, turn to gun control after Orlando
• House panel to consider measure censuring IRS chief



• Post Politics Blog


• Orlando gunman had been on FBI watch list
• Trump expands proposed ban on Muslim, Mideast immigrants
• Trump exploits Orlando's tragedy to smear Muslims and Obama
• The Orlando shooting shows again that it always comes back to the guns


• In Busy Election Year, African Leaders Enjoyed High Approval
• Americans' Confidence in Newspapers at New Low
• Cameron Slammed in Sweden as EU Rancor Over Brexit Vote Mounts
• Today's Brexit Likelihood Score
• Democrats Interrupt, Walk Out During Moment of Silence for Pulse Club Massacre Victims
• Obama: Killer Omar Mateen Had a "Glock which had a Lot of Clips in It"
• Classmate Says He Knew Islamic Killer Omar Mateen Was Gay for Years
• London's New Muslim Mayor Bans Sexy Women in Advertisements
INVESTOR'S BUSINESS DAILY
• Political News & Commentary: Andrew Malcolm
• Will Orlando Change Anything? – Thomas Sowell
• The Left's Dangerous Denial About Radical Islam
• Under Obama: 8 Islamic Terror Attacks That Could Have Been Prevented
• Both Trump And Clinton Ignore Social Security's Looming Crisis
• Krauthammer: Hillary Is Only Saying 'Radical Islam' Now Because It's Politically Convenient
• Giuliani: Why Do Mosques Oppose Police Surveillance If They Have Nothing to Hide?
• Dem Congressmen: First Amendment Doesn't Protect Global Warming Skeptics
• Hollywood's Gun Hypocrisy in 15 Movie Posters from 2016
• Seth MacFarlane Schooled on 'Automatic' Weapons After Tweets About Orlando Terror
• Country Legend Ronnie Dunn Blasts Obama's Response to Orlando Terror
• Appeals Court Tosses Jesse Ventura's $1.8M Award in 'American Sniper' Case
• Obama to Visit Orlando
• Trump Bans Washington Post From Events

• RCP Blog
• Real Clear Markets
• Clinton: Trump's Anti-Muslim Talk Increases U.S. Risks – Alexis Simendinger
• Trump: Clinton Can't Protect LGBT Community While Importing Those Who Want To Oppress Them
• No, President Obama, Americans Don't Need to Examine Themselves
WALL STREET JOURNAL: OPINION JOURNAL
• Best of the Web (James Taranto)
• Jihad in Orlando
• America Deserves Better



• Blogs: The Corner | Media Blog | Frum's Diary | Mark Levin | Sixers
• Election 2016: None of the Above?
• Most Western Gays Remain in Denial about Islam
• Conservative for Gun Control
• Trump on Orlando, and on Our Immigration Problem

• Who Wants Wind Turbines? Not in my neighborhood becomes a common response
• Trump Trumps on Orlando
• Who to Scapegoat? Guns or Muslims?



• NBC Runs Two Stories on Trump's Tweets, Ignores Hillary's Flip-Flop
• NBC Claims AR-15 Was 'Made for the Military,' 'Weapon of War'
• Florida Gun Store Owner Schools Media on How Buying a Gun Works
• Associated Partisans: No Party ID for Corrupt Dems, Unlike the GOP
• Washington Monthly: Liberals Needs 'Anti-Fox' for Lefty Revolution
• CBS Warns Viewers: Florida Gov 'Has a Very Good' NRA Record
• Media Ignore External Influences on 'Homegrown Extremist' Mateen
• Schumer, Feinstein Say FBI Suspicions Should Be Enough to Block Gun Sales
• Clinton: Now That 'Terrorists Use These Assault Weapons, That Has to Be Part of the Debate'
• Half of the Countries Where Same-Sex Acts Are Prohibited Are Islamic; Death Penalty in 13
• Trump: 'Immigration Is a Privilege'
• 2009-2014: 831,221 Green Cards to Migrants from Muslim-Majority Countries, 322,882 to EU Countries



• Trump: Protect Second Amendment, Keep Radical Islam Out
• Former Police Academy Classmate: Orlando Shooter Was Gay
• Carl Bernstein: Speech Shows Trump Turning Corner in Campaign
• Supreme Court Rules Against Puerto Rico in Debt Case

• Obama Attributes Orlando Mass Murder to 'Hate,' 'Terror,' Not Radical Islam
• Border Agent Beaten By Illegal Alien as 'Use of Force' Drops
• Report: Gitmo Will Not Be Shut Down By Executive Order
• Planned Parenthood Blames 'Toxic Masculinity' for Orlando Attack
• Bernie Sanders is back to campaigning as usual despite Orlando massacre
• Make America Great Again For Everyone: Trump adds to his campaign slogan
• Trump proposes new migrant ban following Orlando terror attack
• Islam does have a problem with homosexuality. But so do western conservatives


• FBI and Obama confirm Omar Mateen was radicalized on the internet
• Trump: 'I will suspend immigration' from many countries as president