• President Obama on The Tonight Show Proved He's Different from Donald Trump and Hillary Clinton
• Senators Ready Bill to Stop DOJ From Bankrolling Liberal Groups
• I Wish I Had Been Told About These Risks Before I Had Gender Surgery
• House Republicans Go Strong on National Security
• House-Passed Debt Relief for Puerto Rico Splits Conservatives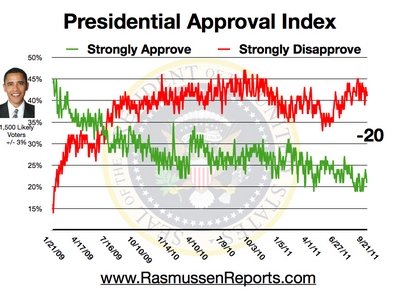 • Presidential Approval Index Tracking Poll
• White House Watch: Clinton 42%, Trump 38%
• Wake up, Sanders voters!
• Beltway Confidential
• Might the Clean Water Act be unconstitutional?
• Dr. Oscar Biscet: A profile in courage from Cuba
• George Will's unfair attack on Paul Ryan

• State Dept. Official Undermines Key Clinton Email Claim In Judicial Watch Deposition
• ABC Censors Trump Tweet Critical Of Hillary's Deleted Emails
• Guess Who's Winning Between Trump And Hillary
• Congressional Democrat Raises Cash With Vow To Let Boys Use Girls' Bathrooms In Public Schools
• Page Six
• Democrats Wasted a Historic Moment Nominating Hillary Clinton


• Inside the Ring: Chinese Jet Threatened U.S. Intel Jet
• Researcher: Error in Scientific Paper Falsely Linking Conservatives With Psychoticism 'Quite Minor'
• CNN: Obama Contradicting Himself When He Claims Presidency Isn't 'Reality TV'
• Obama Says Clinton is More Qualified For President Than He Is
• Ayotte Presses Obama to Come Clean on Gitmo Terrorists
• Senators Seek to Stop $2.5 Billion Taxpayer-Funded Obamacare Bailout
• ABC: Did Hillary sell access to key national-security board for foundation donor?
• Restaurant CEO reveals unexpected effect of minimum wage hikes

• The Note
• How Clinton Donor Got on Sensitive Intelligence Board
• Ryan Spoke Privately to Trump About Controversial Judge Remarks
• Unlikely Path for Foes Hoping to Dump Trump at Convention
"I must be honest. I can only read so many paragraphs of a New York Times story before I puke." -Rush Limbaugh
• How Clinton Will Rely on Obama's Help in Key States
• Where to, Hillary? How Clinton Is Relying on President Obama's Help
• What Hillary Clinton's To-Do List Might Look Like Now
• White House insists endorsement won't influence Hillary Clinton email probe
• Study 'undercuts climate alarm,' suggests case for man-made global warming overstated
• Google accused of manipulating searches, burying negative stories about Hillary Clinton
• Elizabeth Warren slams Donald Trump, endorses Hillary Clinton amid VP speculation
• CO2 Gets Stoned: Method Turns Harmful Gas Into Solid
• Hillary Clinton unlikely to face criminal charges from FBI email server probe
• Hillary Clinton vs. Donald Trump – a look at who the sports world is endorsing

• The Briefing Room
• Trump takes his own advice, frustrating GOP
• Trump: I hope 'nasty mouth' Warren is Clinton's VP
• Fearing Trump, greens run to Clinton

• 4-in-10 GOP insiders want to derail Trump at the convention
• Gowdy subpoenas Pentagon official, suggests he hid Benghazi witness
• Trump: I hope Clinton picks 'Goofy' Warren as VP
• Gingrich: Sanders staying in race because of Clinton FBI probe
• Carson says Trump knows judge attack was wrong
• Today's Standard
• Cruz Suggests Trump Wouldn't Need to Apologize to His Father or Wife to Earn His Vote

• Obama endorses Hillary Clinton
• Sanders is defiant and unpredictable as his revolution reaches a crossroads
• Donald Trump is his own chief strategist and campaign spokesman. So what could go wrong?



• Democrats searching for unity as Clinton locks up nomination
• Ali to return to his Louisville neighborhood one last time
• Ruling on concealed weapons keeps applications on hold
• Unlikely path for foes hoping to dump Trump at convention



• Trump's corporate targets wary of a grudge match
• Bernie Sanders-style, grassroots effort a likely model, say Trump donors
• Obama approves broader role for U.S. forces in Afghanistan
• Emails in Clinton probe dealt with planned drone strikes: WSJ



• Post Politics Blog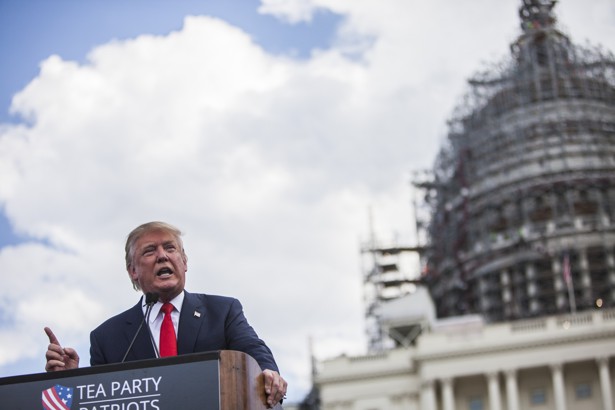 • Trump doesn't have a national campaign. So the GOP is trying to run one for him.
• 'We're horrified': At Stanford, the impact of a sexual assault is searing
• At Romney summit, anti-Trump Republicans ponder party's future
• Clinton will huddle with Warren this morning, fueling VP buzz


• Ben Carson reveals what Donald Trump has said in private about judge attacks
• Americans Remain Relatively Optimistic About Job Market
• Republicans Continue to Rate GOP-Led Congress Poorly
• The End of the U.S. Manufacturing Renaissance (Such as It Was)
• How Do American CEOs Explain Trump Overseas? Awkwardly
• Mitch McConnell Trashes Trump in 97.1 FM Radio Interview: Quit Attacking Various Ethnic Groups, Start Acting Like a Real Candidate
• Democrats are putting up a tall fence around the convention center in Philadelphia
• Kimberly Guilfoyle: San Jose Mayor Liccardo Should Be Thrown Out
• Report: $1.7 Billion Paid to Iran During Release of US Hostages Went Straight to Iranian Military
INVESTOR'S BUSINESS DAILY
• Political News & Commentary: Andrew Malcolm
• Don't Hand The Internet Over To The U.N.
• Clinton Email Scandal: Experts Say She Likely Exposed CIA Agents
• Clinton vs. Trump: The Best Argument For Limited Government Yet
• Trump Brushes Off Elizabeth Warren Attacks: 'Pocahontas is At It Again'
• Fox's James Rosen: Obama Admin. Has 'Authoritarian Impulse,' Animus Towards Me and Fox
• Hillary Clinton Surrogate Says Elizabeth Warren Really, Really Not Qualified To Be VP
• Obama Warns: Manhattan Will Be 'Underwater' If We Don't Act On Climate Change Breitbart
• Lena Dunham: Trump a 'Megalomaniacal, Misogynist, Racist, Islamophobic, Ableist, Transphobic Hellhound'
• Mel Gibson Planning 'Passion of the Christ' 2
• Michelle Obama Releases Star-Studded Female Leadership Video As Hillary Clinches Nomination
• Deepak Chopra: Donald Trump Is 'Emotionally Retarded, Maybe Mentally Retarded'
• Major Clinton Donor Given Intel Role
• Hillary's Emails Discussed Drone Strikes

• RCP Blog
• Real Clear Markets
• Obama Endorses Clinton; Sanders Continues Bid
• Warren: Ready To Be Commander in Chief
• Hillary Born a Female, but What Difference, at This Point, Does It Make?
WALL STREET JOURNAL: OPINION JOURNAL
• Best of the Web (James Taranto)
• Trump Can't Wing It Forever
• Trump, the Judiciary and Identity Politics – Michael Mukasey


• Blogs: The Corner | Media Blog | Frum's Diary | Mark Levin | Sixers
• The Agony of the Trump Endorsers
• Subdued Sanders Calls for D.C. Last Stand as Supporters Make Their Peace
• For Liberals, All's Fair When Starting a 'Conversation'
• The Billion-Dollar Dumpling

• Where There's No Smoke
• The UN Declares Abortion a Human Right



• Media Trumpet Obama Endorsing Hillary, Yawned at Bush Endorsing McCain
• NBC Ignores New Details of Attacks by Former Gitmo Detainees
• More High-Paying Jobs Leave California; State's Press Is Unconcerned
• Networks Praise Obama's Endorsement, 'Helping Hillary Make History'
• WH: No Conflict of Interest in Obama Endorsing a Woman Who's Under Investigation by Obama's DOJ
• Ash Carter: DOD Seeking to Learn 'Best Practices' From Companies Such As Amazon, FedEx
• Homeland Security Chair: 'We Are in the Highest Threat Environment I Have Seen Since 9/11'
• UN Chief Admits He Was Pressured Into Removing Saudi Arabia From Child Conflict Blacklist
• GOP Lawmakers: Administration Preparing to 'Give the Internet Away' to Foreign Despots



• US Appeals Court: No Right to Carry Guns
• McConnell: Trump 'Doesn't Know the Issues,' I Could Pull Support
• Fox Poll: Clinton Leads Trump, Most Think She's Lying on Emails
• WSJ: Hillary Emails Had Classified Messages About Drone Strikes

• Federal Court Rules There's No Constitutional Right to Concealed Carry
• 3rd Censorship Exposed in WH Whitewash Scandal
• Pakistani Teen Burned Alive By Mother As Punishment For Marriage
• Scholarship Offered for Selfies Supporting Illegal Immigration and Syrian Refugees
• Migrants burn down Dusseldorf refugee camp
• Married couple set up dating site for Trump supporters who have been dumped for revealing their love of The Donald
• If America jumps into the abyss with President Donald Trump, the world will look to the EU for leadership
• The Republican resistance against Donald Trump has begun but it has a tough war ahead


• Elizabeth Warren declares herself ready to be Hillary Clinton's running mate
• Sanders' new slogan looks beyond nomination: 'The struggle continues'