• Why the Disappointing May Jobs Report is So Important
• Fmr. Thunderbirds Commander Reflects on Thunderbirds and Blue Angels Crashes
• Federal Officials Delayed San Bernardino Terrorist Attack Probe
• These Parents Pulled Their Kids Out of School for a Week Over Obama's Bathroom Directive
• The Key Economic Facts Obama's Recovery Narrative Ignores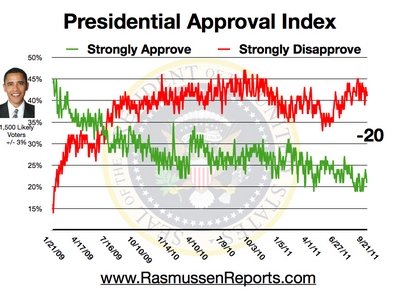 • Presidential Approval Index Tracking Poll
• Libertarians' Johnson Makes Little Dent in Clinton-Trump Race
• Voters Sour on Black Lives Matter But Question Fairness of Justice System
• Beltway Confidential
• Terry McAuliffe's latest scandal just the tip of the iceberg
• Trump's attack on a judge's Mexican heritage is an attack on the American Idea
• Why Americans love the sharing economy

• Does Bryan Pagliano Pleading The Fifth Mean Hillary Is More Likely To Be Deposed In Judicial Watch Case?
• Michelle Obama's High-Achieving SOTU Guest Just Flunked Out Of College
• Senate Candidate Caught Fibbing, Responds By Insulting Community Colleges
• Trump Supporter Attacked And Bloodied Outside Of San Jose Rally
• Page Six
• Beating a woman is totally cool, college says
• The de Blasios are strapped for cash
• Principal covered up alleged locker room gang rape
• False nostalgia is poisoning politics on the left and right


• Why Republicans Should Be Worried
• ABC on Violence by Anti-Trump Protesters: 'These Were Pure Attacks'
• Toner: 'I'm Under No Obligation' to Discuss Investigation Into Video Deletion
• 94,708,000: Record Number of Americans Not in Labor Force
• Tapper Lays Out Multiple Lies by State Department Over Video Deletion: 'It Should Outrage Every American'
• Obama Administration Hosts Cuban Border Guard Visits
• Outrage: San Jose Mayor blames Trump for violent, leftist mob
• Vox editor: If Trump comes to your town, start a riot
• May jobs report worst in 5 years: Only 38,000 jobs added, labor force declines 458K

• The Note
• Violence Breaks Out at Trump Rally in San Jose
• Top Clinton Advisor Says the Primary Is Over
• Diplomats Try to Revive Mideast Peace Process in Paris
• Bailout of Detroit Schools Moves Forward in Legislature
"I must be honest. I can only read so many paragraphs of a New York Times story before I puke." -Rush Limbaugh
• Trump Could Threaten US Rule of Law, Scholars Say
• Sharp Fall in Hiring Lowers Chance of Rate Increase by Fed
• Aloha and Welcome to Paradise. Unless You're Homeless.
• Why Donald Trump, Not Paul Ryan, Is Setting the GOP Agenda
• Smuggling network guided illegals from Middle East terror hotbeds to US border
• Debbie Wasserman Schultz, DNC chief, reverses course
• Obama says he's not to blame for transgender bathroom issue
• Hillary Clinton endorsed by advocacy arm of Michael Bloomberg's gun control group
• Lost Underwater 'City' Revealed
• Hillary Clinton gets endorsement from Bloomberg-founded gun control group
• Former Mexican president challenges Donald Trump to debate: 'He will change his attitude toward Mexico'

• The Briefing Room
• What will Marco Rubio do?
• Anti-Trump protesters burn American flag
• Economy adds just 38K jobs in May

• Bernie's wrecking crew
• How popular is Donald Trump with Hispanic voters?
• Trump and the World: What Could Actually Go Wrong
• Sanders picks up more superdelegates
• Trump security removes POLITICO reporter from rally
• What Hillary Clinton and Paul Ryan have in common
• Today's Standard
• Democrats Denounce the Declaration of Independence, Because Equality?

• Bernie Sanders and Hillary Clinton in a tight race
• Trump gets crash course in policy to face off against Hillary Clinton
• Clinton says Trump's foreign policy agenda is 'dangerously incoherent'



• AP Analysis: In Trump takedown, Clinton finds her message
• FIFA says Blatter, Valcke, Kattner got $80M over 5 years
• Trump claims Trump University judge has 'absolute conflict'
• Zoo dangerous-animal squads arm for a weighty responsibility



• What Fed hike?
• Fed likely to avoid rate hike before Britain votes on leaving EU
• Trump praises California rally, denounces protesters as thugs
• NATO's top soldier says Trump comments play into hands of Putin



• Post Politics Blog


• US hiring weakest in 6 years; jobless rate dips to 4.7 percent
• Chaos unleashed in San Jose as protesters attack Trump supporters
• Obama at war: A failed orator or a long-game strategist?
• Homeless say booming cities have outlawed right to sleep, beg and even sit

• Clinton's Best Asset, Trump's Biggest Liability: Experience
• Trump Leads Clinton on Top-Ranking Economic Issues
• The Koch Brothers Could Walk Away With Madoff Cash
• Rent Hikes Are Finally SlowingMostly for the Rich
• WaPo: Female Trump Supporter Beaned in Face w/ Eggs Was "TAUNTING" Mob By Smiling, Making Peace Signs, Wearing Trump Jersey
• Hillary Clinton tells Hispanic Channel Univision: We Should Build Bridges, Not Walls to Mexico
• Violent Anti-Trump Goons Beat Trump Supporters, Chant "Bernie! Bernie! Bernie!"
• San Jose Hillary Supporting Mayor Approves Mass Violence Against Trump Supporters
INVESTOR'S BUSINESS DAILY
• Political News & Commentary: Andrew Malcolm
• Why Donald Trump Doesn't Give A Hoot About 'Brexit'
• Clinton Email Scandal: Hillary Could Face A 10-Year Prison Stint If Her Server Was Hacked
• It's Payday For Loan Sharks, Courtesy Of Federal Regulators
• Clinton Email Scandal: Three Problems Hillary Can't Escape
• Judd Apatow: Haters of the All-Women Ghostbusters Revival Are Probably Trump Supporters
• Protesters Attack, Harass Trump Supporters, Leave One Bloodied
• Jake Tapper: Journalists Need to Drop 'Personal Bias,' Call Out State Dept. 'Censorship'
• Landmark California bill would allow prosecution of climate-change skeptics
• Stacey Dash On Trans Bathrooms: 'I'm Not Putting My Child's Life At Risk
• Davi: Trump, America First Hillary, America Deceived
• Rapper Common Calls Out BLM
• Gun Control Troll: Amy Schumer Disrobes to Disarm Americans
• Spike Lee Turns Empire State Building Orange For Gun Control
• Bernie Sanders's Final Few Days of California Dreamin'
• May Labor Report: Tepid 38,000 New Jobs

• RCP Blog
• Real Clear Markets
• Full Replay: Hillary Clinton Speaks on Donald Trump's Foreign Policy
• WH's Earnest: "We Don't Get Too Disappointed When Job Numbers Are Lower Than Expected"
• Can We Reconcile the Trump Phenomenon With America's Founding Principles?
WALL STREET JOURNAL: OPINION JOURNAL
• Best of the Web (James Taranto)
• A Party Divided, and None Too Soon – Peggy Noonan



• Blogs: The Corner | Media Blog | Frum's Diary | Mark Levin | Sixers
• Katie Couric: More Reality-TV Star than Real Journalist
• Lovable Bernie Whacks Israel
• Pinocchios with Pensions
• Learning the Lesson of Tiananmen Square and Reminding China
• Democrats' Dumping of Torricelli Could Be Blueprint for What Happens to Hillary

• Four Things Trump Needs to Fix



• MSNBC: Anti-Trump Protesters' 'Witch-Hunt' Is 'Sad to Watch'
• Jake Tapper Goes Nuclear on State Dept. Over Video Editing Scandal
• No Big Deal: CNN's Beckel, Toobin Shrug Off Anti-Trump Violence
• CBS's Crawford Let Slip a Massive Media Double Standard on Protesters
• 20.1%: Calif. Metro Area Has Nation's Highest Unemployment Rate
• Record 94,708,000 Americans Not in Labor Force; Participation Rate Drops in May
• Obama: U.S. Military Stronger Because All Combat Positions Are Open to Women
• Planned Parenthood CEO: 'Get In Good Trouble' Like Eugenicist Sanger
• 11,774 Terror Attacks Worldwide in 2015; 28,328 Deaths Due to Terror Attacks
• America's Wrong to Love Football?
• State Dept. on Censored Video: Excised Portion Was Not 'All That Sensitive'



• Clinton Blasts Trump: Electing Him Would Be 'Historic Mistake'
• Protesters Punch, Throw Eggs at Trump Supporters
• Trump Changes Tune I 'Respect' New Mexico Gov. Martinez
• Trump Calls 'Terrible' Jobs Report a 'Bombshell'

• Bozell: Hold the Righteous Indignation About 'Trump's Tirade' on the Media
• Is WH Finally Ready to Admit It Censored Pres. Hollande's Comment?
• Illegal Alien Convicted of Killing Teen Outside Barack Obama Academy
• Clinton: Trump is 'Temperamentally Unfit' to be President
• Clinton and Sanders Still in margin of error in CA
• Trump warns Obama
• Sorry #NeverTrump, but America already has a third party candidate: Donald Trump
• Hillary Clinton says Donald Trump unfit to have finger on nuclear trigger


• US economy adds paltry 38,000 jobs
• Protesters attack Trump supporters after San Jose speech striking back at Clinton