RUSH: Let me get a sound bite in here.  This involves me.  This is Todd Starnes, Fox Business Network.

Risk & Reward, Deirdre Bolton speaking to him.  She says, "Did you call Facebook and say, 'What's going on? What's the problem?  Why was I blocked?'"  He had a run-in with Fakebook.  They were denying his blog or some such thing, his newsfeed, and here's what he said…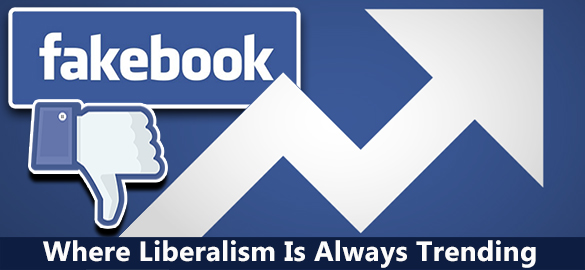 STARNES:  The story really isn't me as much as it is all the other conservatives out there who don't have the power of Fox News to do a story.  There are so many people out there that contacted me through email or other social networking devices saying, "You know what? Facebook has come after us. We can't do anything about it," and that's what this is really all about: Facebook cracking down on conservatives and also Christians. So it seems to be a pattern with these folks, because, as we've known through our investigations, they have plenty of websites that are vile and disgusting that attack conservatives — folks like Donald Trump and Sarah Palin and Rush Limbaugh.
RUSH:  Yeah, and nothing happened to those sites.  Those sites are… I mean, it's full-speed ahead.  No algorithm ever cancels those websites, and it's becoming an even bigger deal now.  Zuckerberg at Fakebook is out there denying that any of this happens, but he's gonna have a sit down with some supposed movement conservatives here to address their issues.  But there's no question that this happens — and it's gonna keep happening, by the way.  There's nothing that's gonna change it.