• Rotten in the State of Denmark
• American Statesman: The Enduring Relevance of George Washington
• Capping the Costs of the Two Major New Commodity Programs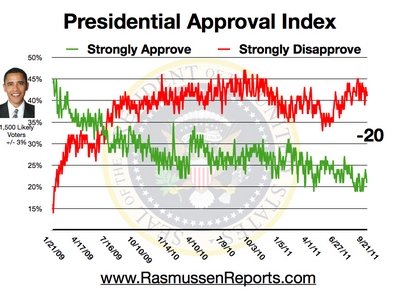 • Presidential Approval Index Tracking Poll
• Voters Like Health Insurance But Not If It's Mandated
• Voters See Money and Congress As a Bad Combination
• The endorsements Republicans yearn for
• Democrats' 'blue wall' not impregnable to Republicans — if they're smart
• Can GOP finally win a spending fight?
• A conversation with Bill Bennett
• Claim: Denver Cops Ordered To Stand Down As Vandals Defaced Fallen Officer Memorial
• Obama, Concerned About Anti-Muslim 'Hate Crimes,' Downplays Jihad
• Ed Henry: Some Democrats 'Are Going To Start Separating' From Obama
• By Standards Of Immigration Hawks, All 2016 GOP Contenders Support 'Amnesty'
• Page Six
• Boyfriend says Kayla Mueller botched escape plan
• Contract 'morality clause' could determine Brian Williams' future
• Egypt attacks ISIS hours after release of beheading video
• Missed Chances Doomed ISIS Captives
• Fifty Shades of Gilded Cages: The Luxury Branding of Domestic Abuse
• Gray Lady to Scott Walker: Never mind
• Is Common Core support disqualifying for 2016 candidates? Maybe not
• The Note
• Political Punch (Jake Tapper)
• 'That Was Not Eddie,' Says Aunt of 'American Sniper' Chris Kyle's Alleged Killer
• Massive Manhunt for Suspect in Woman's 'Road Rage' Killing
"I must be honest. I can only read so many paragraphs of a New York Times story before I puke." -Rush Limbaugh
• Gov. John Kitzhaber of Oregon and His Fiance Walked Tangled Path to Exit
• With Attacks on ISIS Group, Egypt Wades Into a Chaotic Libya
• In New York City, Jobs Come Back Without Wall Street
• C.I.A. Is Said to Have Bought and Destroyed Iraqi Weapons
• Dangers Propelled Move to U.S., Then to Politics
• Boehner Says He'd Allow Homeland Security Shutdown
• John Boehner says Democrats to blame if Homeland Security shuts down over amnesty
• Lawmakers underwhelmed by Obama's Islamic State war plan, demand clearer strategy
• Democrats urge Obama to give the uninsured more time to sign up, avoid Obamacare penalty
• A war plan without a road to victory
• A window into a president's soul
• Affordable care that isn't affordable
• Sex in the Wild: 6 Ways Animals Do It
• Hidden Faults Explain Earthquakes in Fracking Zones
• NYC nears record temps, as NYPD says man found on Coney Island boardwalk may have frozen to death
• Hacking ring steals up to $1 billion from 100 international banks: report

• State senator wants terrorist registry
• Obama set to ratchet up pressure over Homeland Security funding
• Fate of 'Audit the Fed' rests in Dem hands
• Conservatives not sweating DHS shutdown

• Activists bristle at Hillary Clinton fundraising pleas
• Early state polls show wide-open GOP primary
• White House condemns beheading of Egyptian Christians in Libya
• The Blog

• Stop the Rot
• Nothing Random Here
• NYT Columnist Blames Scott Walker for Teacher Layoffs …

• GOP holds the line against Obamacare at state level
• Boston has the snowiest month in the city's history
• Egypt strikes Islamic State in Libya after video of mass beheadings



• Dems to press administration for ObamaCare sign-up extension, as fines loom
• Egypt strikes IS group in Libya after video of mass killing
• A look at the Islamic State group's reach into North Africa
• Danish PM says Copenhagen gunman not part of wider cell
• After attacks, Europe fights call for mass migration of Jews
• Sierra Leone promises probe into Ebola spending
• Gamblers' optimism? Casino money misses states' expectations
• Hackers steal up to $1 billion from banks, security co. says



• France hints euro zone should ease up on Greece
• Stocks hit near 5-month high but Greek talks keep markets edgy
• Battle rages for town where Ukraine rebels reject ceasefire
• Police arrest two on suspicion of aiding Copenhagen shooter
• Iran denies that Khamenei replied to Obama letter on Islamic State
• Forces loyal to president seize parts of Yemen's economic hub



• Post Politics Blog
• Gold vs. salmon: EPA becomes target by planning for rare preemptive 'veto'
• Video prompts Egypt to bomb Islamic State
• Pro-Iran militias' success in Iraq could undermine U.S.
• A bad investment in Putin
• Ranking the 2016 Republican field? Keep an eye on Ted Cruz.

• Americans Increasingly See Russia as Threat, Top U.S. Enemy
• North Dakota Has Highest State Payroll to Population Rate
• ISIS, Terrorism Seen as Graver Threats Than Russia, Ukraine
• This Week in Political Trolling: Ted Cruz and Rand Paul Keep it Sarcastic
• Here Comes the Lindsey Graham 2016 Polling
• Five Ways That Apple Is Already Positioned to Be a Car Company
• Student Loan Debt Is Hurting More Than Just Our Wallets
INVESTOR'S BUSINESS DAILY
• Giving Illegals The Vote: How To Wreck A Country
• Summit Aims To Foster United Front Against Cyberattacks
• Net Neutrality Is A Smoke Screen For FCC Power Grab
• Al Sharpton Scores Photo-Ops with Palin, Trump on SNL40 Red Carpet
• Weather Channel's Jim Cantore Goes Crazy over 'Thundersnow' in Boston
• ISIS Releases Video Purportedly Showing Mass Beheadings of Christians
• Meteorologist D'Aleo: Historic snows have 'natural climate change' deniers spinning
• House Dems split with Obama on climate: Wouldn't put climate change, terror in 'same sentence'
• ISIS Beheads 21 Christians, Promises To 'Conquer Rome, By Allah's Permission'
• ISIS Christian Beheading Video Condemns 'Crusaders'
• Backdoor Gun Control: Obama's ATF Proposes AR-15 Ammo Ban
• Jim Webb Wants to Enter 2016 Race Under 'Right Circumstances'
• NBC Poll: GOP 2016 Race Wide-Open
• Jeb Bush Once Wrote the WH About Getting Americans to Eat More Rabbit Meat
• Providing solutions for America

• RCP Blog
• Real Clear Markets
• How Medicare Resembles Obamacare
• With Romney Out, Nevada Caucuses Up for Grabs
• Lying Liberals and the Lies They Tell

• As rigid as leftists are with their ideology, nothing trumps expediency.
WALL STREET JOURNAL: OPINION JOURNAL
• Best of the Web (James Taranto)
• Europe's New Terrorist Normal
• On the Road to Putinlandia
• Things a War Correspondent Should Never Say
• Until King Dumb Come
• Green Love Is Blind
• New York's Licensing Barricade Against Military Spouses



• Blogs: The Corner | Media Blog | Frum's Diary | Mark Levin | Sixers
• Obama and the War on the West
• All Hail Science!
• The Age of Uncertainty

• Recipe: Scott Walker Wisconsin Beer Cheese Soup
• Celebrating George Washington's Entrepreneurship
• Divest UC of USA or Vice Versa?



• Jim Carrey to Today Hosts: 'Where Are You Hiding Brian Williams?'
• Walker Refuses to Answer Off-Topic Evolution Query; AP, Time Pounce
• NY Times: Walker, Who Became Gov in 2011, Caused Layoffs in 2010
• Danish PM says Copenhagen gunman not part of wider cell
• Saudi Arabia Condemns 'Terrorist' Killing of US Muslims
• $33K NIH Grant to Encourage Gay Men to Get HPV Vaccine to Prevent Anal Cancer
• Rep. Gallego on Republicans: 'They Want to Separate Families'
• Mass Beheading Video Appeared After ISIS Called on Muslims Everywhere to Kill 'Coptic Crusaders'
• Drones Rule: Proposed Rules for Commercial Unmanned Aircraft



• Fox News' Ralph Peters: Under Obama, US Has 'Islamophilia Problem'

• Franco to Star in Hulu's Sci-Fi JFK Series
• Street Artists Mock Eco-Activists Ed Begley, Jr., RFK Jr. Before Event
• Franco to Star in Hulu's Sci-Fi JFK Series
• All aboard Air Force Un! First glimpse inside North Korean dictator's private jet as he marks his late father's birthday
• How stopping at traffic lights could be slowly killing you: Expert warns they expose us to extra high levels of pollution
• Cowering in a basement before fleeing barefoot down the street: Witnesses describe terror of Jewish children caught up in Copenhagen jihadist attack
• American Sniper film-makers edited out final scene showing hero's death
• How Europe is slowly dying despite an increasing world population
• No drone delivery under new US aviation authority rules


• Kentucky teen dead in shootout is suspected of killing parents and sister
• Dock workers labor dispute: more cargo ships backed up at west coast hub in US
• Unreal photos of New England buried in historic snow
• One of the best stories of a president at a party involves Gerald Ford kicking back on a 2-pound block of cheese
• Here's everything we know about Project Titan, Apple's rumoured electric car