• D-Day Anniversary: Barack Obama Joins World Leaders, Vets at Omaha Beach
• Jobs Report: Hiring Hits Fastest Four-Month Clip Since '90s
• Putin Meets Obama, Poroshenko on D-Day Event Sidelines
• Desperation drove Obama stumble on Bergdahl
• China's Dwarf Amusement Park
• The Truth about NAFTA: Lessons for Trade Negotiations
• U.S. Trade Policy Gouges American Sugar Consumers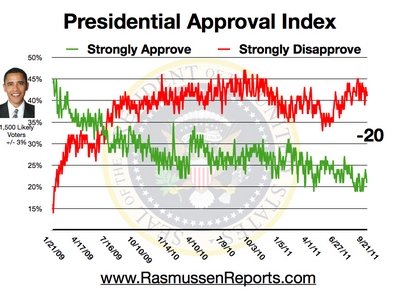 • Presidential Approval Index Tracking Poll
• Iowa Senate Ernst (R) 45%, Braley (D) 44%
• 46% Think U.S. Economy Currently In Recession
• 31% Owe More Money Now
• 75% Still Think It Will Be Tough for Young People to Find Jobs This Summer
• 30% Say U.S. Heading in Right Direction
• The Florida Republican who is Veterans Affairs' worst nightmare
• Six years later, U.S. finally regains jobs lost in crisis
• This Libertarian pizza deliverer could cost Republicans the Senate
• You can see why the Taliban was confused

• Reagan's 'Boys of Pointe Du Hoc' D-Day Commemoration
• Liberal Journalist Won't Say If He Met President Obama
• School Sunscreen Ban Causes 10-Year-Old Girl To Get FRIED On Field Trip
• Page Six
• Parole bigs were warned 'Brooklyn Ripper' was dangerous
• Another role model down as Rihanna bares all in dress
• Stop Me Before I Buy a Gun Again, Begs Bipolar Man
• Pope Francis Is Wrong About My Child-Free Life
• VA confirms additional 18 vets in Phoenix died in wait-list fraud
• WH sales pitch on restrictions for released Taliban leaders not exactly a confidence-builder
• The Note
• Political Punch (Jake Tapper)
• Student's Heroic Actions Stopped Seattle Campus Gunman
• Obama Honors Veterans in D-Day 70th Anniversary Ceremonies
"I must be honest. I can only read so many paragraphs of a New York Times story before I puke." -Rush Limbaugh
• War's Tough Guys, Hesitant to Seek Help
• For a Decade, G.M. Response to a Fatal Flaw Was to Shrug
• U.S. Settling Into a Steady Pace of Job Growth, Data Show
• Memories From Normandy
• World Leaders Honor Moment of Liberation
• Bergdahl Walked Away More Than Once, Military Says
• Rising red tide: China's navy, air force rapidly expanding its size and reach
• Haqqani Network, Pakistan terror group, grows into worst enemy for U.S.
• For each man, a D-Day duty: Fearless fighters turned the tide of World War II
• Hillary Clinton on Benghazi: 'There will never be perfect clarity'
• Fragging Bergdahl's squad mates
• Harvard Has a Book Bound in Human Skin…Your Move, Yale
• DARPA Kicks Off Two-Year Cybersecurity Hack-A-Thon
• Smokers Say E-Cigs Are Just 'Cooler' than Other Inhalers
• Reliving the Heroism
• We Treated Him Well

• White House: US 'fully capable' of handling released Taliban
• Steyer to unveil $2M climate relief fund
• US adds 217K jobs in May

• Dems prep Mississippi war plan
• Latino leaders urge Obama: Hire us
• Clinton writes of Biden, Bergdahl
• The Blog

• Period? Full Stop?
• The Unraveling

• U.S. economy adds 217,000 jobs in May
• Obama salutes D-Day veterans at Normandy



• Suspect arrested in 'Rambo' cop-killings
• World honors D-Day's fallen, 70 years on
• Russian, Ukrainian leaders meet in Normandy
• US employers add 217K jobs; rate stays at 6.3 pct
• Students helped stop gunman at Seattle university



• Jobs report boosts outlook
• Pakistan survivor of honor killing attempt fears for her life
• Europe to force Google, Facebook to abide by EU privacy rules
• Strike tangles Sao Paulo ahead of World Cup
• U.S. threatened BNP with $16 billion penalty



• Post Politics Blog

• U.S. regains jobs lost during the recession
• 'You think about all those dead kids. How did I get out of this myself?'
• The Bergdahl boomerang: GOP shifts view on rescue
• How our genes make us gay or straight
• Obama ditches his party

• Utahans Least Satisfied With Air Quality
• In U.S., Standard of Living Index Climbs to Six-Year High
• Want to Increase Hospital Revenues? Engage Your Physicians.
• Payrolls in U.S. Rose 217,000 in May, Unemployment at 6.3%
• Clintons Hit $200 Million for Endowment Before 2016 Race
• Venezuela Sacrifices Drinking Water to Pay Bondholders
INVESTOR'S BUSINESS DAILY
• ECB Steps Up With Negative Rates To Fire Up Eurozone
• Unsubsidized Young Pick ObamaCare Catastrophic Plans
• 87% Of Uninsured Can Avoid ObamaCare Mandate Tax: CBO
• Hillary Refused to Support Obama's Attack on Palin 'Just for Being a Woman'
• Soldiers Bergdahl Served with React to Charges of 'Swift Boating'
• Florida Man Paints House with Stars and Stripes Because
• Global Temperature Update: Still no global warming for 17 years 9 months Since Sept. 1996
• GOP Sen. John Barrasso: 'The climate is constantly changing. The role human activity plays is not known.'
• Leaked Images Reveal Children Warehoused in Crowded U.S. Cells, Border Patrol Overwhelmed
• Report: Bergdahl Converted to Islam While in Captivity, Declared Jihad in 2010
• Chuck Todd: White House Aides Accuse Vets of 'Swift Boating Bergdahl'
• Report: Obama Admin Failed to Inform Congress Because of Taliban Threat
• Obama: 'No Apologies' for Bergdahl Deal; 'This Is Somebody's Child'
• May's Jobs Report Won't Alter Fed Plans to Raise Interest Rates
• Providing solutions for America

• RCP Blog
• Real Clear Markets
• Obama Defends Swap, But Questions Linger
• Bergdahl Debacle Hangs Over D-Day Anniversary
• What If Obama Disobeys the Law Again?

• Column: Obama Sprinting to Finish Line to 'Transform' America
WALL STREET JOURNAL: OPINION JOURNAL
• Best of the Web (James Taranto)
• Meet Obama's Kissingers
• Once More Unto the Breach, Dear Draghi
• Unmuffling the Voice of America
• Putin Retakes Normandy
• Rakoff vs. The Racket
• Obama's Executive-Power Roller Coaster



• Blogs: The Corner | Media Blog | Frum's Diary | Mark Levin | Sixers
• Free Him, Then Try Him
• How the GOP Can Win
• Give It Back

• Dishonoring Those Who Were About to Die
• Blinded Over Bergdahl
• Obama's Controversy 'Whipped Up in Washington'?



• NY Times Champions Pro-Abortion, Pro-Gay 'Social Moderate' as the GOP's Golden State Future
• Salon: Attkisson's Not Much, But She's the Best Thing About Heritage's 'Awful' New Website
• Fox's Bret Baier: One Cable Network Can't Hopelessly Divide the Country
• Labor Force Participation Remains at 36-Year Low
• Federal Judge Grants Injunction Against Obamacare's Contraception-Abortifacient Mandate
• Gov. Bobby Jindal Vetoes Bill for 'Government-Endorsed Surrogacy Contracts'
• Obama Reminds the Greatest Generation How He's Changing the Military
• BLS: Employment Rises at 'Drinking Places,' and in 'Social Assistance'
• DHS Chief: 2-Year Extension for 'Dreamers,' Young Illegals Who Entered on Their Own

• Obama: D-Day Honors America's 'Commitment to Human Freedom'

• What They Said Then: How the Liberal Media Savaged Reagan
• 'This tiny sliver of land… changed the course of human history':
The Queen and Obama lead tributes to D-Day heroes as world leaders join veterans for emotional return to Normandy beaches
• 'I look at that beach and I can tell you where each was lying… I can still see their faces':
Tears of D-Day veterans as they return to Normandy to honour their fallen comrades
• Two mugs of coffee one hour prior to exercise improves your workout by a THIRD – but experts warn of associated health risks
• US adds 217,000 new jobs in May but jobless rate flat
• Clinton wanted to arm Syrian rebels
• Marijuana Desperately Needs To Be Tested For Quality
• San Antonio's Foreign Players Didn't Understand Why Everyone Was Freaking Out About The Broken Air Conditioning
• HEADLINE